I uploaded photos of hair being cut on my Facebook, and all my friends thought I had actually cut my hair. Since I'm wearing 2 different costumes with different hairstyles, I can't! (My hair isn't even brown right now anyway...)
I ordered 2 cheap wigs from
eBay
, the longest dark brown wigs I could find with bangs.
Yes, that little ducky is holding a toothbrush :)
I stopped by
Hollywood Wigs
on Hollywood Blvd (my favorite wig place) and picked up wig heads--$6 each!
I spent no more than $15 on this wig--combs included. I bought a basic comb set at
Rite Aid
for about $3, and just used a household scissor to cut the layers. The ribbon in the hair was leftover from the
socks
, and the gold trim leftover from the
choker
.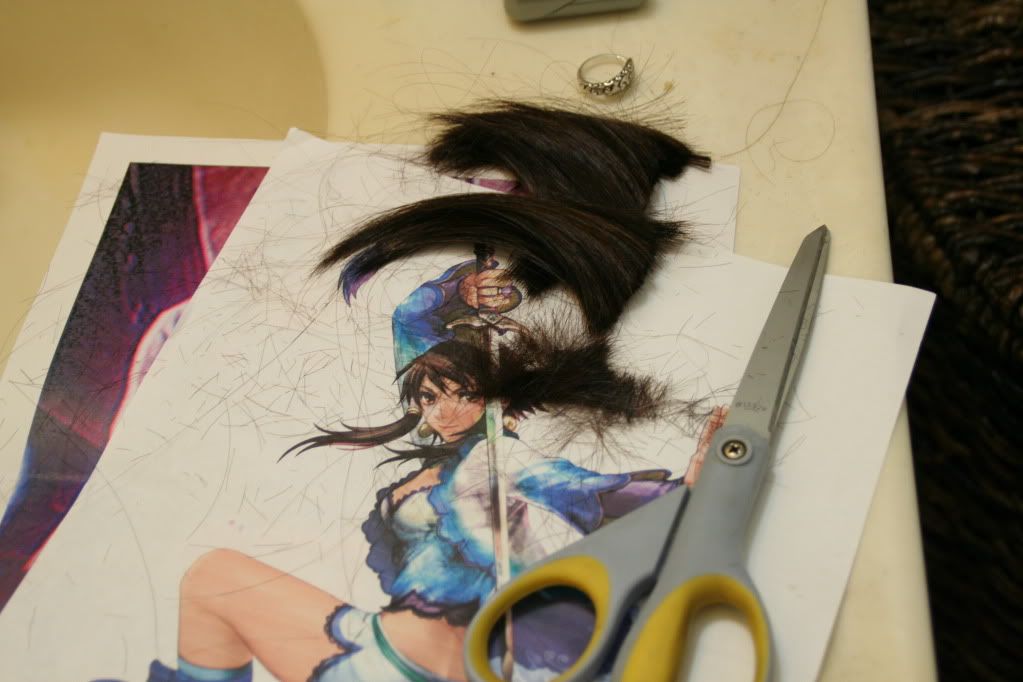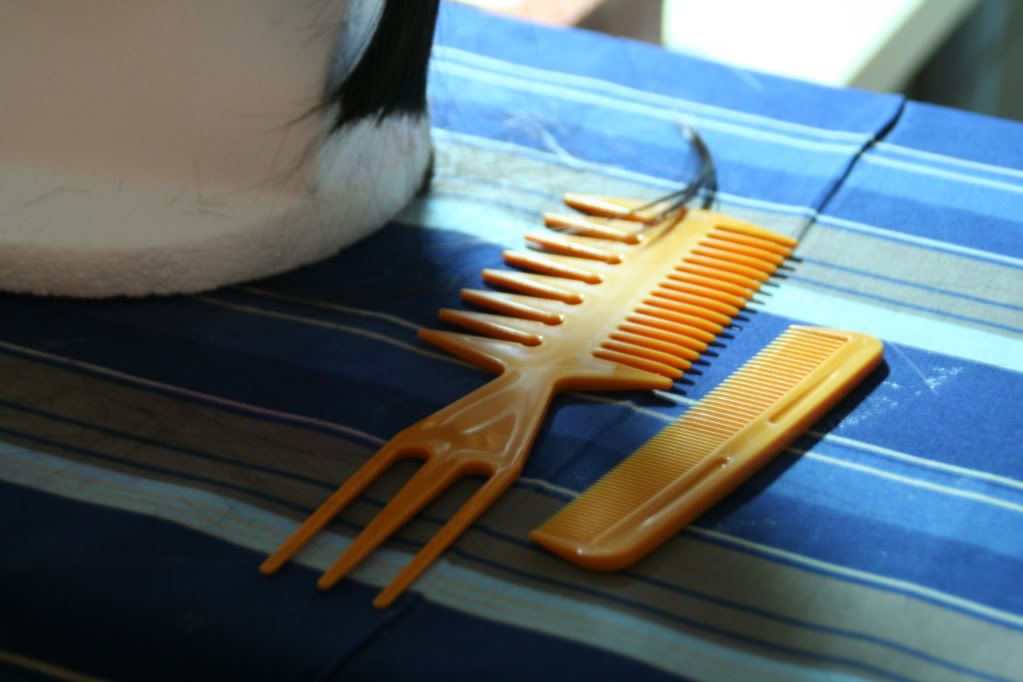 This concludes the
Xianghua
costume, please check back
July 7th
for photos! I've already gotten started on my
Zephie
costume, so I am excited to share the progress on it!