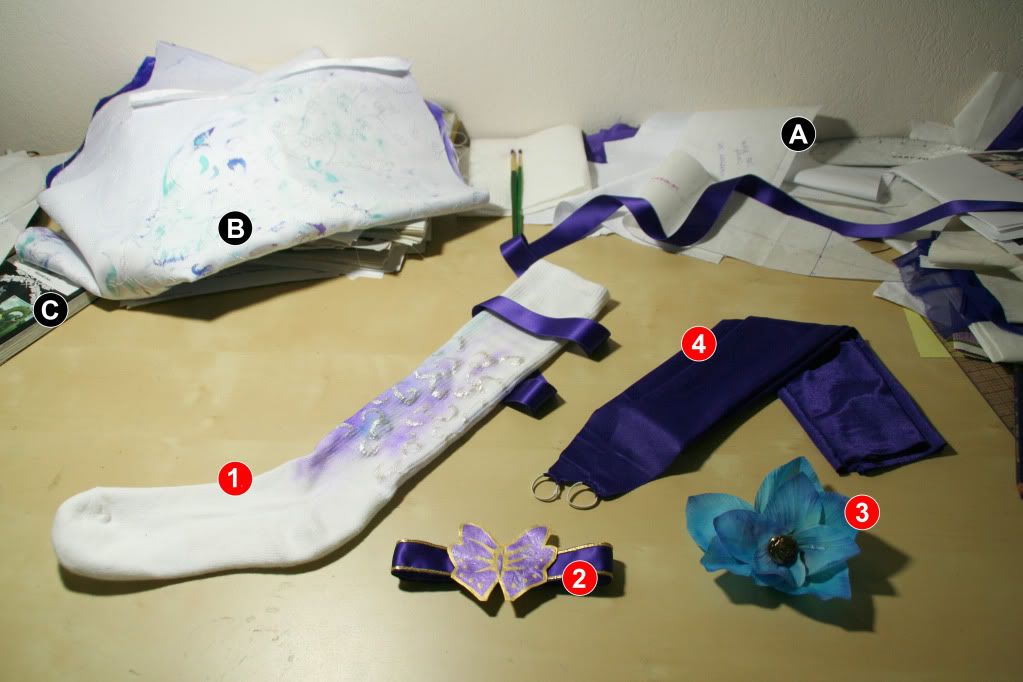 1. Knee-high socks
2. Choker
3. Flower hair pin
4. Armwarmers
A. Pattern pieces
B. Yet to be sewn...
C. manga...
All of these were simple enough to not warrant their own individual blog posts, so I've included a brief summary of the processes below...
1. Knee-high socks:
I don't need to make my life any more torturous than it is right now (although I do like to torture myself with difficult projects), so I went out and bought knee-high socks from
American Apparel
. I slipped them on, airbrushed them like I did everything else, painted some details, and measured the ribbon to go around my calves 2x. I tacked the ribbon to one side of the sock for security.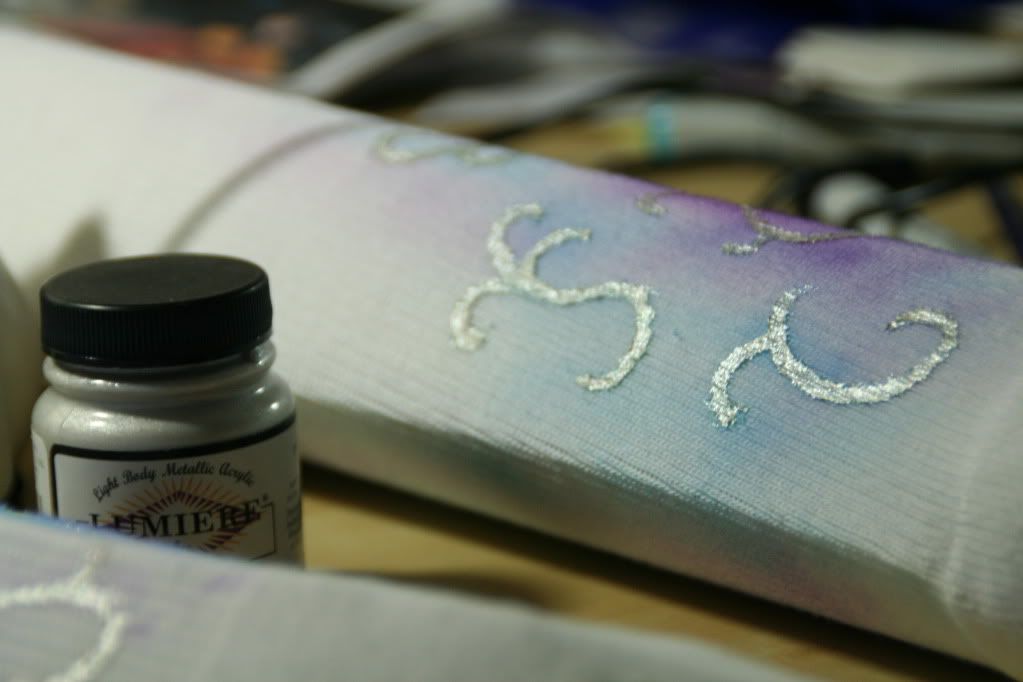 2. Choker:
I used leftover lining material and 2 layers of cardstock. I cut out the shape of the cardstock first, then glued the fabric over the paper. I then painted the edges of the butterfly gold. Next, I measured my neck to figure out the correct length of the ribbon for my choker, and cut accordingly. I stitched a thin gold braid all along the edges. I wanted to use a fine trim to give more dimension to the choker--painting would be easier, but I thought it would look too flat.
Ohh.. I might be a little obsessed with purple...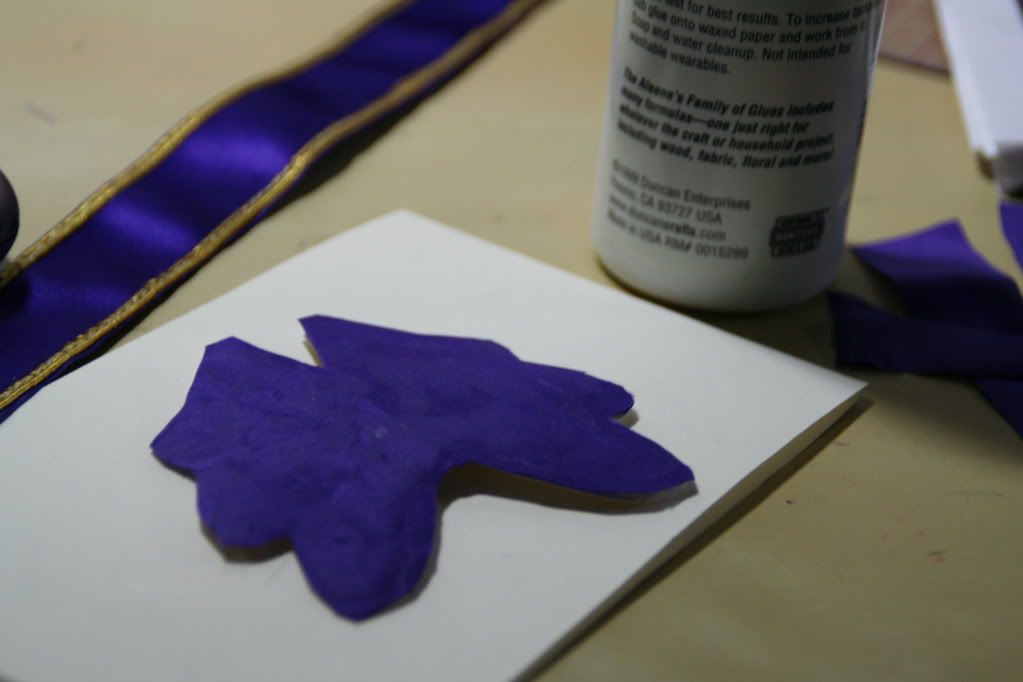 I cut a tiny piece of
Velcro
to fit the width of the choker. The reason I placed the Velcro at the front of the neck, behind the butterfly, was to hide the closure. I debated using snaps (ow) or a hook-and-eye for a clean finish (also, ow for my neck), and although Velcro reminds me of being in preschool and the inability to tie shoelaces, this type of closure, I felt, was best for this accessory. (You can't see the closure from the back!)
3. Floral hair clip:
I bought a fake flower from the arts/crafts shop, cut all the petals off and airbrushed the shade I wanted. I hand-sewed all the petals together and attached a gold, rose-shaped button as the center.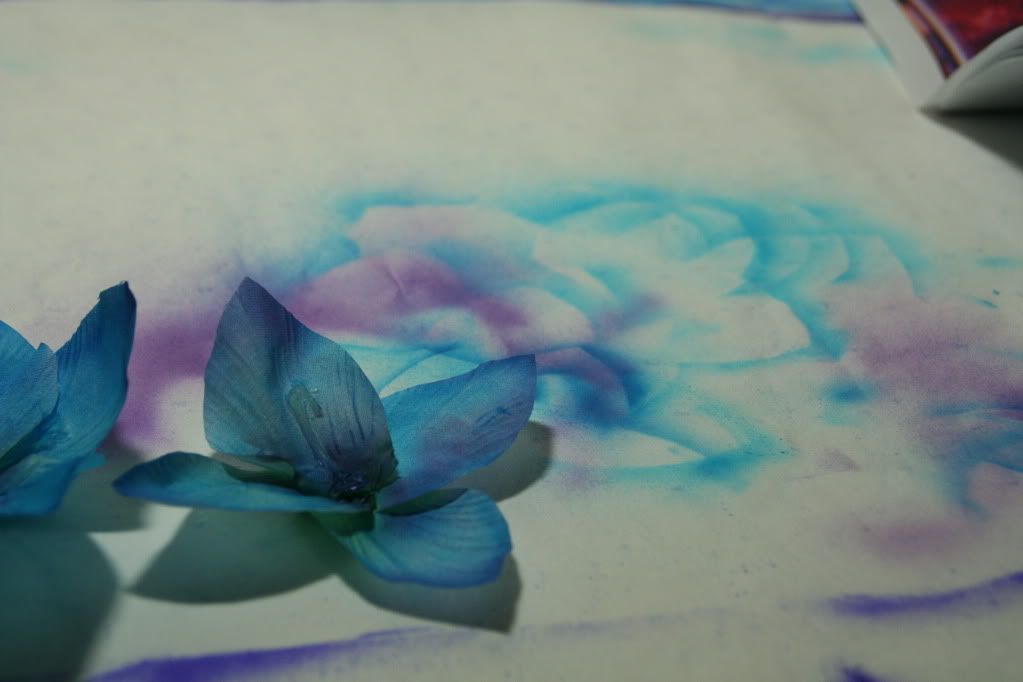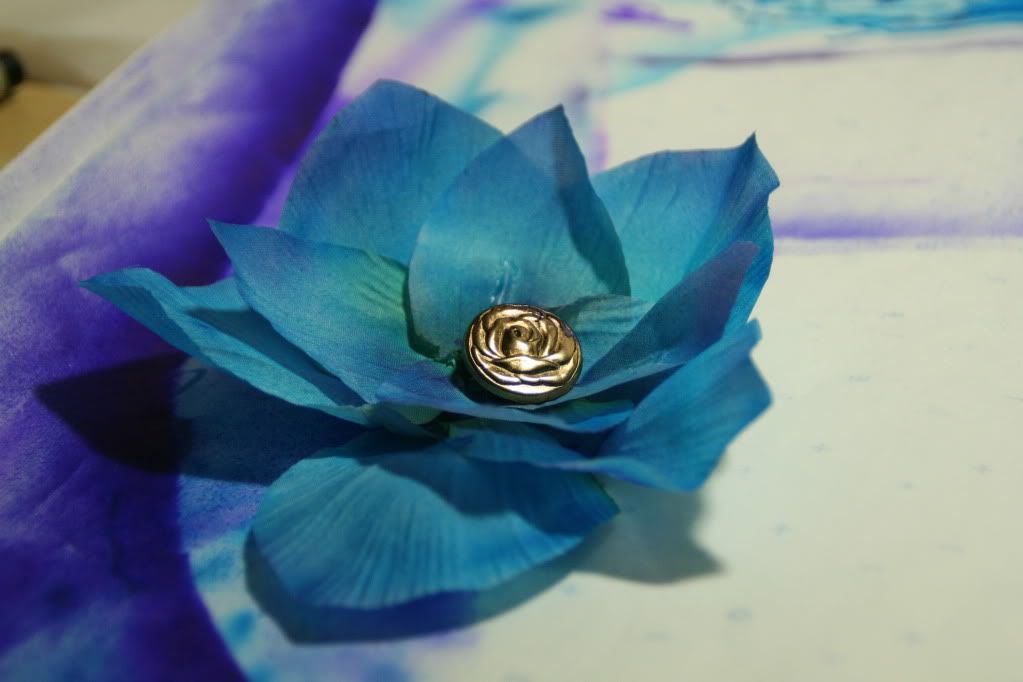 4. Armwarmers:
Let's take a moment to embrace high-powered swimwear knits--shiny and super stretchy!