Since I posted about the shoes yesterday, here's a post with the completed dress. I shall explain through photos:
My friend said these looked like roll cakes. I thought they looked like flattened beans. No matter, they belong on the side of the dress. I just glued them. For the side with the zipper, I attached them with snaps. (The pieces are cut from the same interlock fabric from the side panels)
Added snaps to attach the "belt" pieces.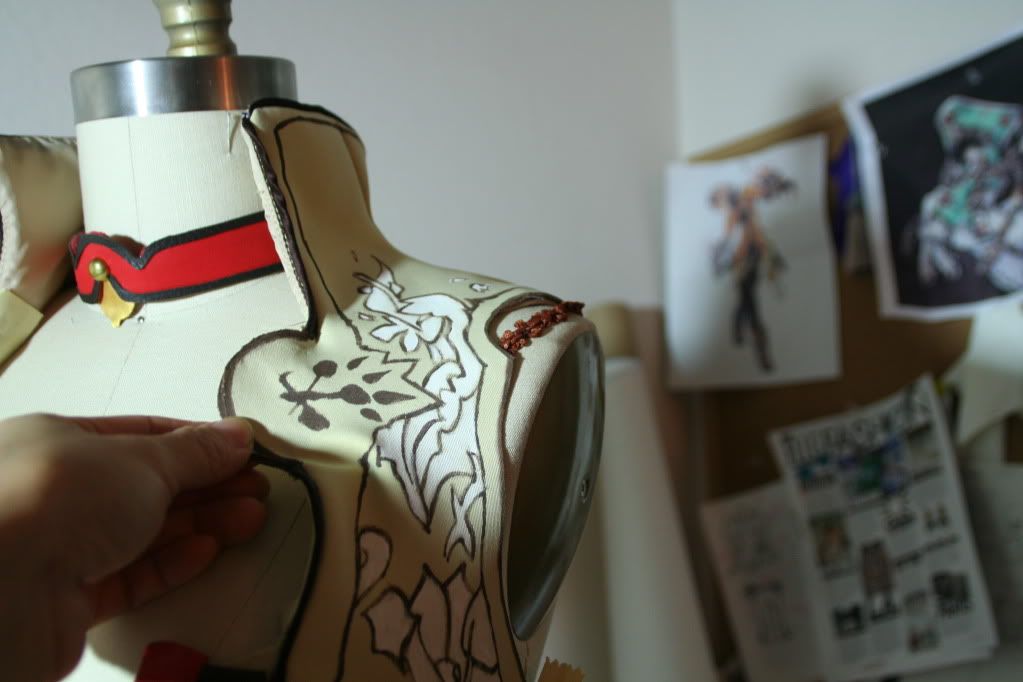 Ended up painting the trim along the really weird edges I couldn't sew properly.
Hah, does anyone even remember
that bust piece at the front
?! I attached it with a snap. Ok clearly I took this photo before I finished sewing the zipper....
Here's a not-very-clear photo of the back details, which were also painted. It suddenly hit me that I seem to enjoy making costumes that have a ridiculous amount of painting. Why. Is. This. Someonehurryandgetmealife.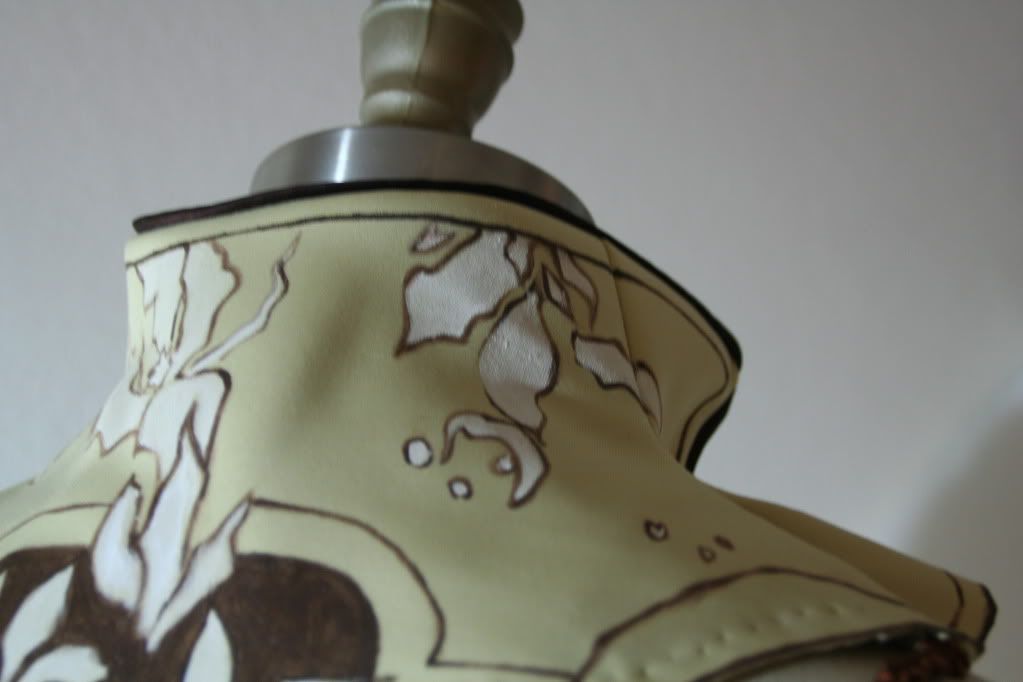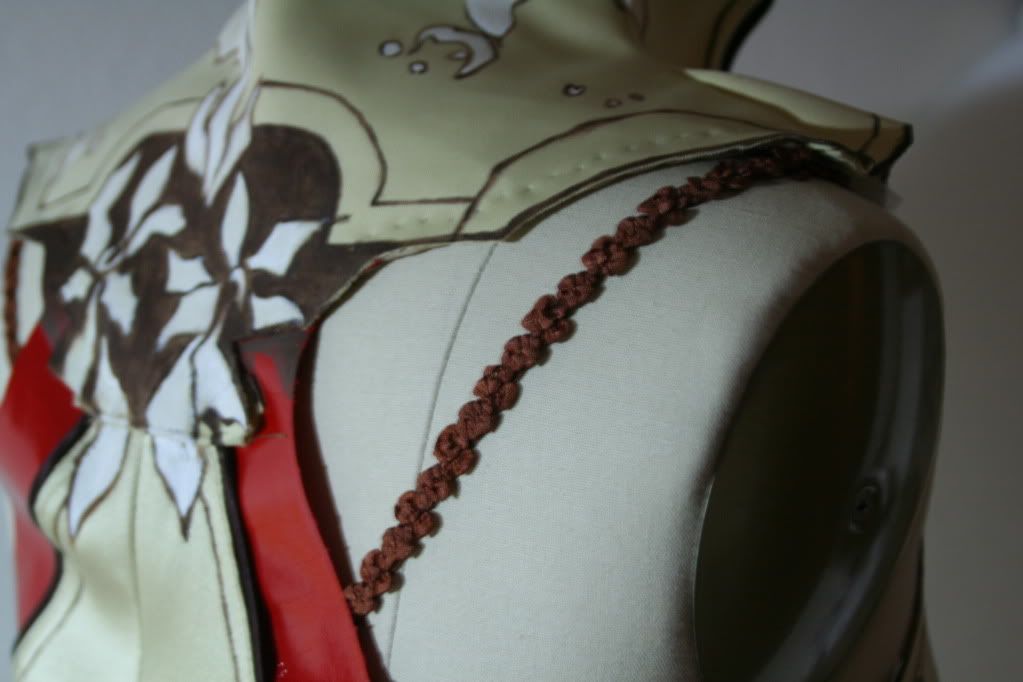 Nope, I did not forget this little trim! It was hand-sewn to the back as well as the front,
but it is more visible from the back.