It's been a bit hard documenting the progress on this costume as I don't have all the materials I need, so I can't post a complete entry--a bit frustrating.
Anyhow, I've completed a lot of the work on some of the accessories on this costume, which I'll briefly run through below:
1. Bust piece
I don't know what this piece really is, but it's separate from the garment and attached to the center front at the bust. I tried to make it more complicated than it really is and wasted too much time trying to perfect it. My original idea was to use applique for the brown areas, but my fabric frayed too much and it turned out a bit messy. I'm also on a time limit so painting was the best option for me.
The pattern.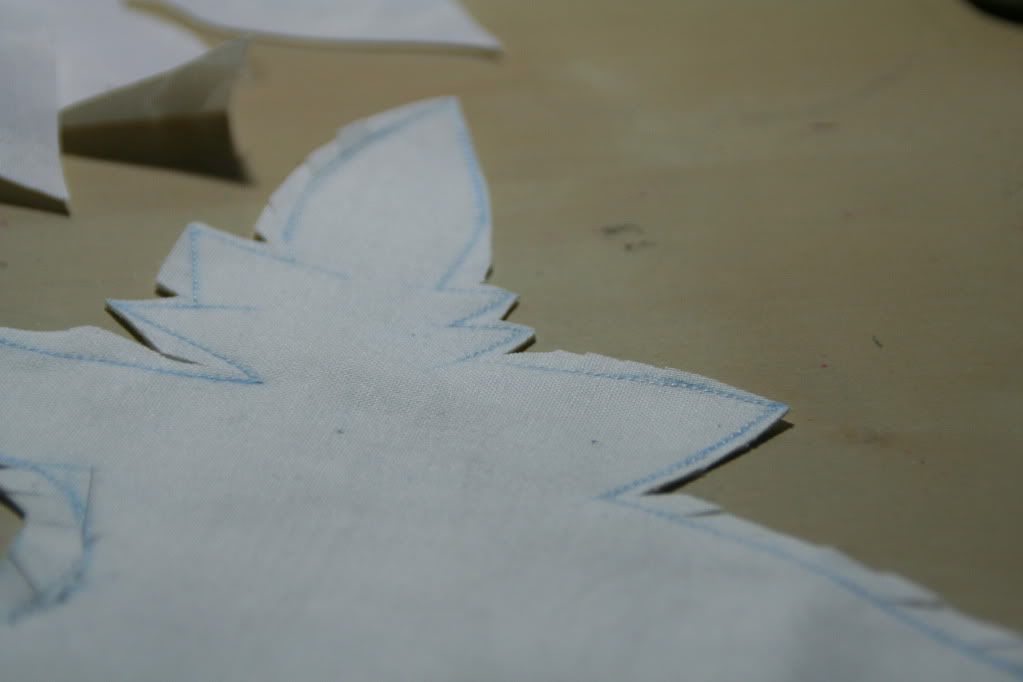 The points gave me a hard time--the secret is to use tiny stitches and clip your edges like mad so the points are sharp when turned right-side out.
Not done yet; need to add white and some flower petals....
2. Armband "ruffle"
Here's the fabric piece that attaches to the leather part of the armband. This isn't exactly the fabric I wanted to use, but I still wanted it to match the rest of the costume so I used the same fabric as the
skirt
and bust piece. I cut it slightly on the bias so it flares out a little when attached the armband. I still don't have a merrow edge machine yet so I had to use
No-Fray Glue
for the edges again. I would never use this glue for regular, everyday clothes. I actually don't even like using this for the costume, but I will make do with what I have for now.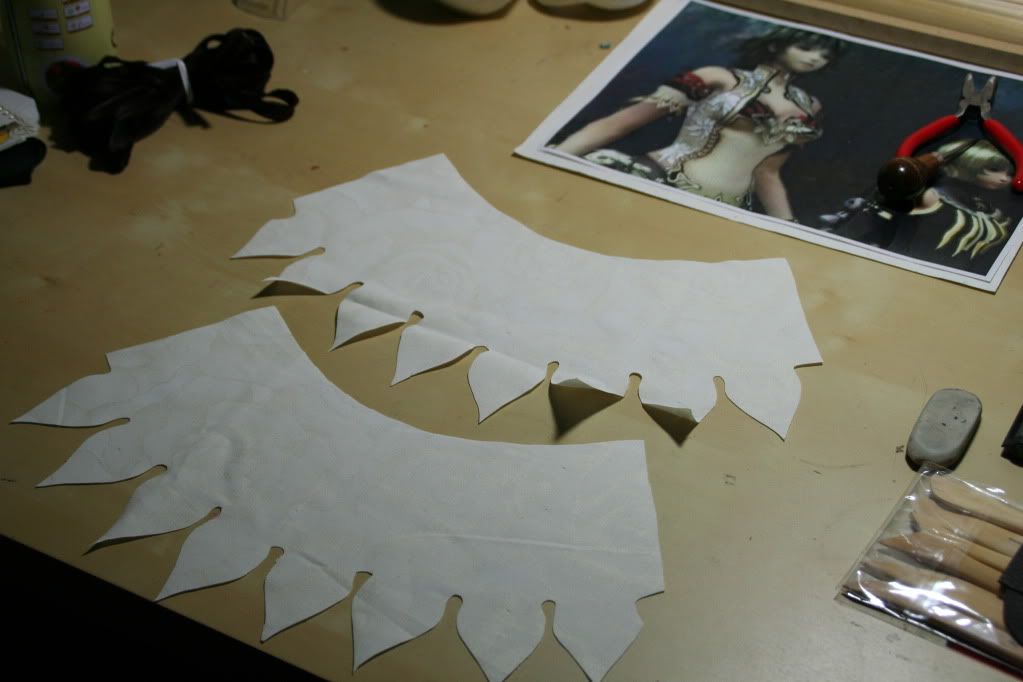 3. Leather strips
These are the strips that wrap around one of the belt accessories. I haven't even finished the accessory itself but I thought I should just get all the painting out of the way (besides the painting that needs to be done on the actual outfit), and try to finish all the accessories as soon as possible. I already had the base of this accessory completed, so I was able to go ahead and cut out the strips. I busted out my rotary cutter to achieve clean edges on the leather.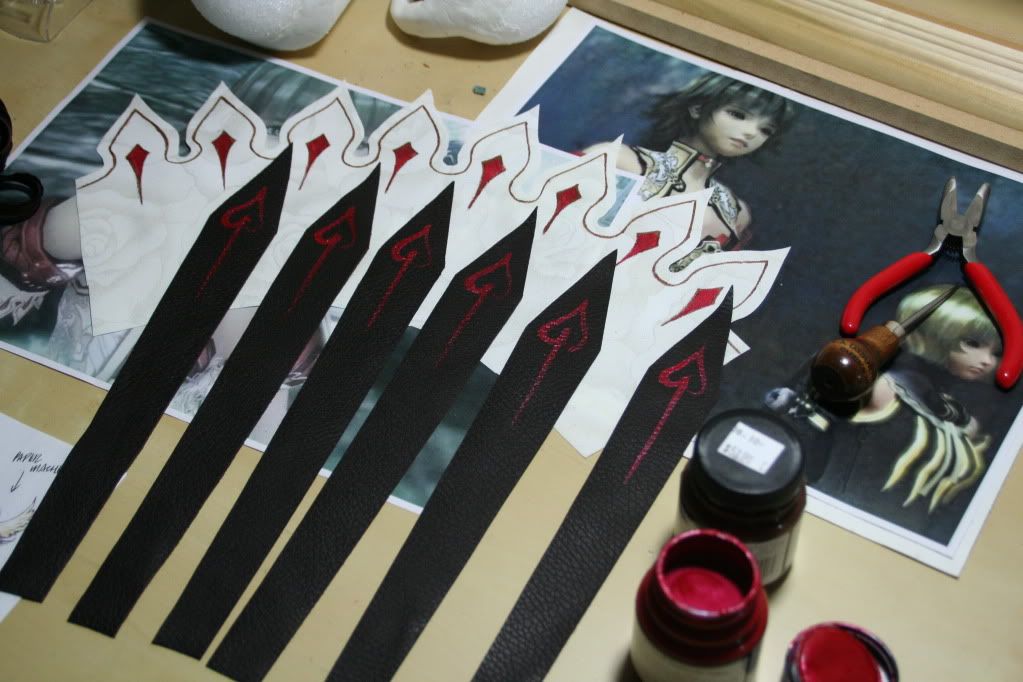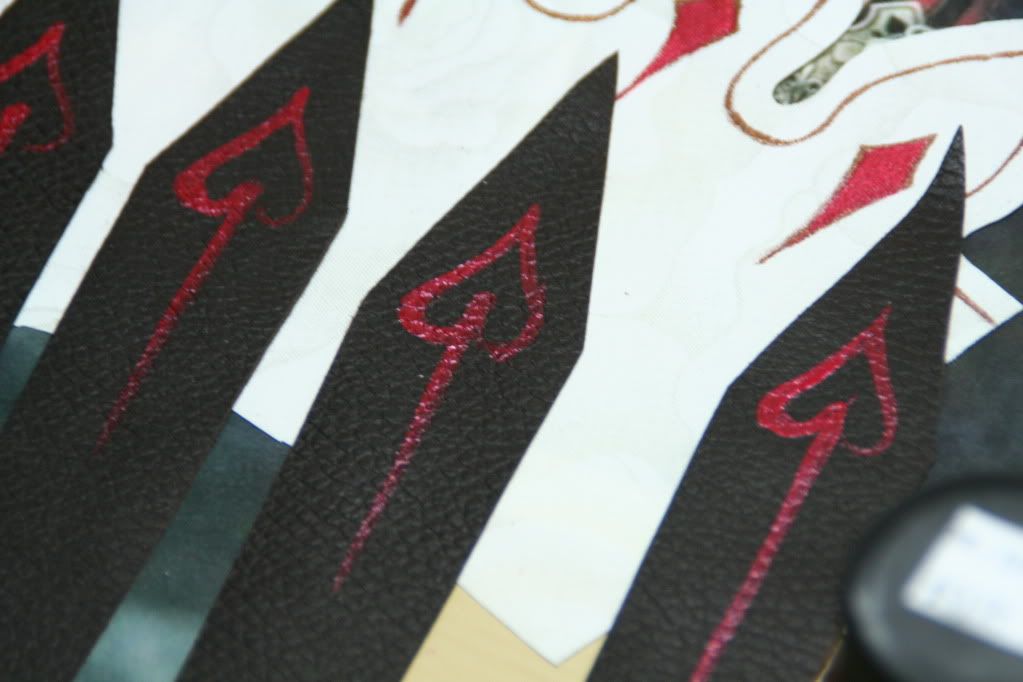 I love the texture!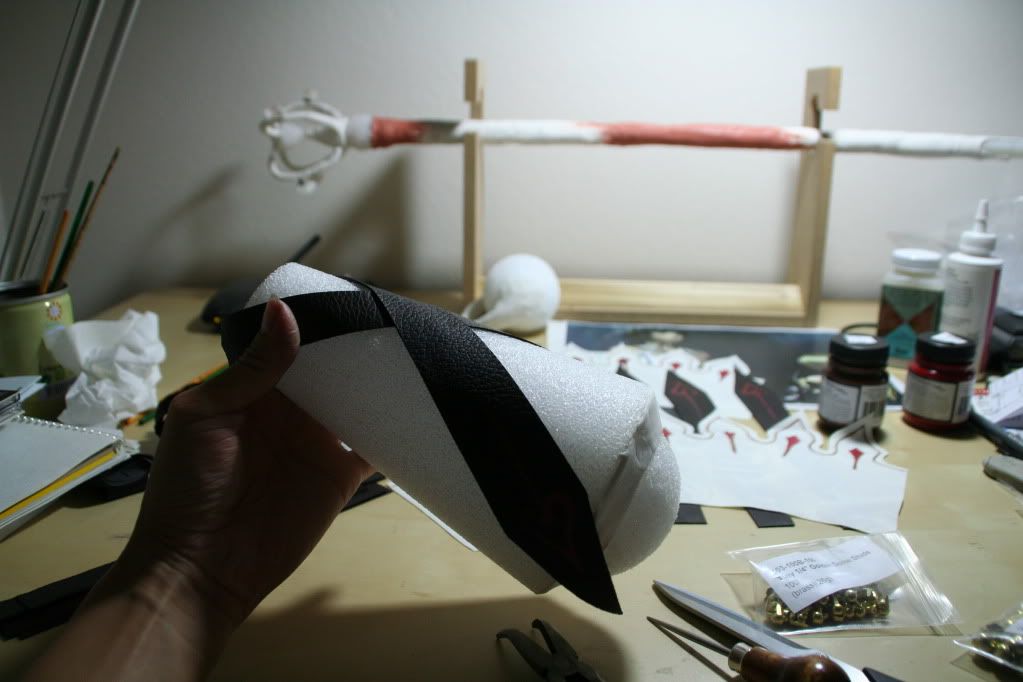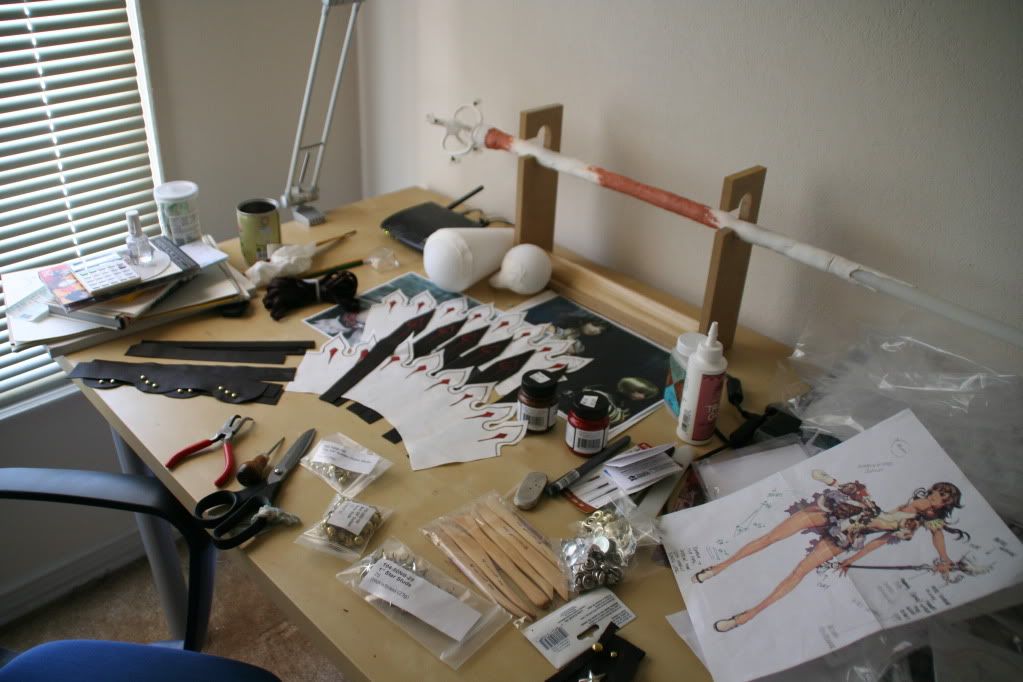 My table is way neater than the floor....