I realized I have a tendency to choose costumes with surprise back details. Like, the last costume I did had me painting for 5 hours straight. This one requires painting as well, but also some randomly shaped pieces and a lot of bias binding.
I mocked out how the patterns/pieces would overlap as I sketched the pattern out. I was kind of running out of time on this one so I just eyed everything according to the screenshot... yes, I'm working off this tiny, 450px by 450px screencap... ha, ha... I made a few measurements to maintain the correct proportion. There are 4 pieces that I used
poly organza
in fuschia for, and the rest of the pieces I used the same stretch twill as the center front bodice.
I wanted the organza to have a shimmery,
dip-dyed effect--from violet to fuschia
. Well, that did not happen at all when I dyed it. I used
RIT liquid dye
. I think I should have used
iDye Poly
for this one....I used the airbrush instead and touched up the edges. I pinked the edges this time to change up the look. I let the airbrush dry and then painted the white details--using
Neopaque acrylic paint
and
Jacquard acrylic paint in Pearlescent White
to add some shine.
Blurry goodness.
The twill pieces were all bound off with self-binding. All these pieces needed to be painted...
I hadn't realized how long everything took me until it was 4am.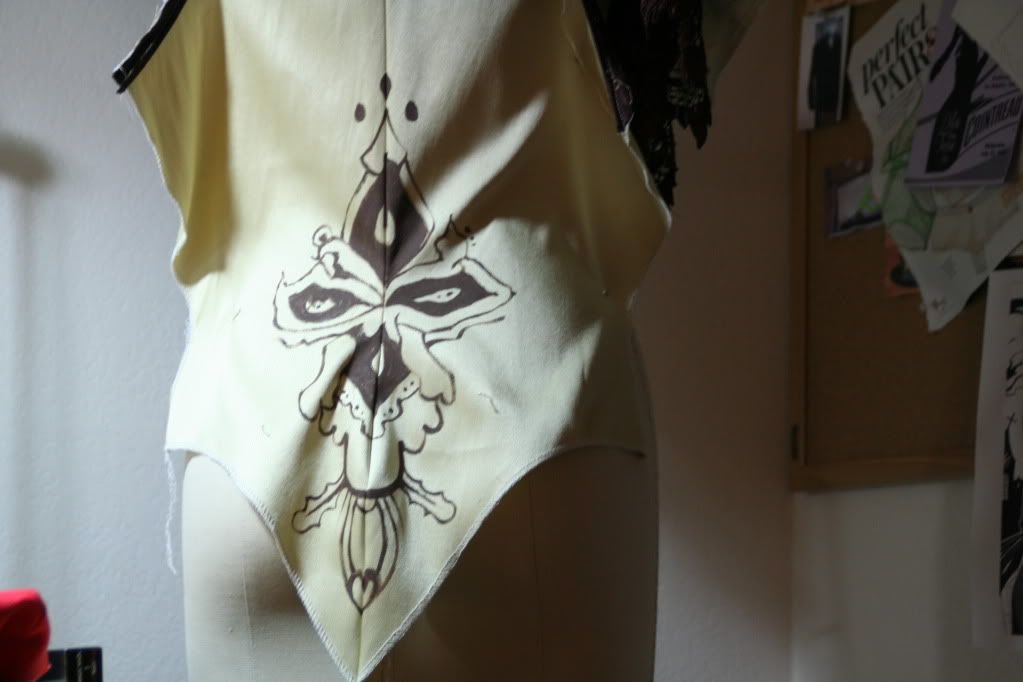 Due to the shape of these pieces (won't lay flat),
I had to paint it while this piece was pinned on the dressform.
Deer-tree things...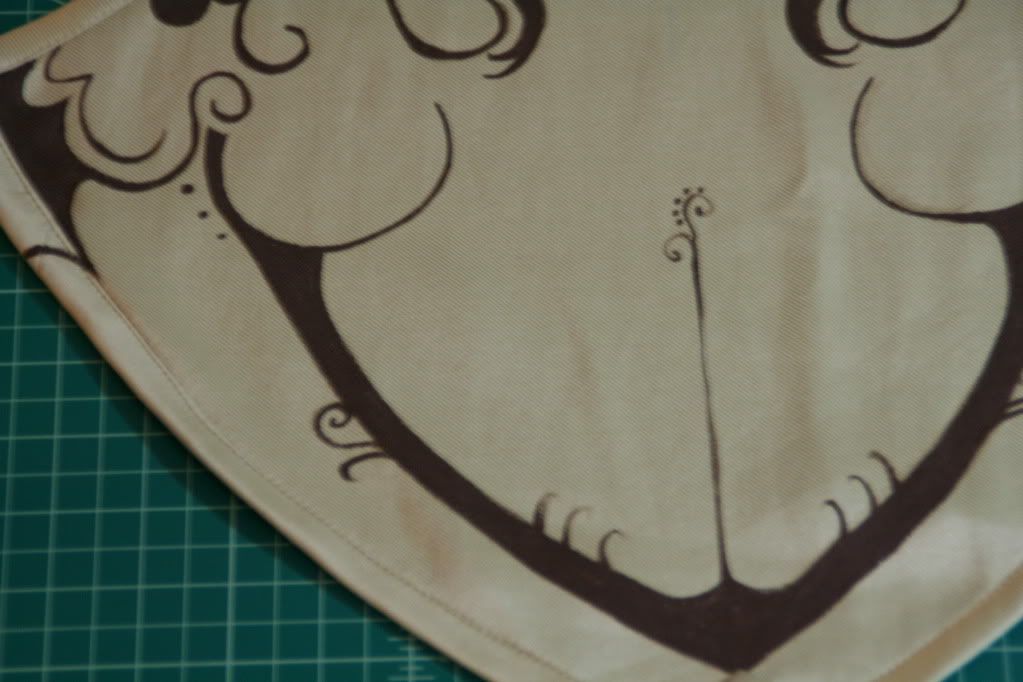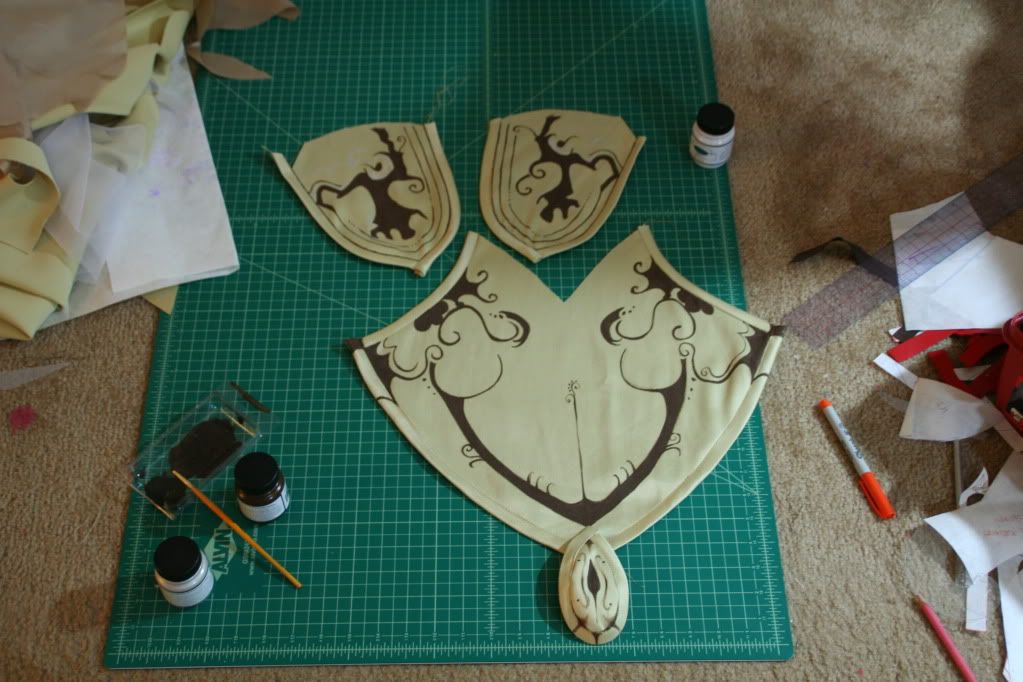 Pinned/half-sewn. Needs to be touched up, still.