A hammer, a leather hole punch and a couple snaps later, here we have the completed armbands.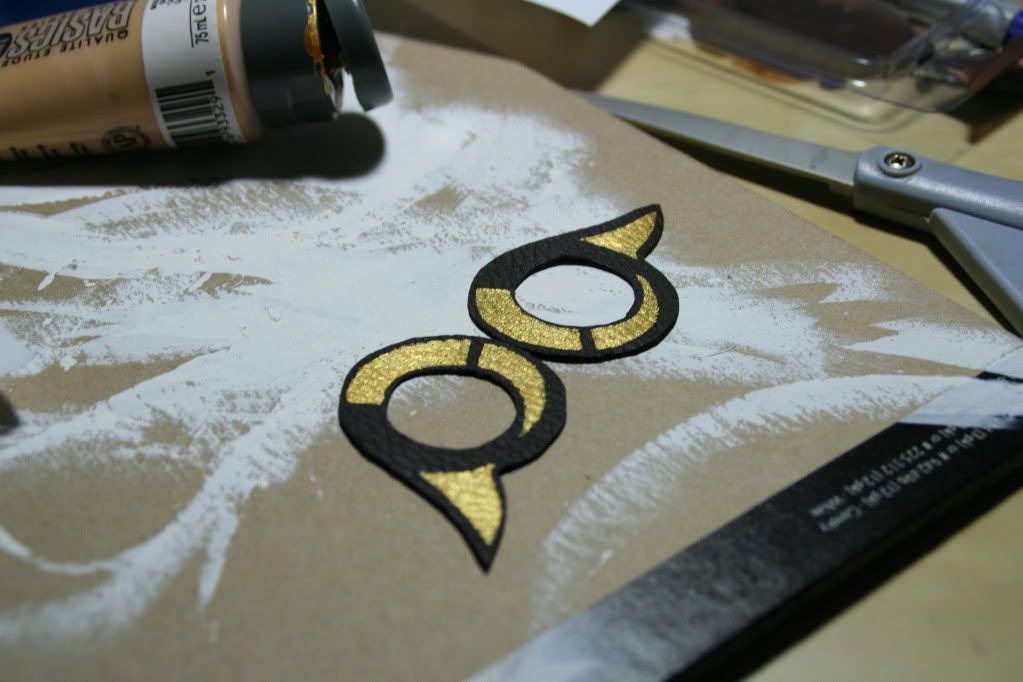 Cut from leather then painted.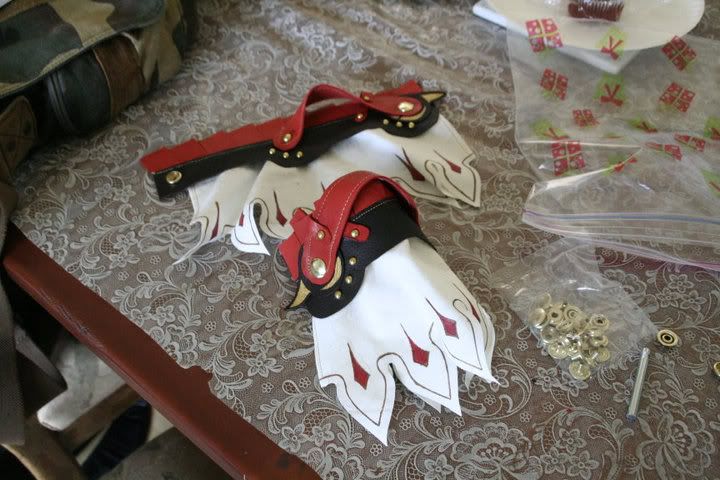 You can see the leather stitching is not as straight as I would like it to be; this is because I don't actually have a leather sewing machine and just used a leather needle on my home sewing machine.