I've seem to have taken some kind of long hiatus from working on my cosplays to make mini-Munnies =_=' ! But in my defense, I'm.. practicing my sculpting skills--I need those in cosplay.
As you probably already know, I have an obsession with the Mass Effect universe, and it's a constant source of inspiration for me, just how Bioware's team came up with such an extensive universe and the character development in the games is brilliant.
One of my favorite characters is the Salarian Scientist, Mordin Solus. I'm not sure how you can hate him. Proof in this video below--




I started with a mini-Munny which I cut the ears off of, and also made incisions on his hands to create a Salarian's hands. I used original Sculpey for most of the details. I usually take apart the entire Munny and sculpt on each piece, but I did not want Mordin to be top-heavy and fall over (my previous 2 customs can't stand on their own without having to lean on something). This time I placed the head back on the body a few times to make sure he wouldn't topple over. The sculpting on the head took me a while (I'm still new to this, but I'm working at it!!!!) and you can see how impatient I was with the painting... painting the body even before I cured the sculpey on the head!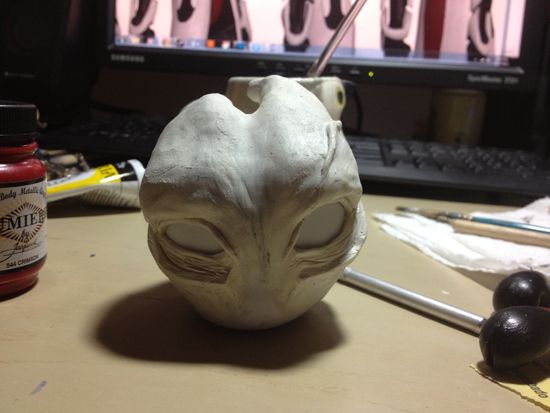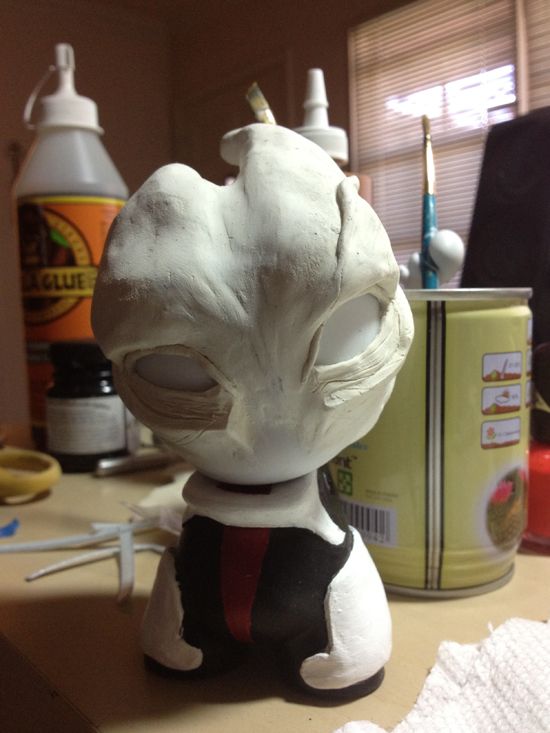 I did not sand Mordin's head very much--I wanted to keep the skin texture I had recreated in the sculpey, as well as the lines I marked with my tool. For his clothing, I sanded the surfaces and filled in some of the thinner areas with lightweight stone clay.
Painting the clothing was fairly simple but a lot of painter's tape cut into small pieces were involved. Totally worth it if you want clean lines and edges.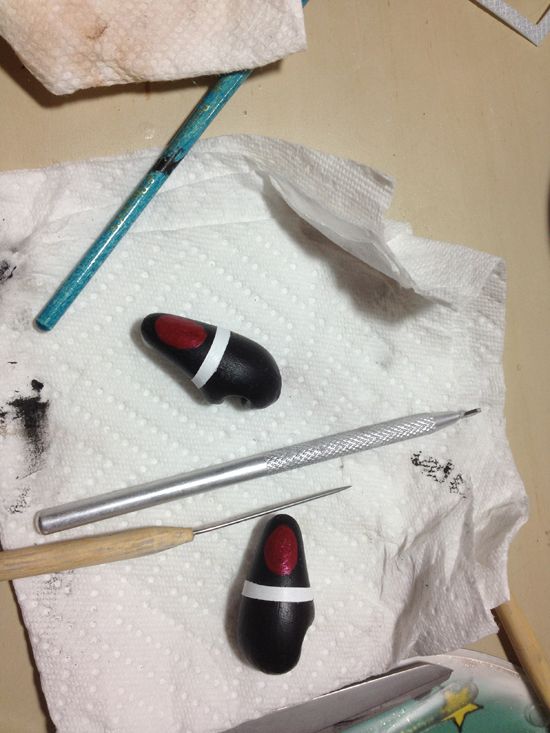 For Mordin's head, I painted the entire surface with white acrylic paint first, then dabbed on a flesh-colored paint. I actually used my fingers quite a bit to keep the paint distribution uneven. I then added a medium brown tone, and finished with a darker brown at the back of his head. I applied the salmon-red details on his eyelids with a Copic marker because I didn't have the color... TOTALLY OKAY.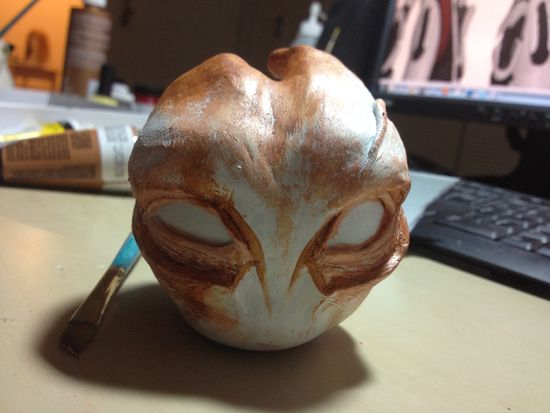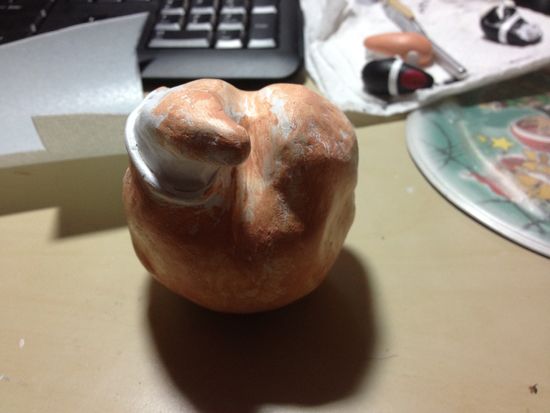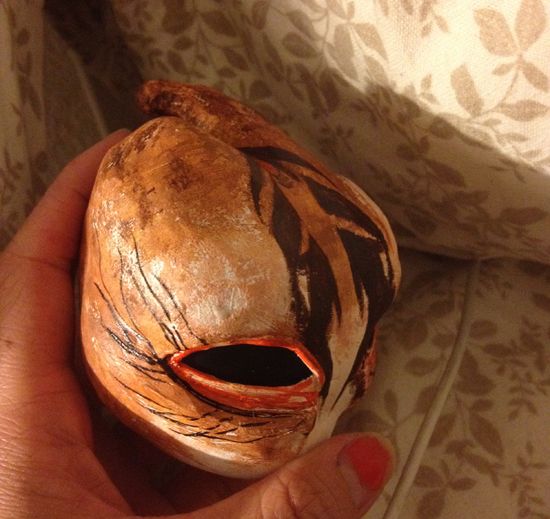 For his eyes, I actually used nail polish because I wanted a high-gloss effect, and this worked out well because the surface is perfectly smooth--those nail painting skills are coming in handy now, hurray.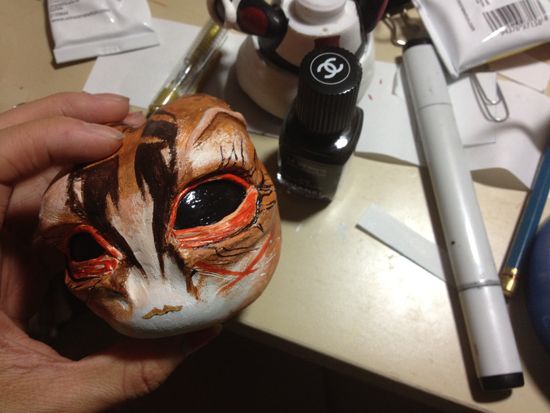 I sculpted some additional details with lightweight stone clay after I painted his arms. This way I wouldn't have to worry about painting "around" these areas, and it looks a lot cleaner. Extra steps really go a long way.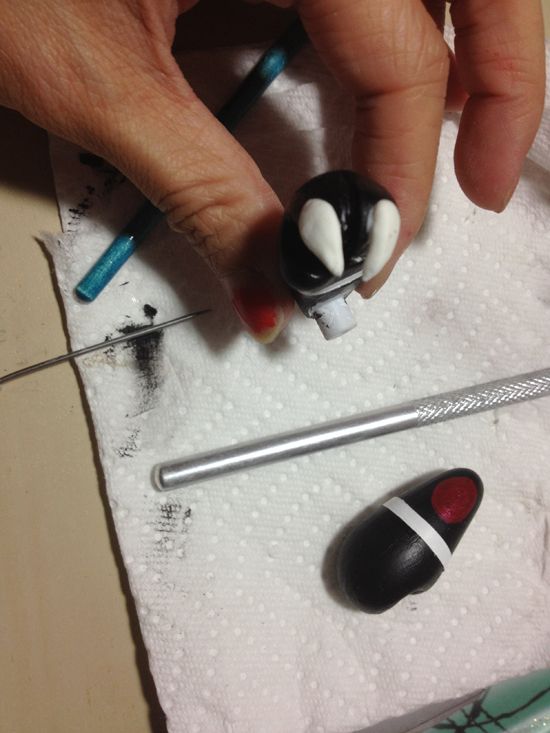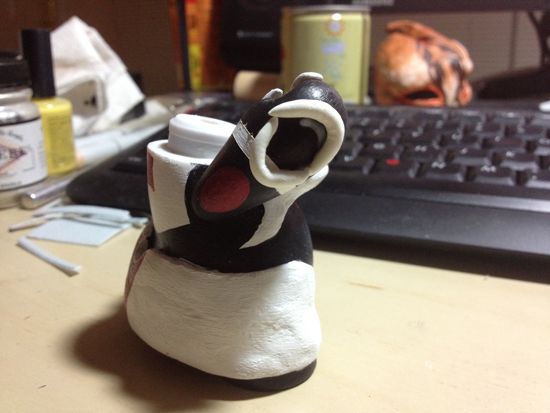 And of course I had to add an accessory for Mordin--a datapad! This was made from semi-translucent stationery paper and leftover Wonderflex scraps that I glued and painted.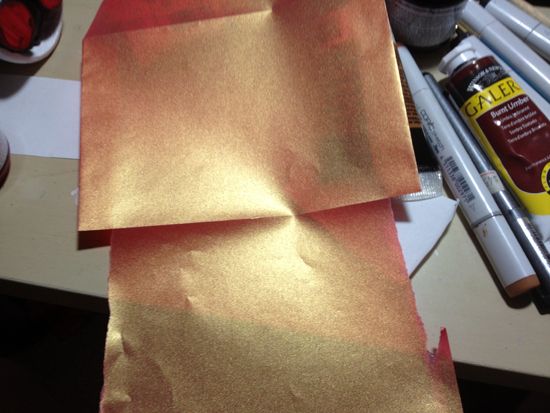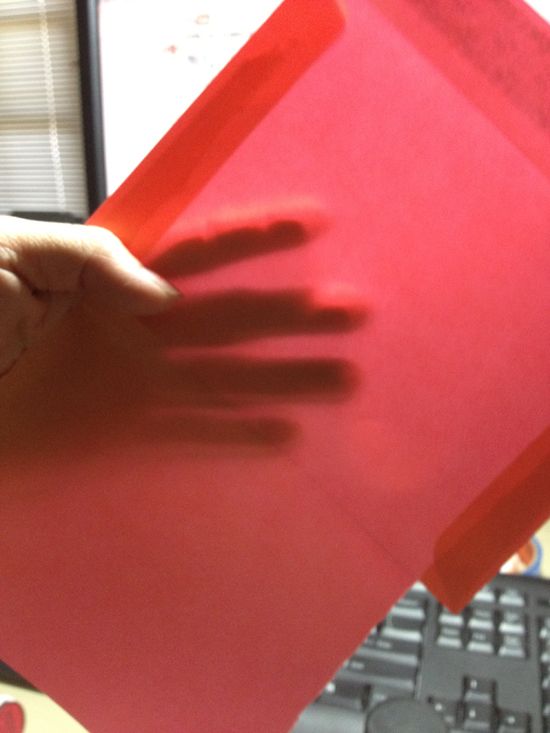 His "headgear" (for lack of a better description) was made from Wonderflex as well. Wonderflex is just so great as it is very light and will retain whatever shape you want after heating it up!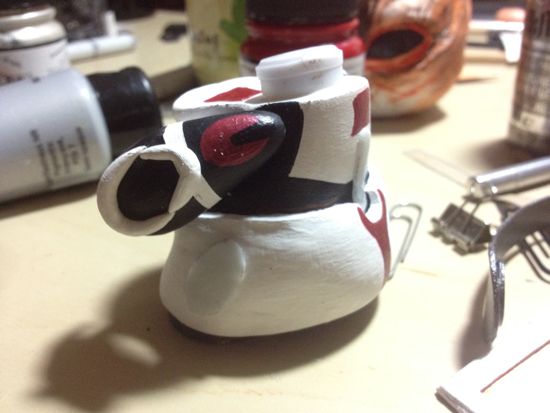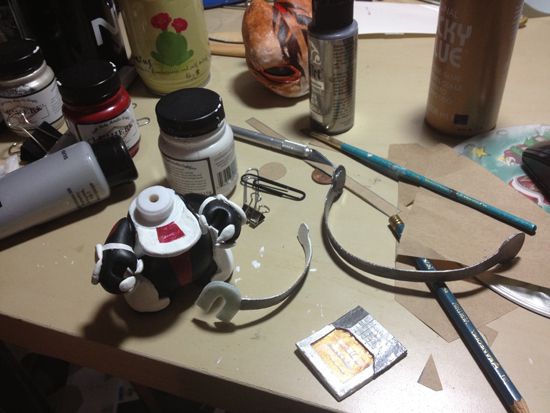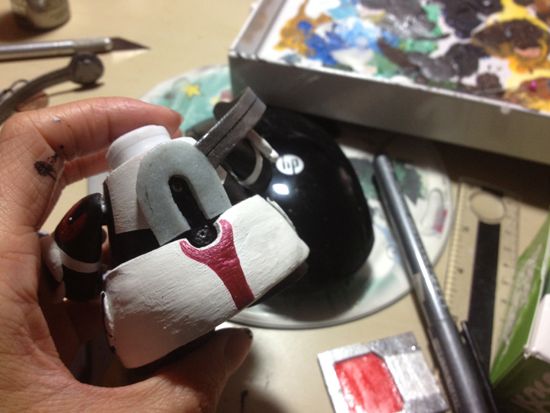 You can view the full-sized image by clicking the thumbnail below.

As always, thank you so much for reading!!! I will have another custom mini-Munny (commissioned) to post in the next 2 weeks as well as cosplay updates, because FanimeCon is in 4 weeks :O


SHOUTOUT TO
THOMAS MARRONE
@thomasthecat
on Twitter, for coining the "Scientist Munnarian" term. THOMAS, I LOVE IT.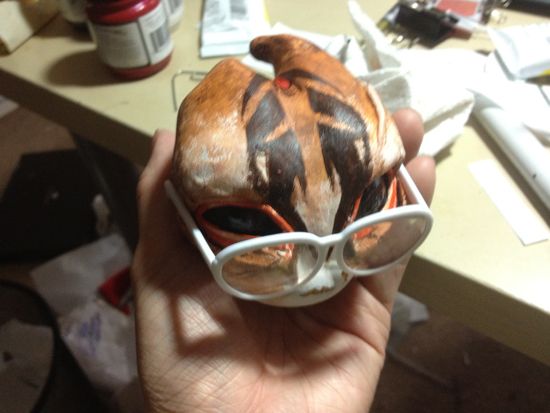 Near-sighted Mordin????