After all the glue had dried, we (from here on now, we = my dad and I) went about putting bondo on the ends so we could sand them and therefore the edges would be flush.
And now the ends are perfectly smooth!
After priming and sanding down each piece of tubing, I sprayed each piece with Montana Gold in Gold Chrome and used Clear Gloss to finish. You can no longer tell I used a cheap pipe tubing :D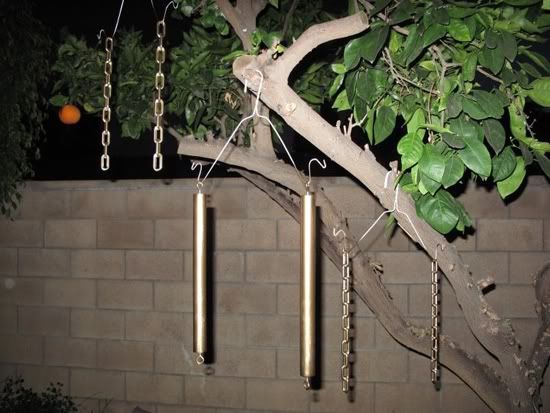 Using the tree in my parents' backyard to let these pieces dry haha....
My dad did most of the woodwork on the actual spear head, but he's going to be teaching me over the next few months so you'll have to bear with me as I will be writing extremely long posts about working with wood because my knowledge is so limited.
I mocked up the scale of the spear on Illustrator, which my dad then mocked up in AutoCad. He printed the blueprint on 2 sheets of tabloid paper and transferred the lines to 1/4" MDF. We decided on 1/4" MDF (medium-density fiberboard) because it is lightweight enough to handle but DENSE.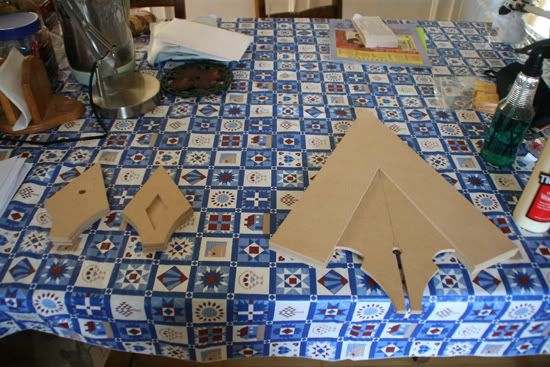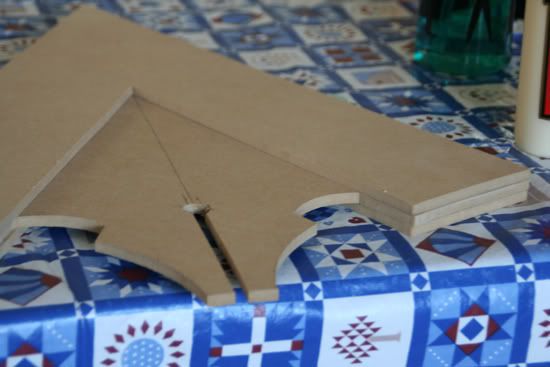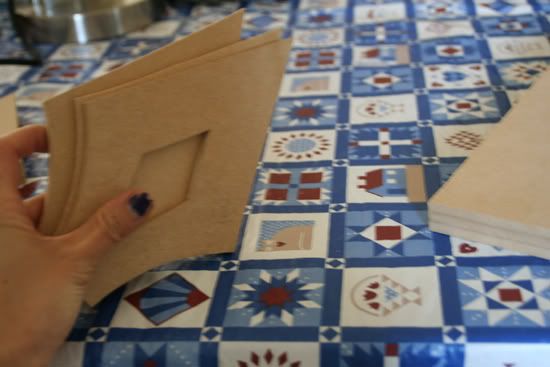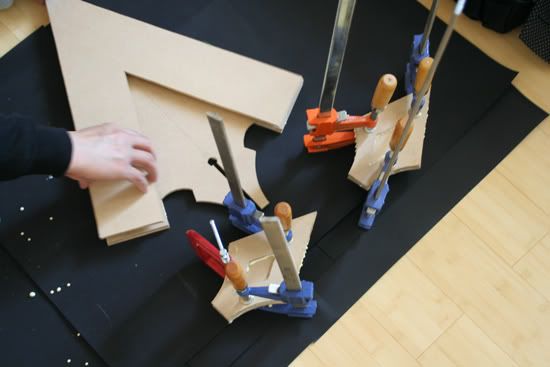 After applying the spray paint it could actually look like a dangerous weapon.
We used a total of 4 pieces of MDF. The edges of the blade were shaped using a belt sander, as well as the convex edges of the spearhead attachment. The small diamond inside was also shaped with the belt sander. Each piece of MDF was glued with wood glue, secured with clamps overnight, and the spearhead attachment actually included some nails my dad added for extra support using an
air staple gun.
To clean up the glue residue once dried, we used a chisel.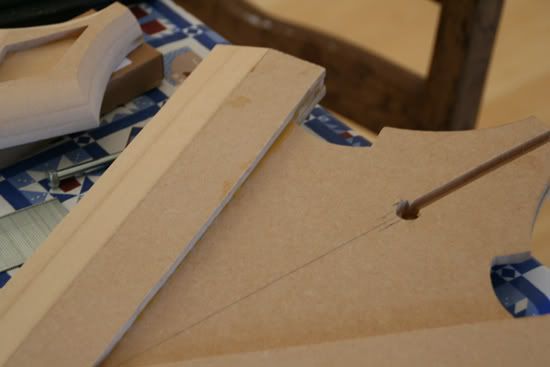 That hollowed crevice is for the bolt we glued into that space in order to be able to make the spear detachable. The spear in total is about 6 feet tall and difficult to transport so we added a bolt into the spearhead. This was covered up by the spear attachment.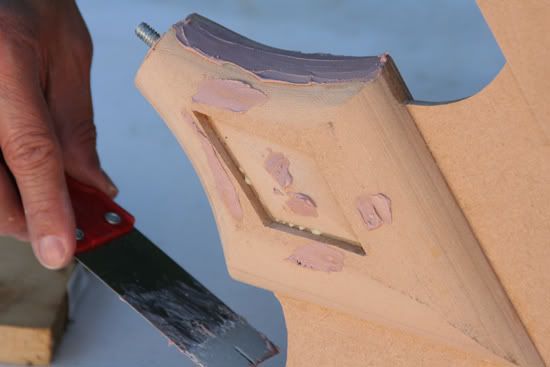 And don't forget all the bondo~~~
After more sanding...
The finished spearhead, ready for painting!