Here comes the part where I hauled my unfinished cosplay to Seattle and finished the rest of it at my friend's apartment, yikes!
For the "shoes" I made the
calf-boot
separate from the
paw-shoe
. I really don't know what to call them, sorry if they sound lame. Anyway, I cut 3 pieces for the paw-shoe, using a pattern similar to the one I drafted for my
Zephie shoe.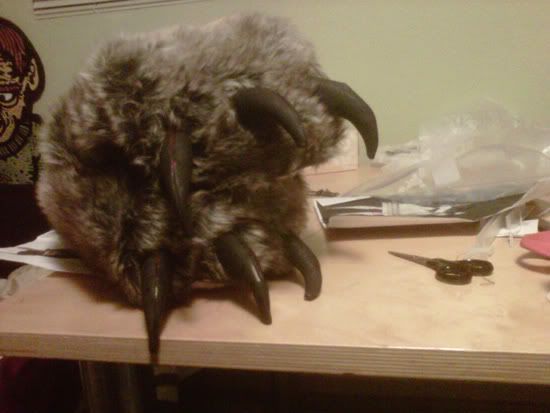 This was actually just a covering, as I bought bedroom slippers ($7 at Target, WIN) and simply hand-sewed the fur covering over these slippers. My friend commented, "dude, you're basically wearing slippers all day, you lucky bastard". Yep, it was pretty damn comfortable!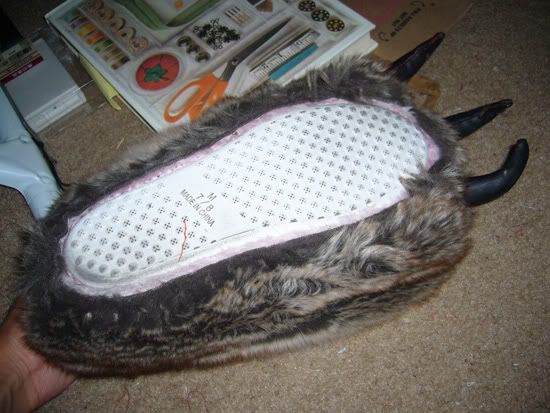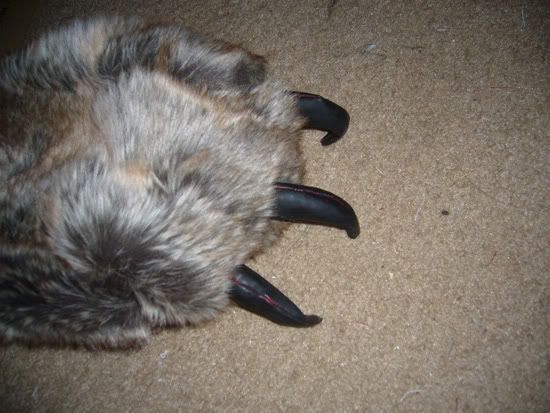 The claws were also hand sewn. I created the separations for the paws the same way I sewed the sash's paws.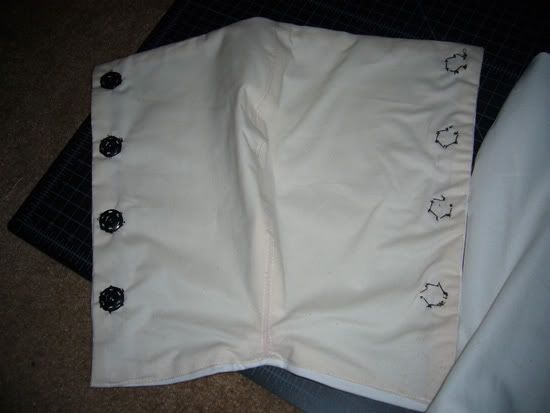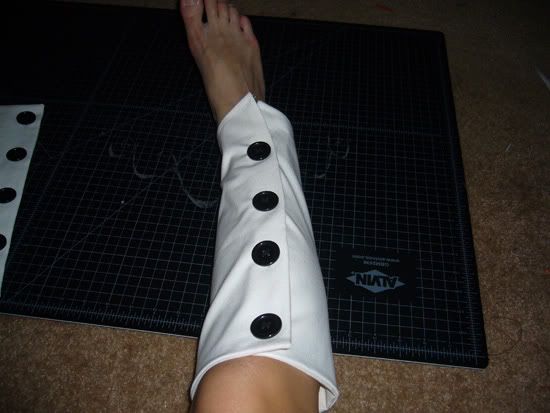 For the calf-boot I used leftover cotton stretch twill from a previous project and drafted 2 pattern pieces to my calf size. I lined the inside with muslin. The buttons are not functional--I used snaps to make getting in and out of them much easier. In hindsight I should have made the calf-boot tighter around my calf because walking around all day, these things kept slipping down. However I wanted the placket to lie flat, so I didn't want to use an extremely stretchy fabric. I think the twill I used had only about 1% spandex.
These didn't take that long for me to make; I feel like I kind of cheated by sewing the covering over a slipper, but hey--it worked and was super comfortable for me!