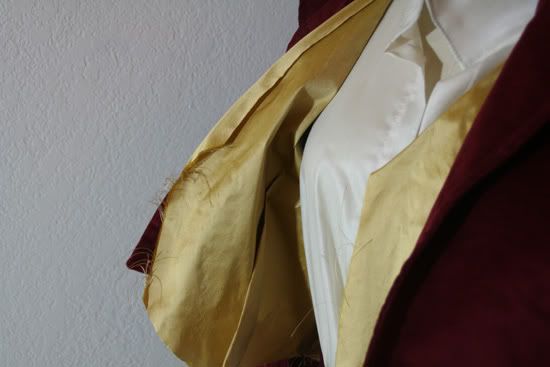 I chose to make Alice's vest out of silk dupioni, which frays like no tomorrow--and using an overlock machine on silk is tacky, so of course I had to line the vest with acetate lining. The vest has 2 darts in the front and 2 darts in the back, and is very fitted.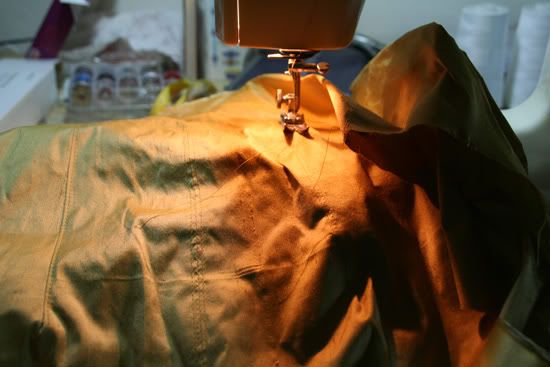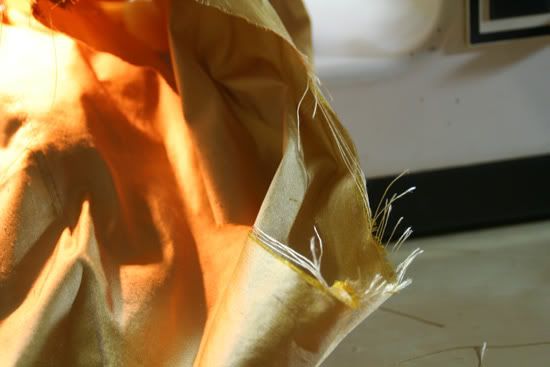 Fraying like a b*tch



Acetate Lining

You can never have enough bias binding.
I think I've used about 20 yards of bias binding total on this entire project so far. Looking at the details on the reference images the edges are finished with a bias binding.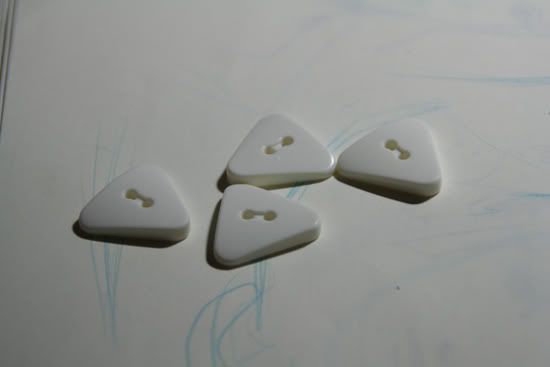 Buttons that must be painted.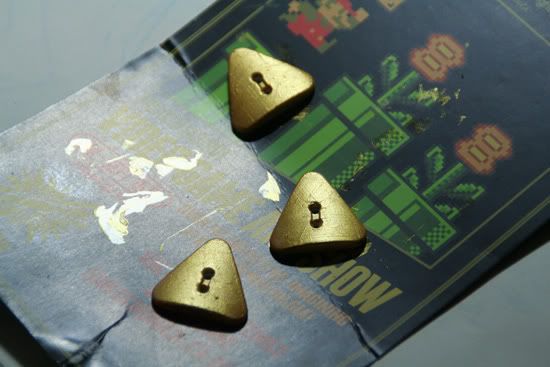 1st coat of gold acrylic paint



The buttons have an antique finish which I replicated by using
a tissue to brush brown acrylic paint over the dried gold paint.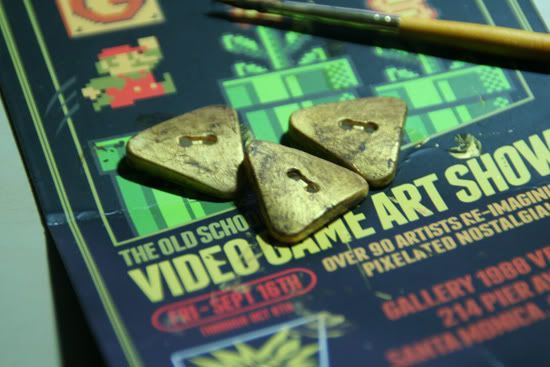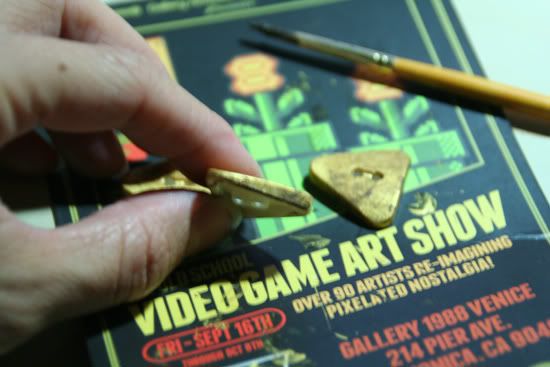 For small items I sometimes use clear nail polish as gloss :D

The completed vest