Alright! I got to finish both the jacket and the blouse in the same week so I'm glad I could stick to my deadline better this time. Hopefully I don't run into problems with my hat and boots later.
The blouse was pretty straightforward because you can't see much of it in the reference photos, only that the collar is very tall and stiff, which was easily achieved with some interfacing. The blouse is fairly loose-fitting and will be tucked into the skirt anyways. I finished the sleeve length about 1/2" above my natural wrist to match the reference photos. Proportion was very important for me this time (well it's always important) but since this pattern didn't have any crazy seamlines (like
Zephie
) and has a bunch of layers, I had to make sure all the lengths were exactly as the reference photos depicted or something would appear off. Trust me I have been doing nothing but staring at reference photos for the past month T_T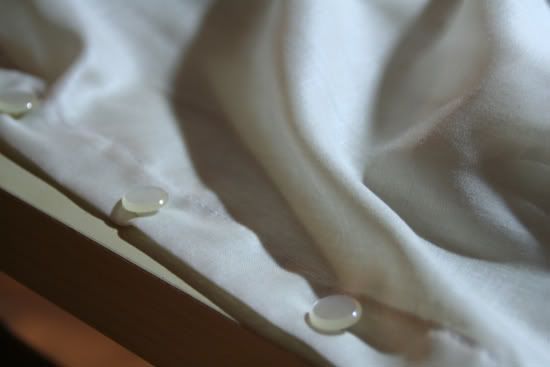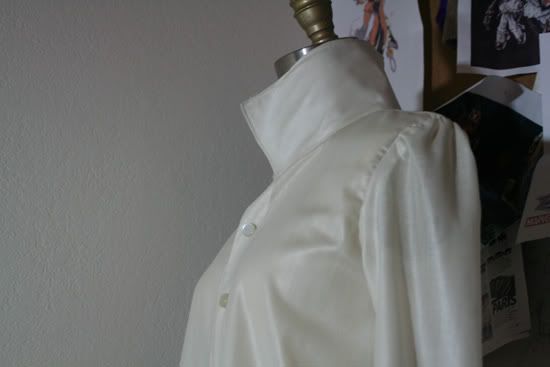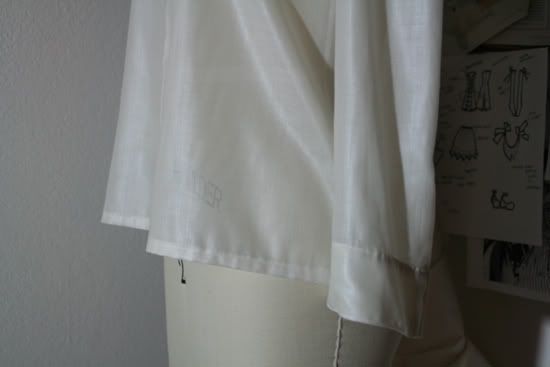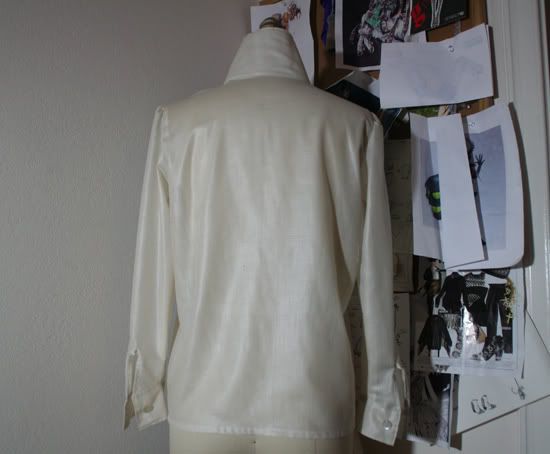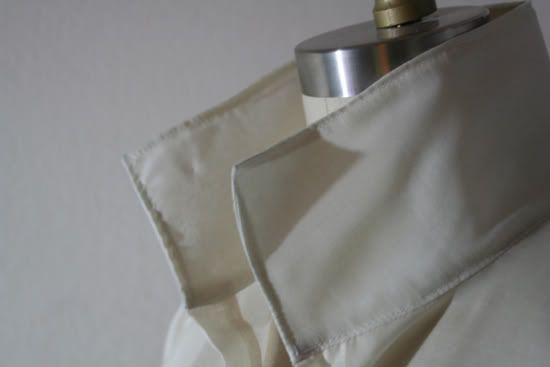 I actually love the material I used for the blouse, it's a very thin, waxed cotton that is an off-white color. I still wonder why it is I have so much motivation to make a blouse for a costume when I can't be bothered to make a blouse I could wear for everyday. OHWELL.

Sidenote: To get your corners as sharp as I did for the collar, reduce the stitch width/spacing on your machine as you sew towards the corner. You can also see that I cut pretty close to the corner so when I turned it out it wasn't bulky and the edge didn't slip out. I used the same technique for my jacket collar/lapel. I wish I could've taken a picture of exactly what I did but maybe I will have to save that for another costume....