I know I debated adding feathers onto the wand but I did, and it looks acceptable, actually.
I finished the back end of the wand with cardstock I cut in the appropriate shape, with clay spheres. The paint was touched up a bit, and then sprayed with gloss (except the part with the swan, duh).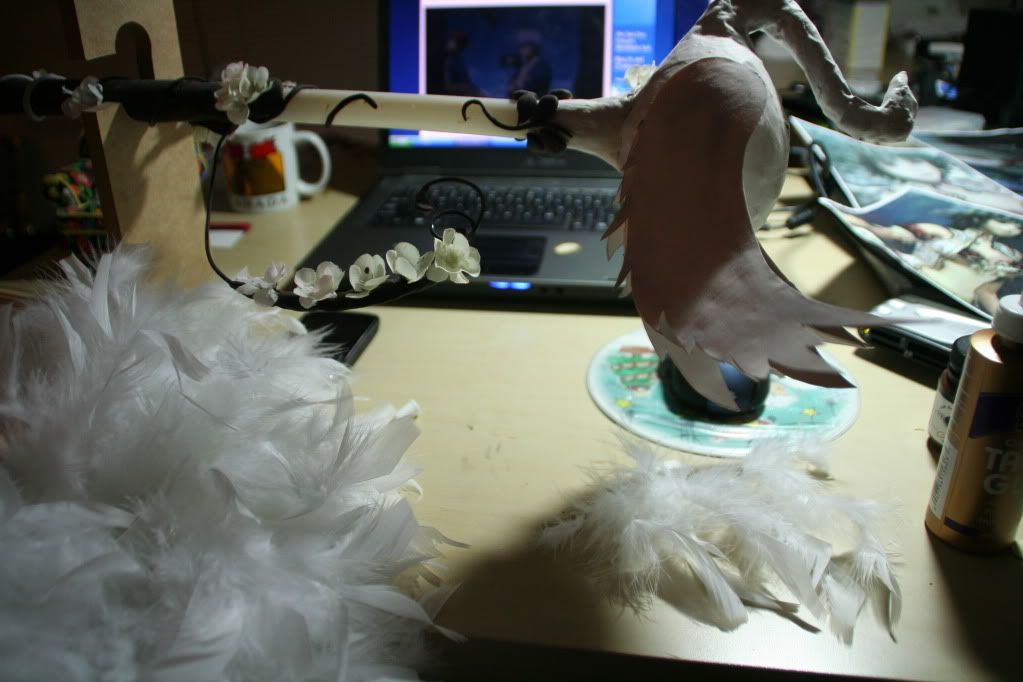 Yeah I watch anime while I work on my props sometimes, don't hate.
I bought a feather boa and just pulled the feathers from it as these
feathers were easy to shape/trim.
The last thing I had to add was this weird, rounded crown-shaped thing near the end of the wand. I actually shaped this with a piece of cardstock that I cut after I drew a shape. I don't have a printer at home (well, I do, but it doesn't work very well) so I just had to eyeball this =_=...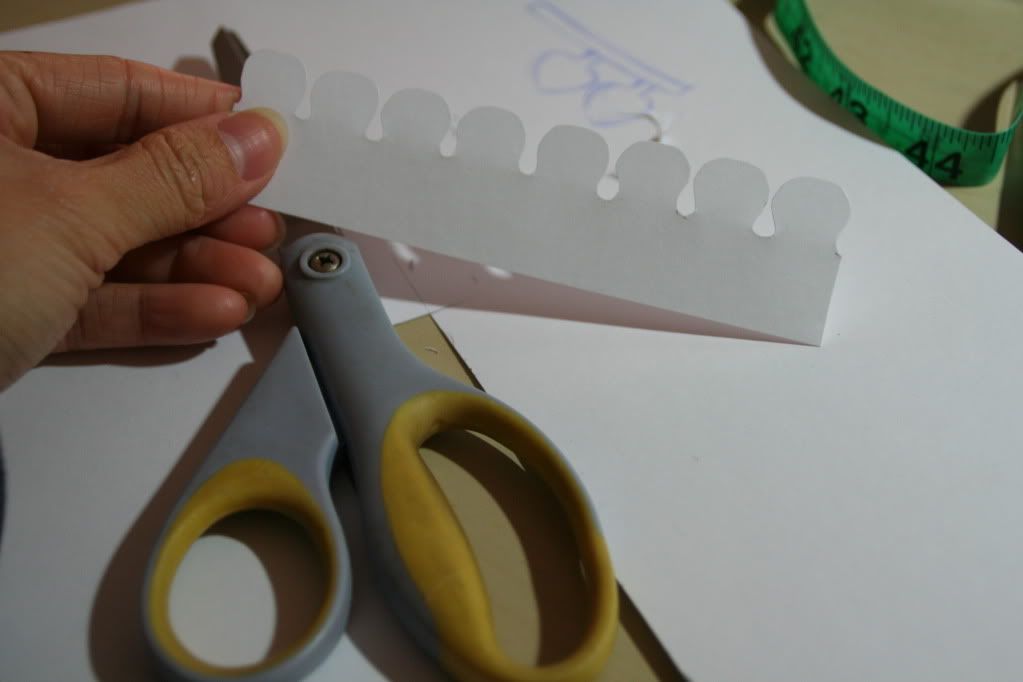 Tacky glued to the wand. The little balls were sculpted from DAS clay and glued as well.
These will be painted white.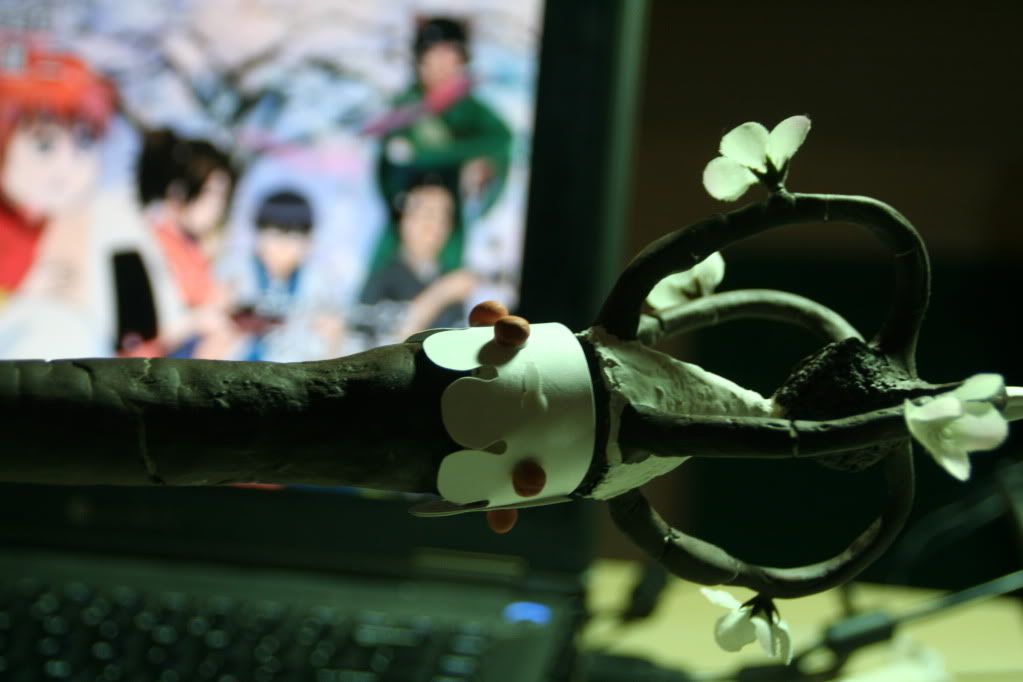 (I'll make you breakfast in bed if you can guess the anime in the background)
To finish the wand I use Montana spray paint in clear. I used Montana paints for everything I have spray painted on this project, and I like that you can change the tip depending on what kind of lines you want--can be more precise or if you don't give a fuck you can just use a regular cap.