Sorry for the lack of updates on this costume but it wasn't very difficult so I didn't take too many photos, heh. I actually have to make 2 of these outfits before
Anime Expo
so I quickly finished this (quickly? More like... procrastinated for 3 months and then finished it in 2 days, heh...) and took a couple photos of some techniques I wanted to share with you guys. Yeah, all 3 of you that read this blog...
So based on the last post I had started a bit of the top and the skirt. I finished the skirt hem with
fusible hem tape
. You can buy it in a roll and it's super cheap, probably around $3 for 10 yards. If I wanted to be super tidy I could have blindstitched but this isn't a couture skirt, haha. This is a quick, clean and easy way to finish your edges if you really do not want any seam lines to show.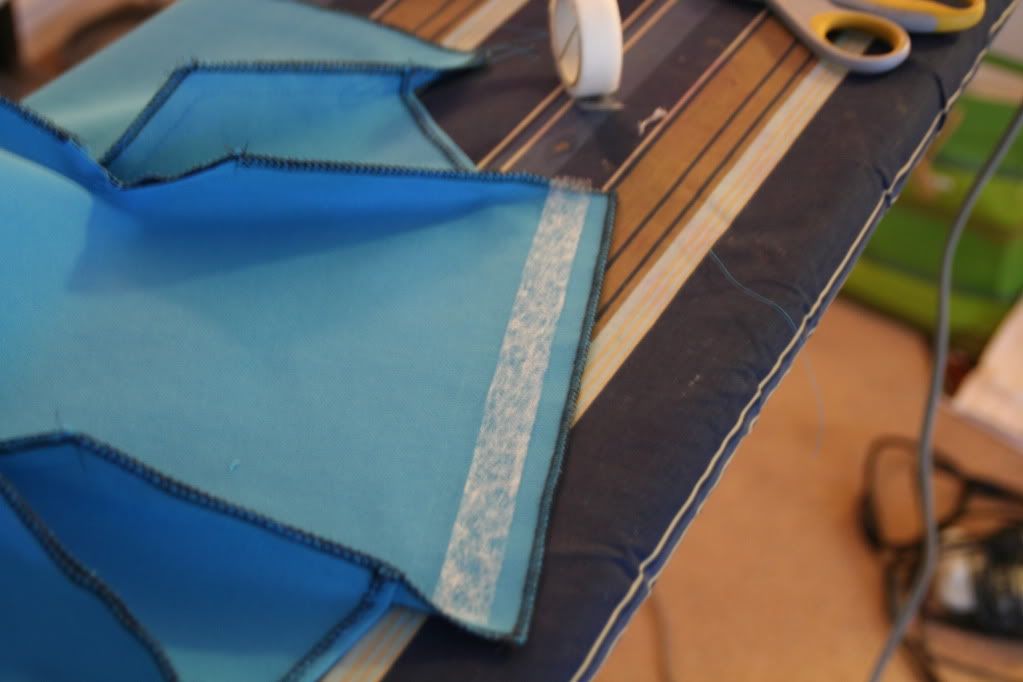 I also added belt loops, of course!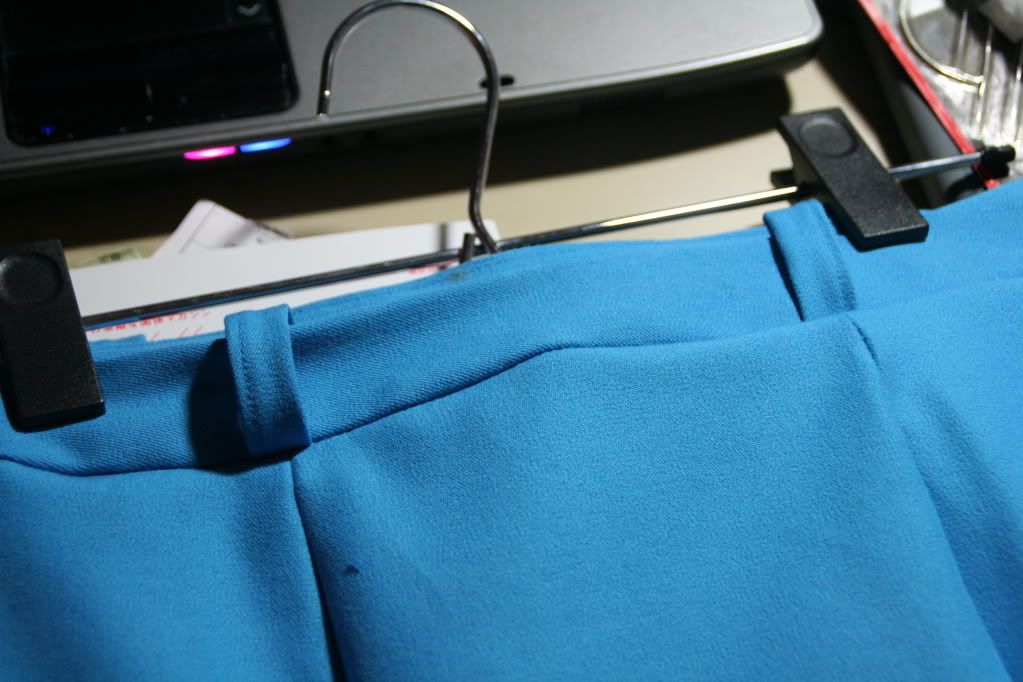 Skirt was finished with a 9" zipper and 2 pairs of hooks and eyes.

The top was cut from a kona cotton (lightweight) and the collar material was the same as the skirt. I made it a bit loose-fitting so I could tuck the shirt into the skirt and let it blouson over, that's how the characters seem to wear the uniform.

The insert was made from another shade of blue in a lighter weight polyester fabric with white satin ribbon sewn across the top edge. This was finished off with a deep red double-faced satin ribbon that I looped around the collar. The emblem was painted with Jacquard fabric paint because I did not have time to embroider it :(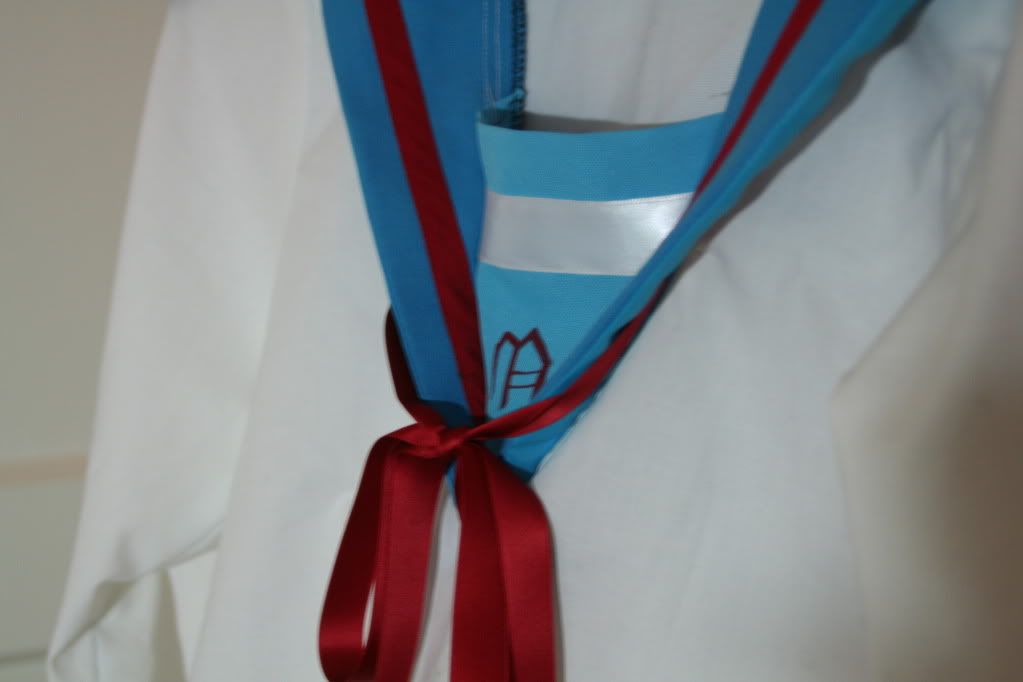 Finally, Haruhi is the president of the SOS Brigade so she OBVIOUSLY HAS TO FLAUNT THAT. Painted with regular acrylic paint, uses snaps to open/close.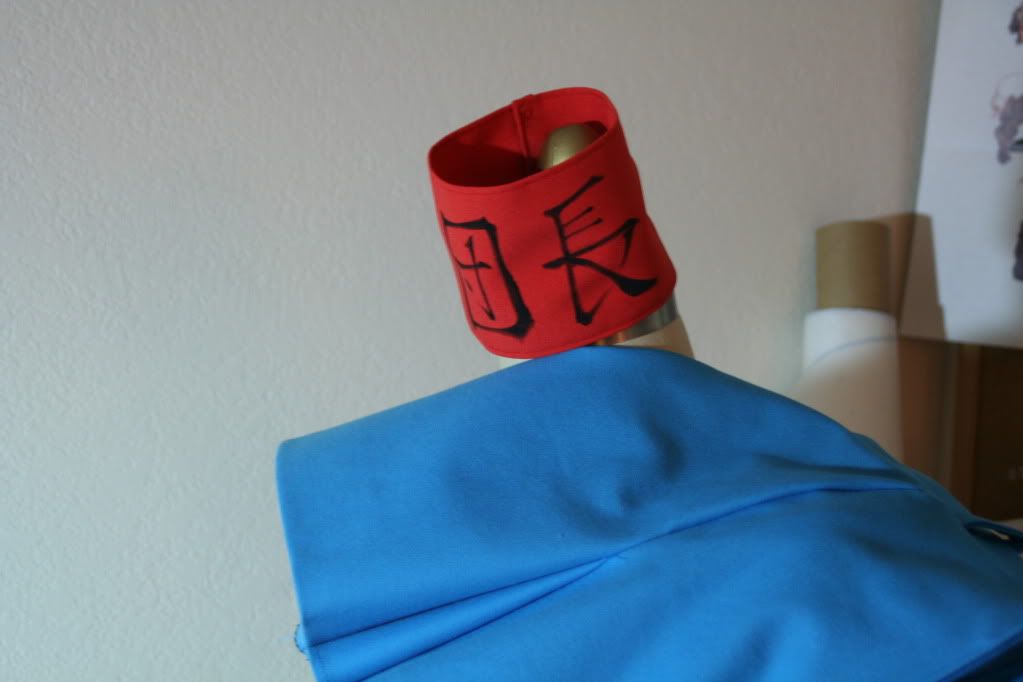 I will be wearing Haruhi on Friday at the convention, alongside a Tsuruya, Yuki and Kyon, so come say hi! I will be bringing a video camera as well :D
Yeah, I know, I need to clean my room. I'll clean it after I finish my cosplays, yeah?