I would normally not bother writing about my pattern pieces, but I thought this would help some of you understand what it's like to start completely from scratch.
The Dead Master
outfit is not super difficult, but I did have a few things to consider while drafting the pattern.
These are my "blocks"--basically, my templates. I drafted them in college, and I am lucky I am pretty much the same size as I was (otherwise I would have to make NEW blocks... ugh). I use these as the basis for every pattern I draft. Some people buy patterns and modify them. I am too lazy to do that. Also I feel like I'd be wasting my education if I still had to go out and buy patterns :\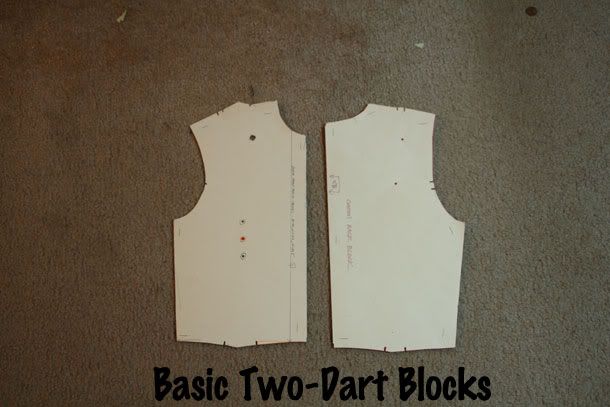 Basic 2-dart bodice (I don't use this one often. This is the very, very basic bodice that
I made the one-dart bodice from and the contour front from).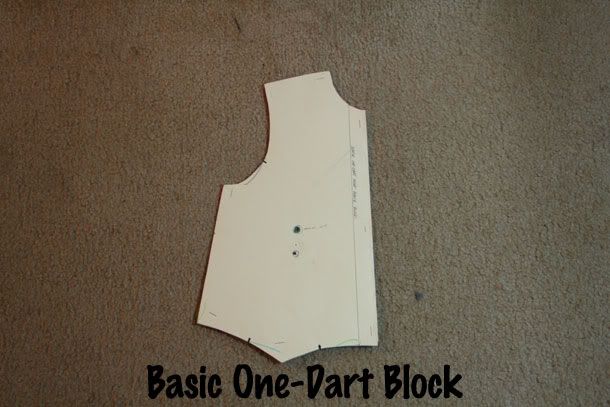 This is the one-dart bodice (I don't use this one that often).
Contour front (I always use this one. It's for making more fitted items).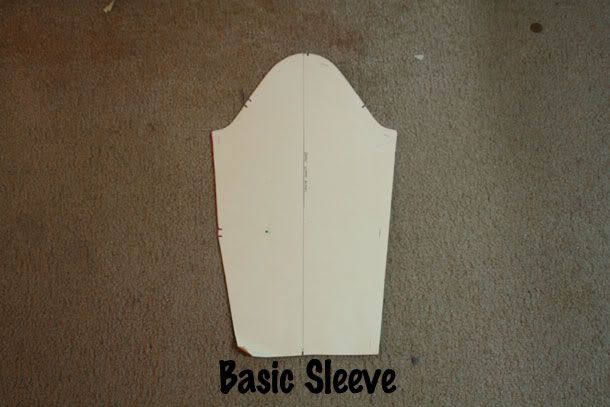 Basic sleeve (I don't always use this. Sometimes I just measure my arm and
draft the pattern from there, depending on what the design is)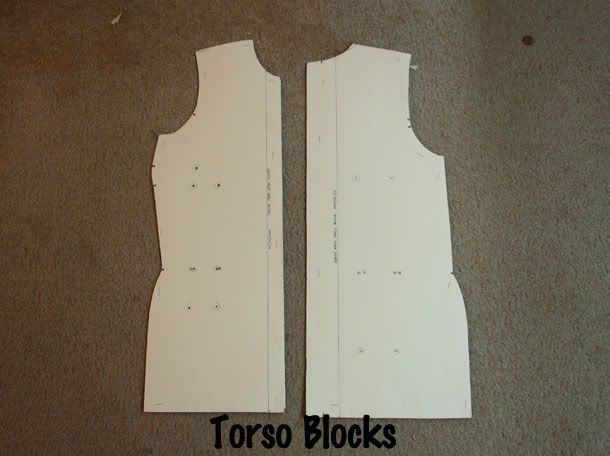 Torso front (I use this for longer dresses or jackets). Torso back piece.
Skirt front (I don't use this one that often either). Skirt back piece.
These pieces will make up the dress/tunic portion. When drafting patterns it's important to remember how you're going to cut the fabric--along the grainline or along the bias (diagonal)? All my thinking/planning is done at this first stage. I also have to consider the fabric when I'm drafting my patterns.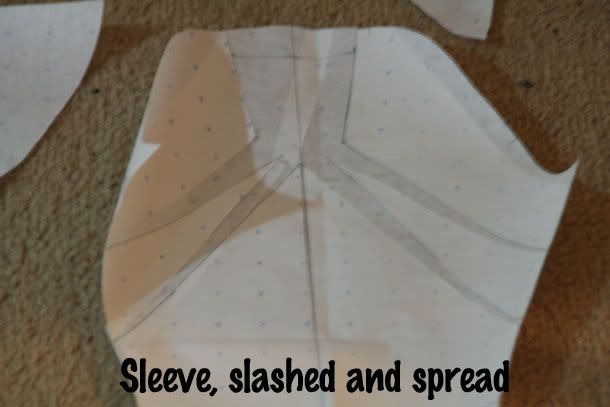 These pieces will form the capri pant. You can kind of see how they fit
together a little more easily than the top.
I have to take into consideration if I will be lining the dress (I won't be)--that's another set of patterns. I have to consider what type of hem finishings I will use, what type of closures I am using.... all my brainstorming occurs at this first stage, which seems the most boring but is the most important.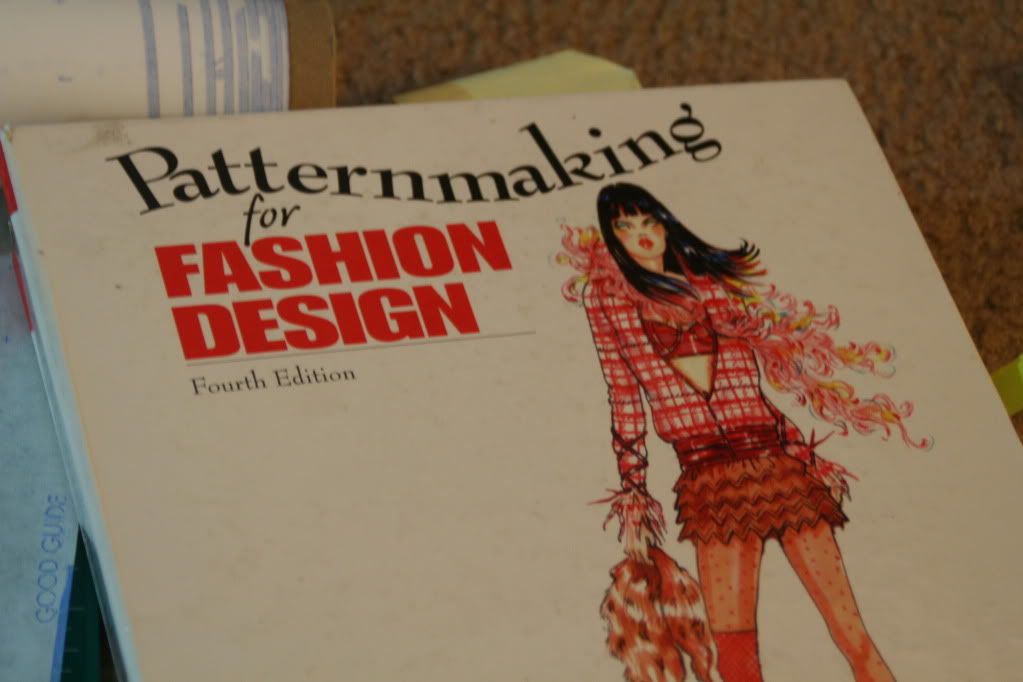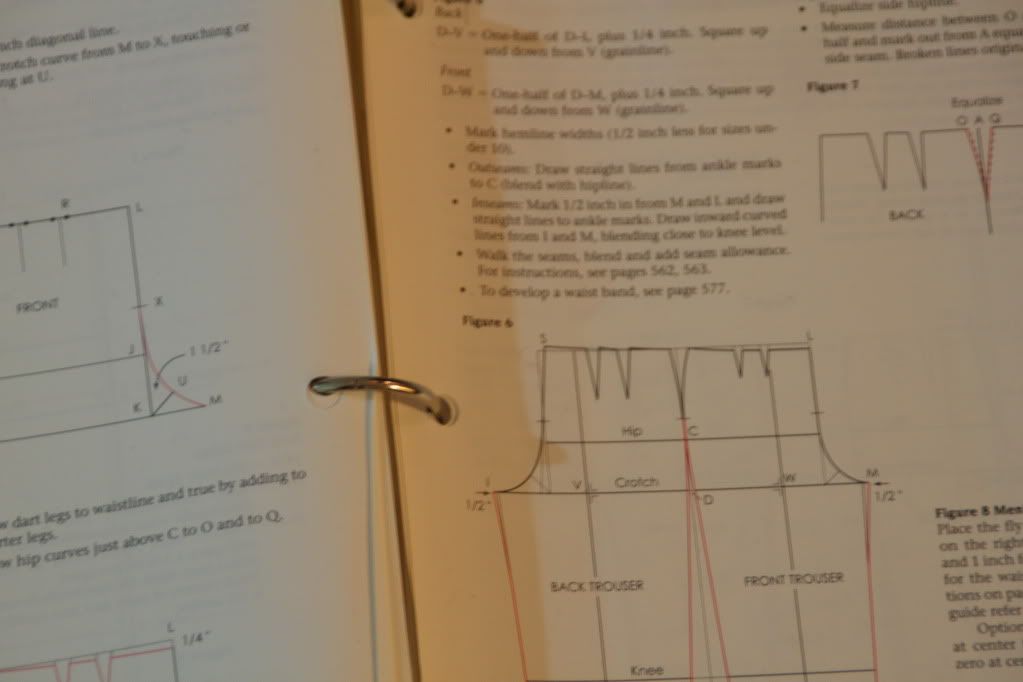 For starters you can buy a pattern-making book off
Amazon
. I use this one I got while in school. Obviously it can't teach you how to make everything but with practice and creativity you can make anything. For my
Zephie
costume this book could not help me at all.
After I draft the patterns I make a first sample using muslin or a stretch fabric in the same weight/elasticity of my fabric. This way I don't waste the actual fabric if my pattern is not good and I have to redo it.