Here's a quick post on the bodice piece of this costume. I used an interlock knit for the 2 side panels, stiffened with tricot interfacing and a facing fabric. I sandwiched the piping between both layers, and that is how I got the border.
The center front piece is a stretch twill that is similar to the ribbed detail in the illustration / game rendering. I had to add push-up bra pads underneath since I don't have a nice rack like Zephie does. Sad. But hey! I get to practice sewing bra pads into a garment :D The bust piece has the leather stitched into it and glued into place. If I'm going to keep working with leather in the future I think I will have to invest in a leather sewing machine, because even as I was using a leather sewing needle, the stitches skipped a little and were uneven, even though you can't really see them.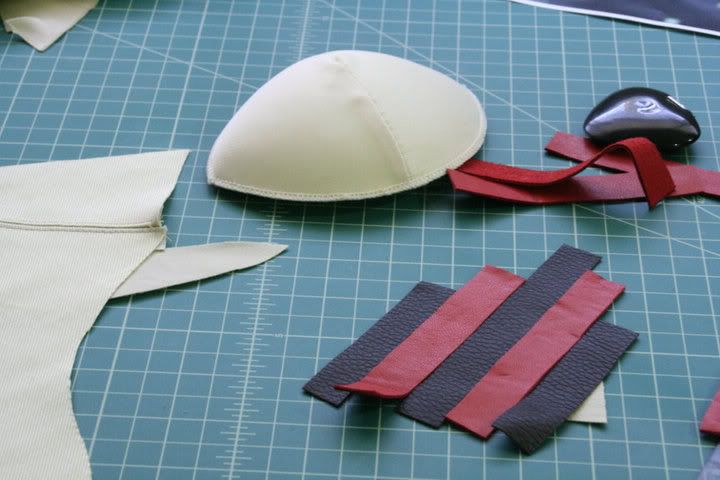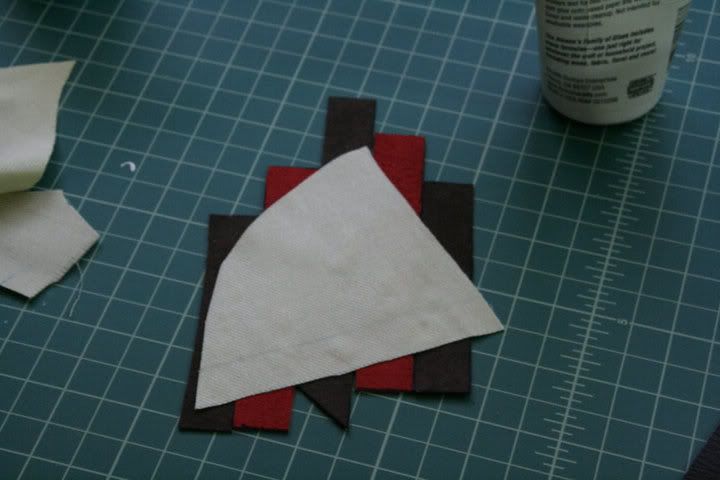 Again, all the details along the side panel were painted by hand using Jacquard paint.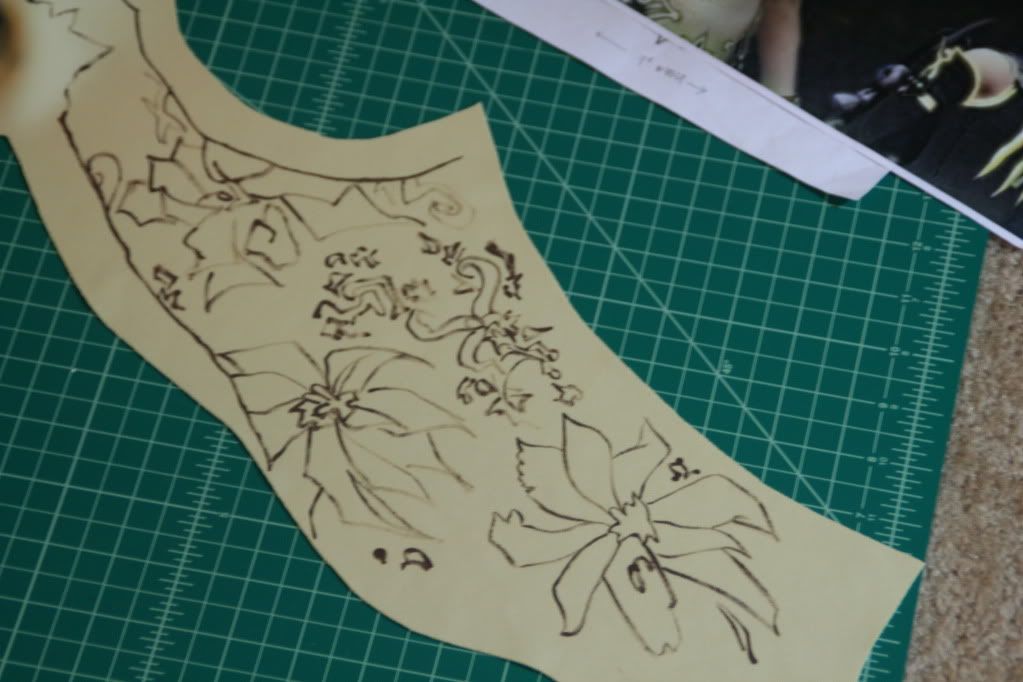 Details were lightly painted in brown first, filled in with white, then retraced in brown.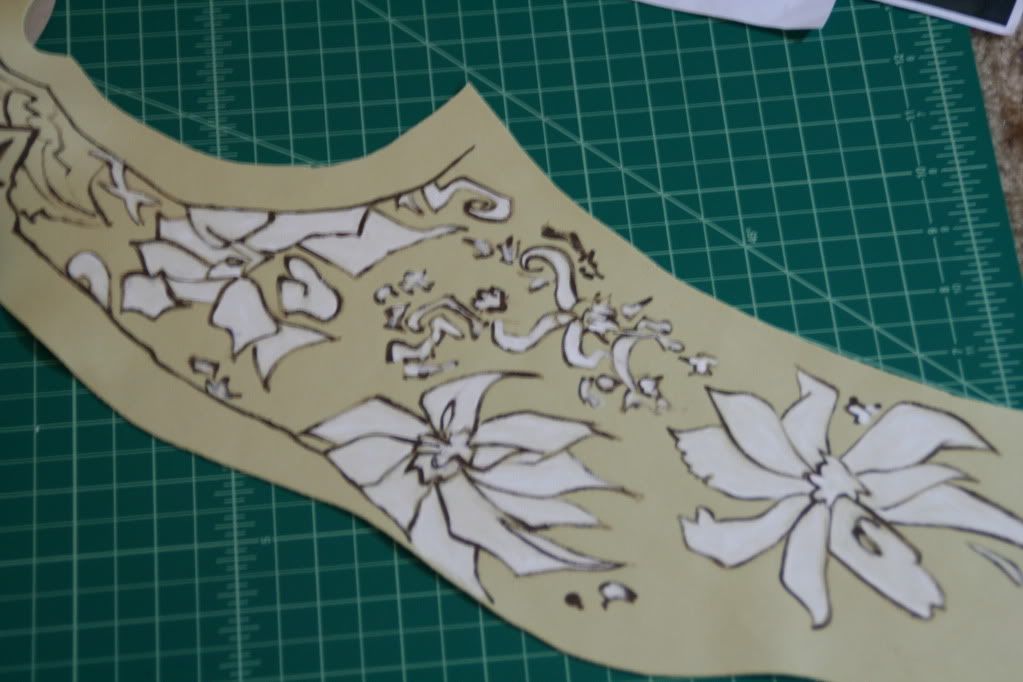 The dress is only half-lined where necessary. I didn't want it to be bulky so I did not want to line the body at all. I used an invisible zipper along the side.
The little spades were cut from leather and hand-stitched to this panel, which was also painted.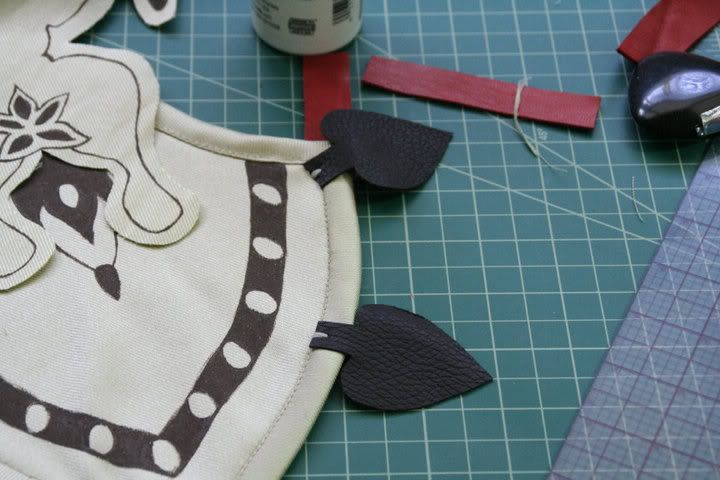 Most of the details in the front were painted.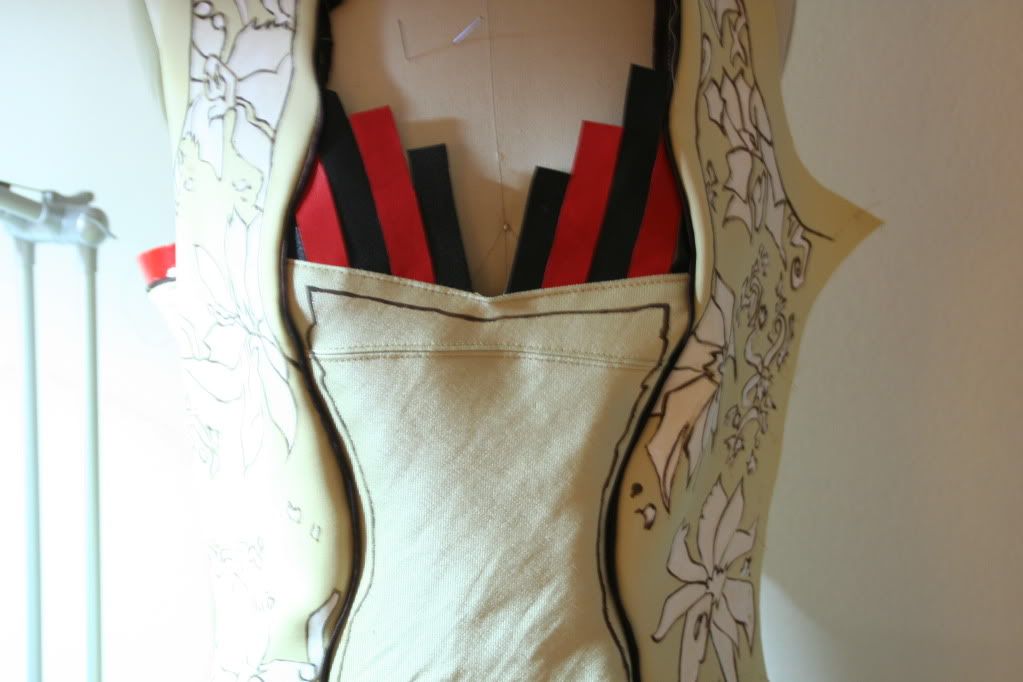 When cutting thinner sheets/pieces of leather, make sure you use a SHARP pair of scissors. And if you have some type of straight or long, curved edge, use a
rotary cutter
to keep a smooth line. This is why most of my pieces are always laid on this gridded cutting mat, most of my pieces I'm cutting with a rotary cutter. I bought a rotary cutter for $8 at an art supply store.