Continuing on with the costume, here is the "belt" piece. It's not a belt actually as it doesn't wrap around the body, but it does hold the rest of the accessories.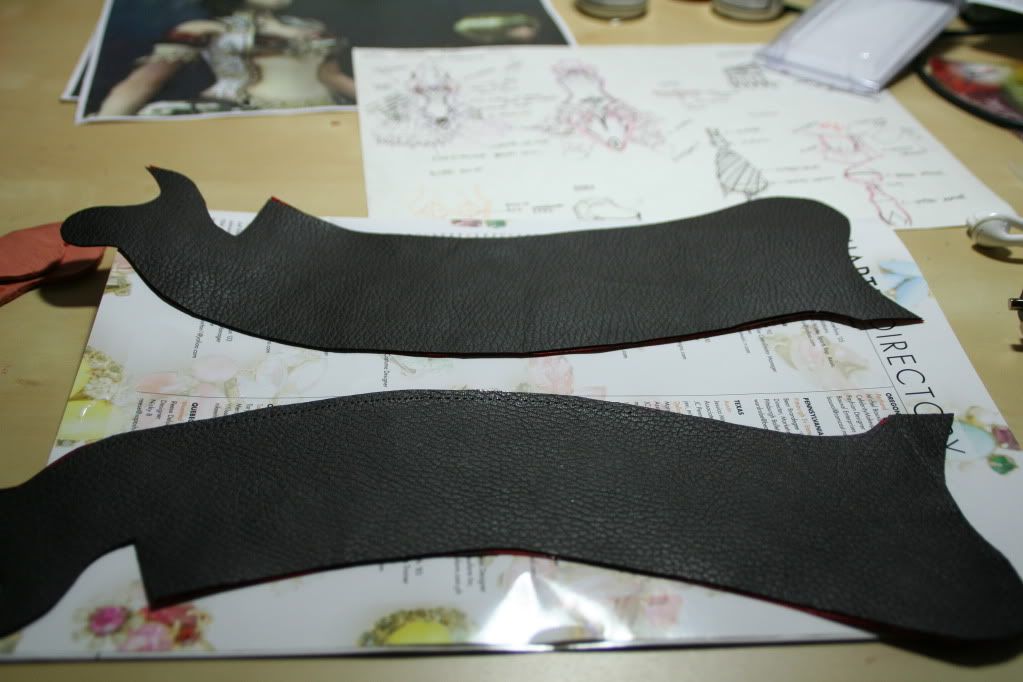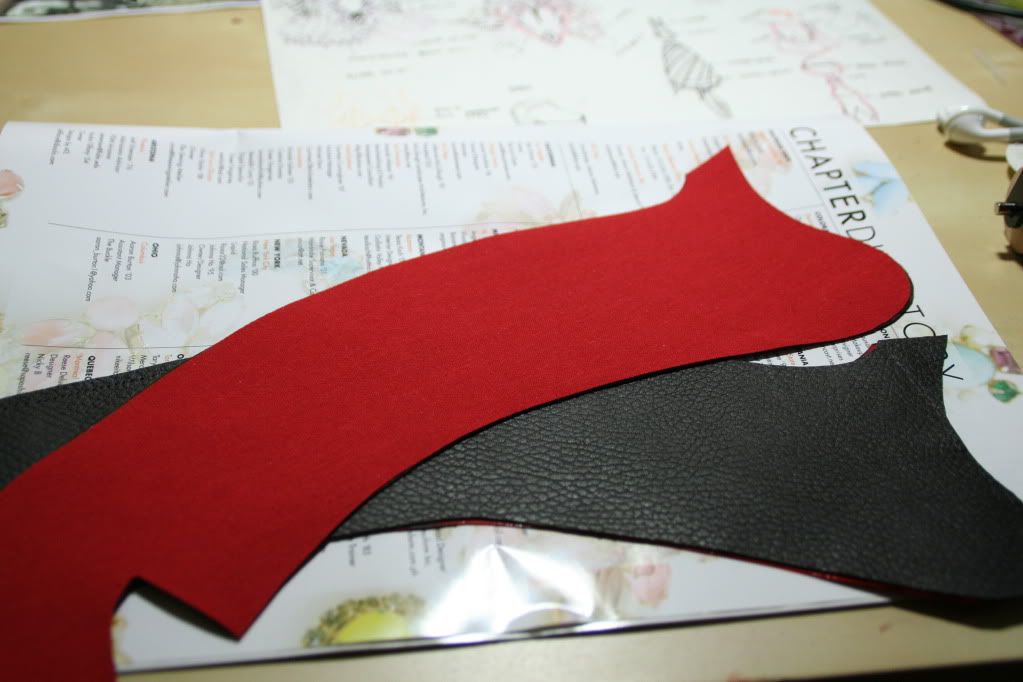 Backed with vinyl, glued first then stitched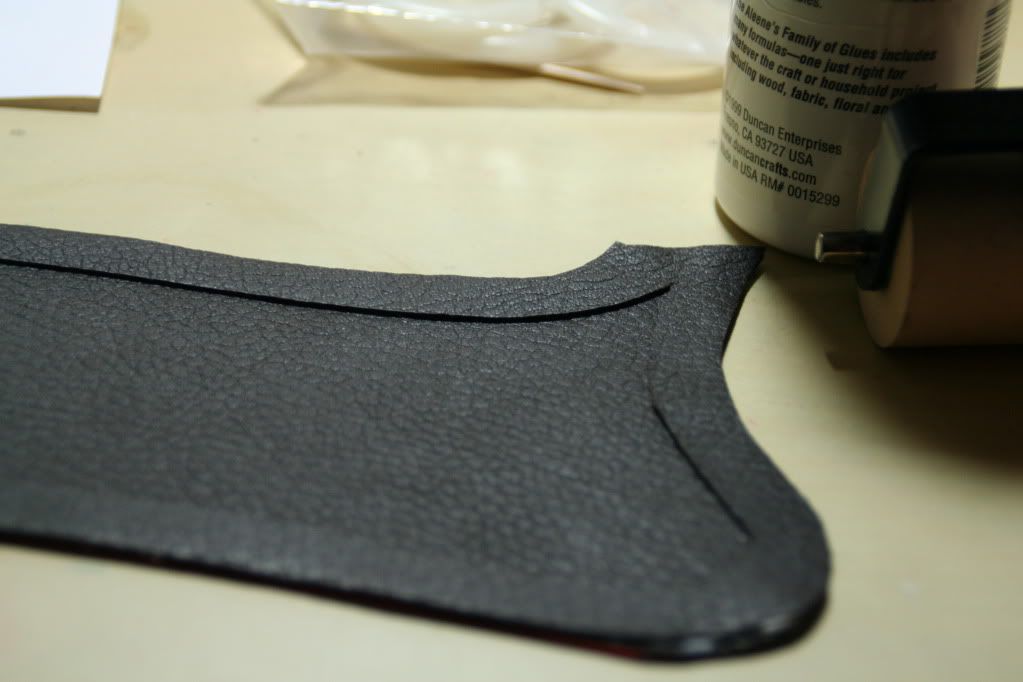 Raised border also cut then glued.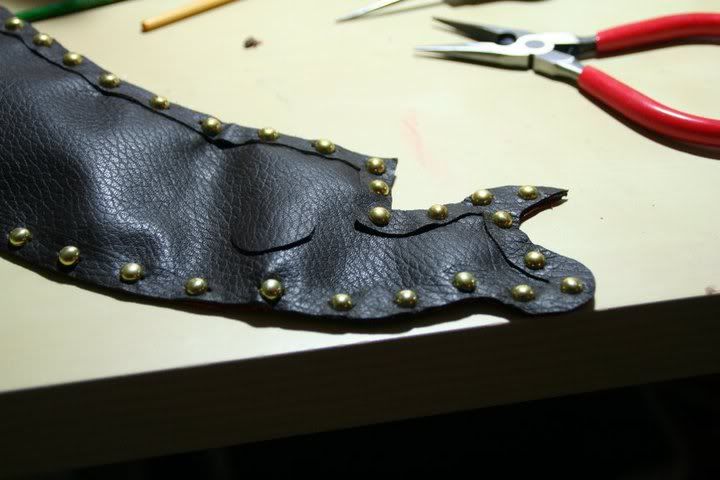 I cut the pieces from leather and stitched a vinyl backing (after I secured the pieces with glue), then studded to my heart's delight.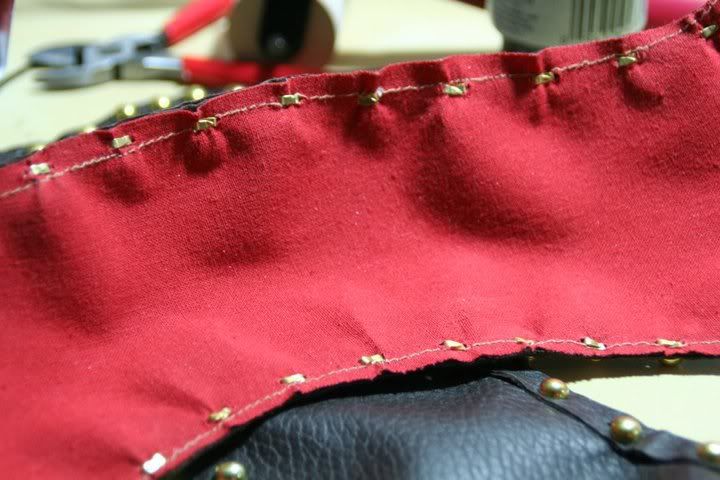 The finished "red cone"--I glued the leather strips one by one, then trimmed at the top. The bottom was leather trim with paint. For the fringe, I first stitched a small bit of trim, glued it to a toothpick and let dry overnight. The toothpick with fringe was then inserted with glue into the bottom.