I'll just be honest. I ignored all the
Black Rock Shooter
hype. Until I watched the OVA, and while people had mixed feelings about it, I really enjoyed the OVA. I thought it was a great depiction of the friendship and jealousy between teen girls. Of course I would have liked it if the "alternate reality" had been explained a bit better but... oh well.
I expect many more people to cosplay as B*RS for the upcoming conventions, and I've already seen some
Dead Masters
, but scythe and skull together, this would be a great costume for Halloween, and I already found friends to cosplay as Black Rock Shooter for conventions next year--awesome.
The costume for Dead Master is actually pretty easy, the most difficult part will be the 7-1/2' scythe and spinal cord horns. Both of these have to very lightweight and somewhat sturdy. The scythe will have to disassemble so I can transport it easily. This would give me a good opportunity to work with materials I had only researched about but not actually done myself--like casting and using
WonderFlex
.
All images via
Good Smile Co.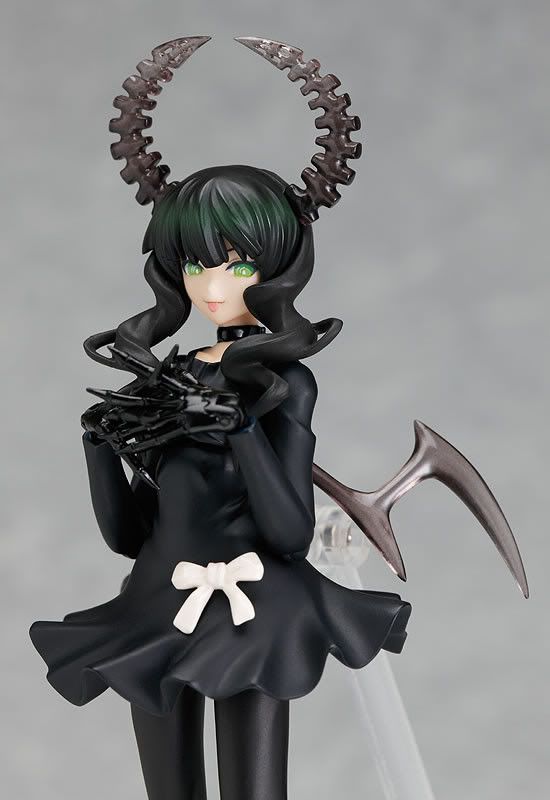 Her hair has a dark green glimmer which... may render impossible to find a wig for,
so I'll have to dye a wig.. yikes.
I broke down the costume below...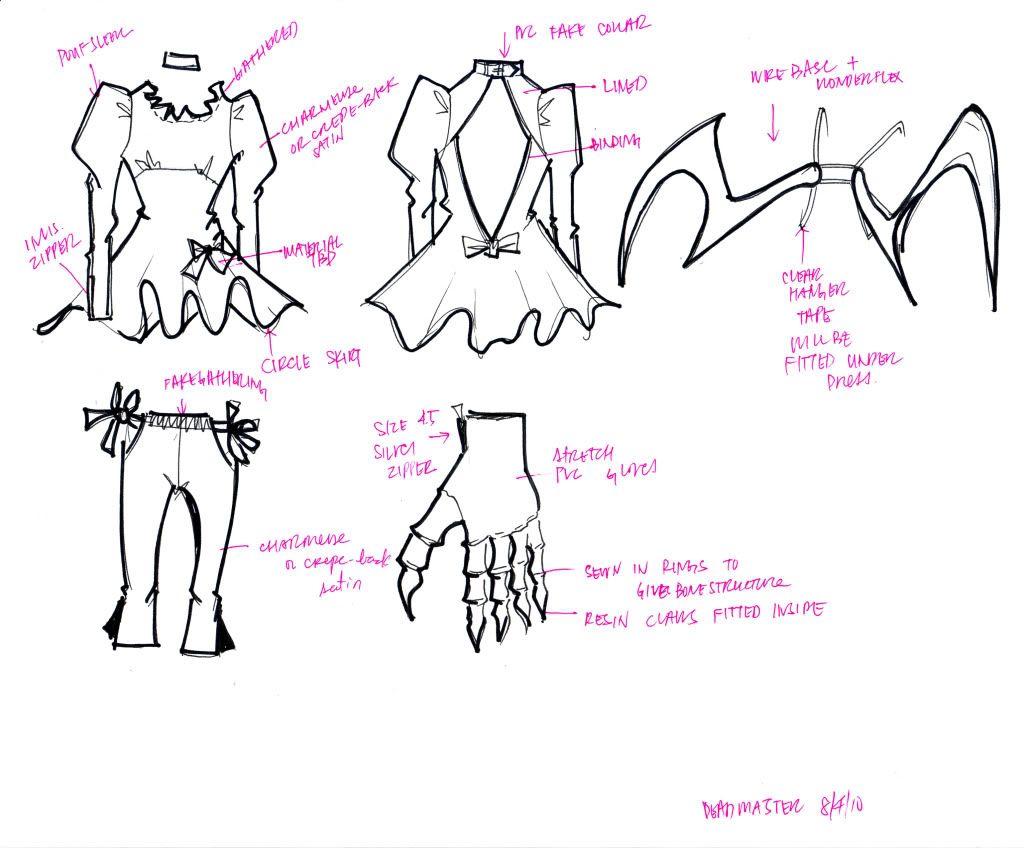 I always do a flat sketch of sorts with my seam lines so I have a mental record of how to draft the pattern, and some notes on materials I need to buy for the costume.
This illustrates my attempt to gather all my materials in the beginning, but I always end up changing something or realizing something else works a little better, so I have to keep my options open and not remain stubborn on using a certain item/material for each part.