I wish I wasn't rushing through this costume like I am. But I did not plan out my schedule efficiently this year and spent too much time on
Xianghua
.
Anyway, with about 15 days left for me to finish this costume, I will have to do the best I can within my time limit!!
So here are the armbands. They are supposed to be one of the easiest parts of this costume, but as you can see from all the pieces below, they're actually quite complicated. I studied the screenshots from the game for a while and finally figured out how to make them functional.
If these are your screenshots, let me know so I can credit you.
I don't know where I got these, it was way too long ago! Sorry!

The leather I bought was too thin, and because of that I lost out on some of the detail I wanted to incorporate--if it was thicker I would have been able to crease it, and it would probably be a more accurate reflection of what a sturdy leather armband would be.
I bought a few different types of materials when I went to pick up the contrasting red leather (I really wanted patent leather but I could not find it anywhere!) and ended up using the matte red leather as the contrast. I had bought a vinyl as well, with a stiff backing, as an alternate option, but decided to use this as a backing for my flimsy leather.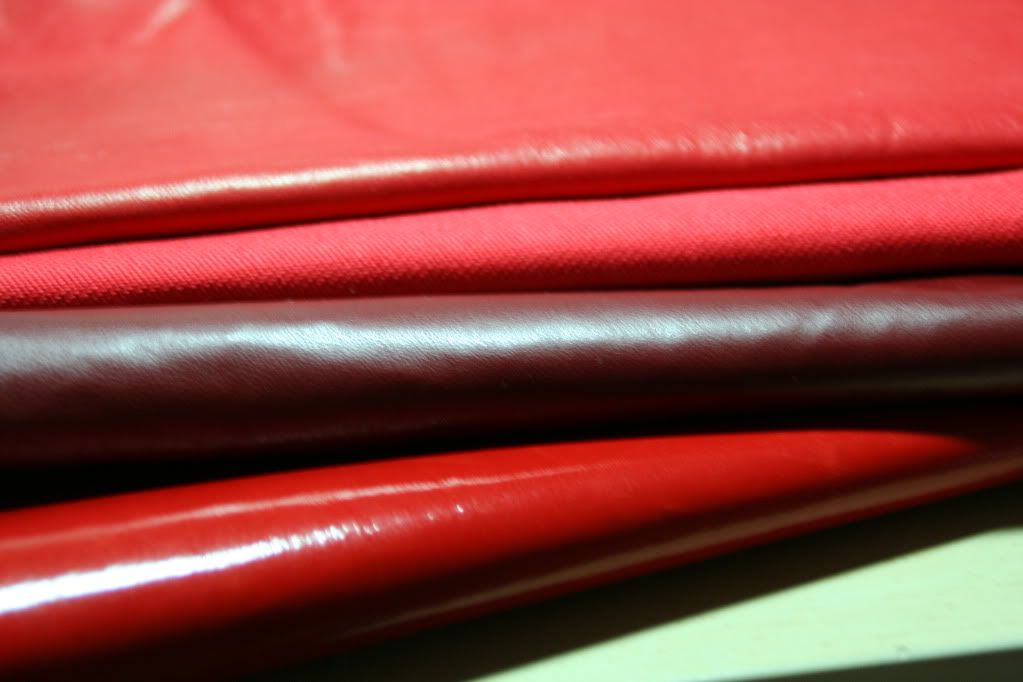 Top to bottom: Real leather, canvas, faux leather, vinyl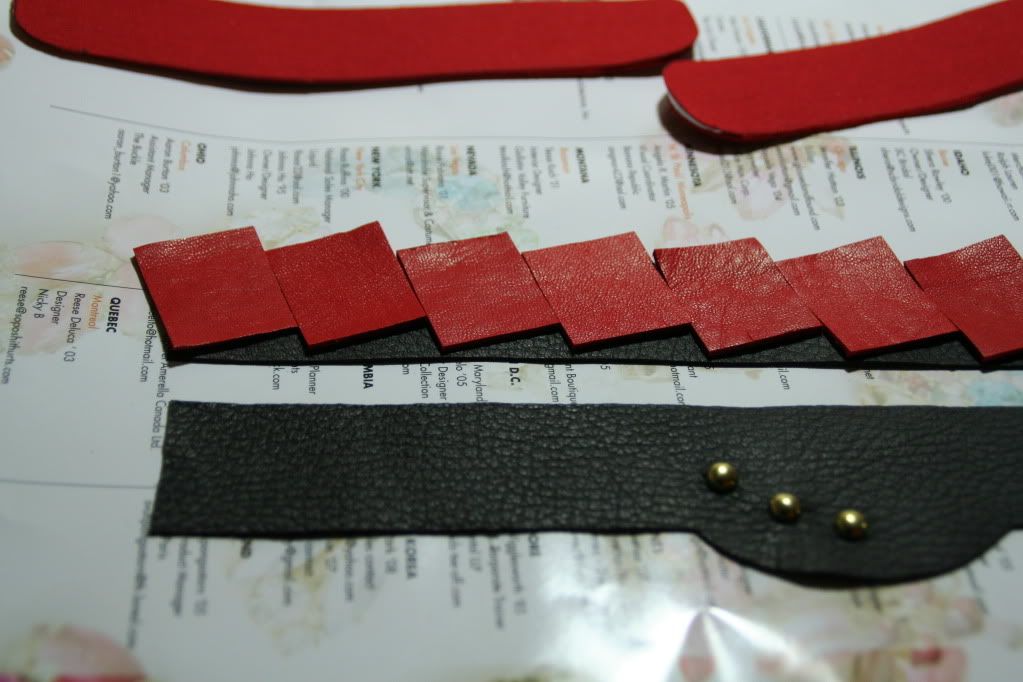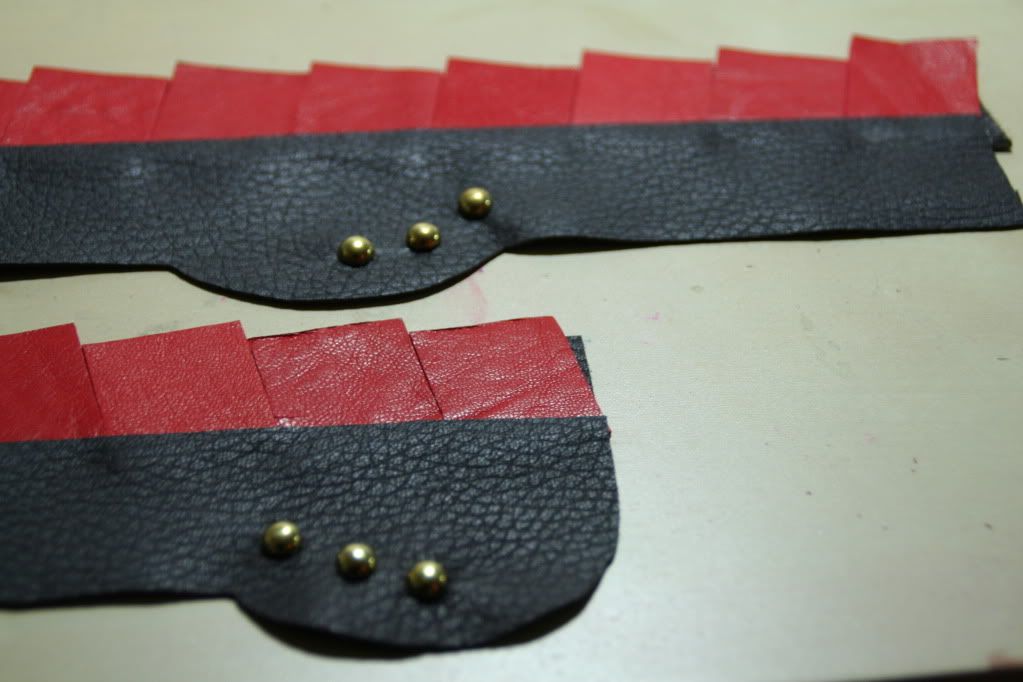 Everything was first glued into place then sewn on a regular machine with a
size 16 leather sewing needle
. I had some problems sewing the leather (wouldn't move under the foot), but after a bit of online research,
wax paper
solved this issue. By sandwiching the leather between pieces of wax paper, I could easily sew and tear off the paper. I don't have too much experience sewing leather so my stitches were not as clean as they should have been... well, practice makes perfect!
I stuck one more piece of vinyl as backing (shown below), and laid all my leather pieces to press flat underneath some hardcover books and binders.
I still have to add snaps and a "buckle", but I'm going to San Francisco tonight so I won't be able to work on my costume until Monday! :(!
Also, thanks to everyone for your support on my
everydaygaga website
. It is hilarious that people actually think I wear that costume everyday.