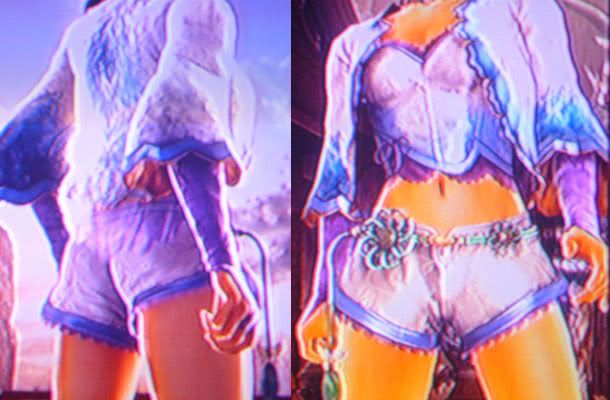 If I were a martial arts/sword-master, short shorts wouldn't be my ... ideal choice of clothing to allow for ease of movement. Anyhow, let's hope I don't really do any type of martial art in these.
Naturally, an elasticized waistband would be the easiest way to construct these shorts, but the shorts appear extremely fitted. They're also outrageously short, so I debated where exactly to put my closure, and what type of closure to use. I finally settled on an
invisible zipper
along the center back.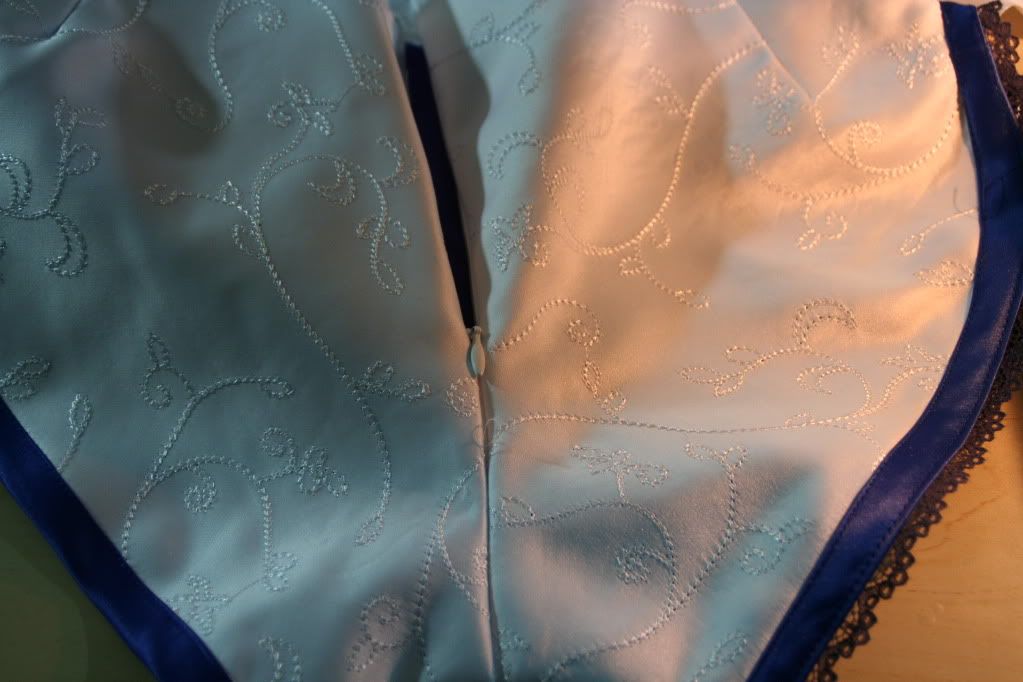 Trust me. This is OK. I squatted, did some lunges in them and nothing happened.
I used 2 types of bias binding for this: the fabric itself and the
same blue I used for the bustier.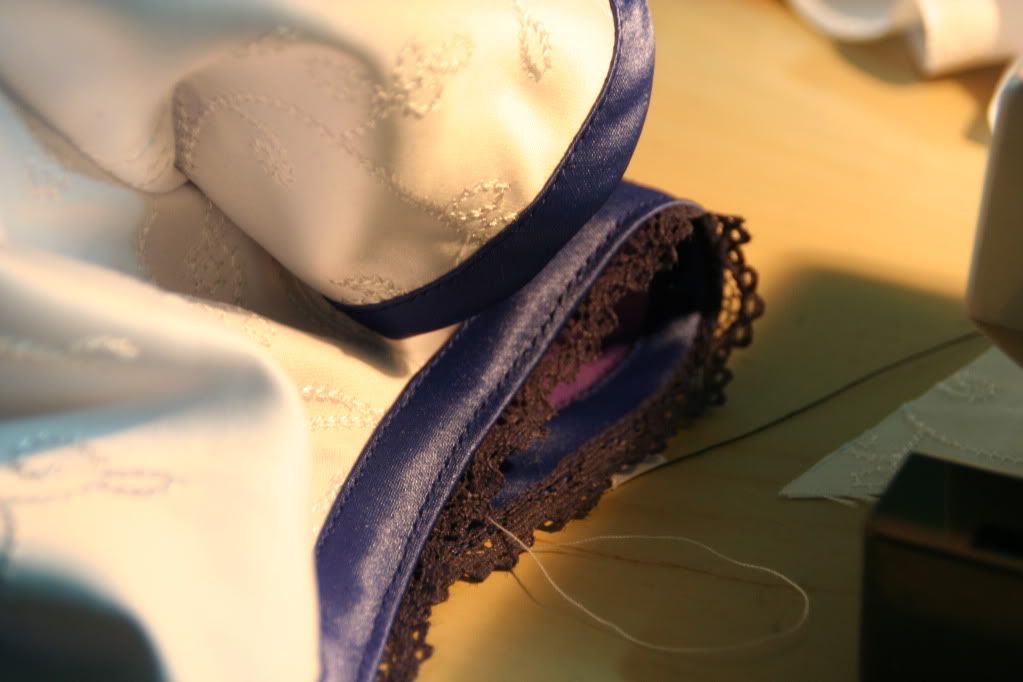 Yeah...
that lace
again...
Here is the shape.... it's basically a super fancy diaper?!