I can't put my finger on the number of hours I already spent on this jacket.... most notably, these scalloped edges are making me quiver on the edge of my sanity.
As mentioned in my previous jacket post, I used
Aleene's No Fray glue to finish the edges.

Attaching the lining and outside pieces along the center front were another problem to tackle... I couldn't very well sew them together, and I really did not want to use glue. For some reason I thought there might exist a "double-sided" fusible/interfacing, so I randomly googled (I'm aware that "googled" hasn't officially been integrated into the official American dictionary yet) this term, and sure enough, it DOES exist. Its primary use is for applique, and its alternate name is "
Wonder Under
". I used this to bond my fabrics together.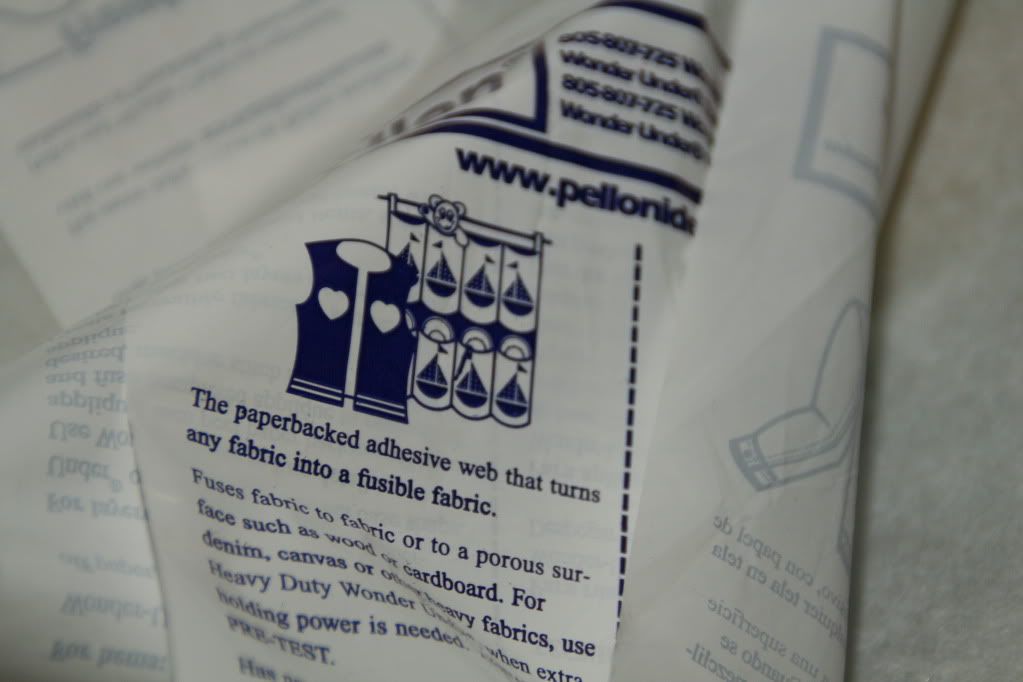 The edges were too fine for me to bind off, so I actually just painted the edges with the same acrylic paint I used for my sword and choker...
the purple paint is the

Jacquard Lumiere fabric paint.