During my high school years, I wasn't the "emo kid", the "goth kid", the "nerd", the "cheerleader".... I was just like every other Asian at my school: good grades, involvement in sports, active participant in club activities. However, there weren't many Asians in my school that were interested in Japanese rock music or Gothic/Lolita culture. The few of us that WERE piqued by this culture eventually went all our separate ways, and I somehow ended up working in fashion, leaving that "culture" behind. Then I started watching anime again, and a Ticketmaster email roped me back in, as one of my favorite artists would be returning to LA on a world tour.
Miyavi
, as a young boy, dreamed of being a professional soccer player, but had a serious foot injury that kept him on the bench for the rest of his life. As he could no longer play soccer competitively, he took up the guitar... which, now, doesn't seem to be so bad after all.
Miyavi's origins were in visual kei, a type of Japanese rock that involves a lot of make-up, outrageous hair and ensembles (think 80's hair bands with more make-up). He was the guitarist for the band
Due le quartz
, who were very popular in the indie circuit and were thisclose to touring in the US. But most indie Jrock bands separate after one or two "mini-albums", and Miyavi went solo in 2002 shortly after the bands' breakup.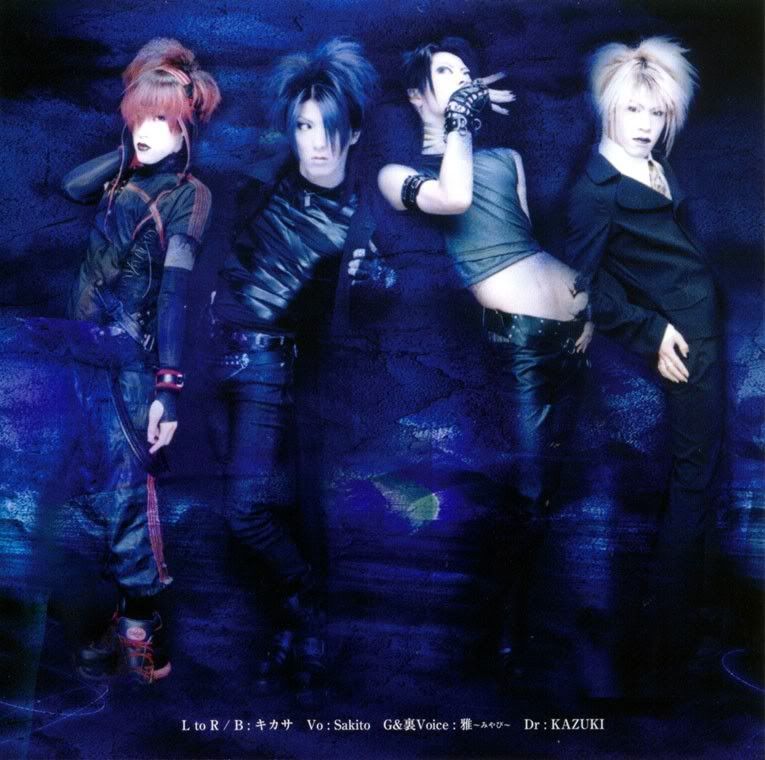 I don't know where this image is from (sorry!)
L-R:

Kikasa

(bass),

Sakito

(vocals),

Miyabi

(guitar),

Kazuki

(drums)
His solo debut was highly anticipated, as fans (like me) simply saw him as a pretty guitarist, slightly uncertain of his skill as a musician. I don't believe his debut album helped to confirm his abilities, but it was different from what other indie artists were producing, and of course, with his good looks, he garnered more and more (mostly female) fans. His first solo tour piqued a lot of interest as well though, as he recorded all the instruments himself on the album, and there was no mention of a traveling band.
One of his first singles, "
Girls, be ambitious
". I'm not crazy about it, but it did pretty well on the indie charts.
An updated version of the song, featuring the
KAVKI BOYZ!
I much prefer this variation of the song.
POP is dead
Senor Senora Senorita
It was his 5th album, "
Miyaviuta ~dokuso~
", an all-acoustic album--just him and his guitar, that finally won me over 100%. My favorite songs from him are from this album.... (see below)

The intro track on ~dokuso~


A version of "Kimi ni funky monkey vibration" performed with TYKO;
one of my favorite tracks from his acoustic album.
On his next album, "
This iz the Japanese Kabuki Rock
" he collaborated with the
KAVKI BOYZ
, and again, changed his sound. It was funky but it was still Miyavi. I caught him on tour after the release of this album, at the Avalon in LA (my video is below). The KAVKI BOYZ performed with him,
TYKO
providing the beatbox,
Tap SARO
bringing tap-dancing skills, both giving a very unique rhythm and sound to what could have just been a very ordinary rock concert.
Though he's left the visual kei scene, he's kept some of it with him, as his style continues to evolve through his career....

He went on a little hiatus it seems, after that tour, and in the middle of 2009 he got married and had a daughter. This was totally unexpected as most of us Miyavi fangirls were praying that he was gay. I mean, look at him, isn't he pretty? On occasion I check the Japanese music charts, various J-music websites, and it didn't seem like he was producing music anymore....
Until I got that email today from
Ticketmaster
.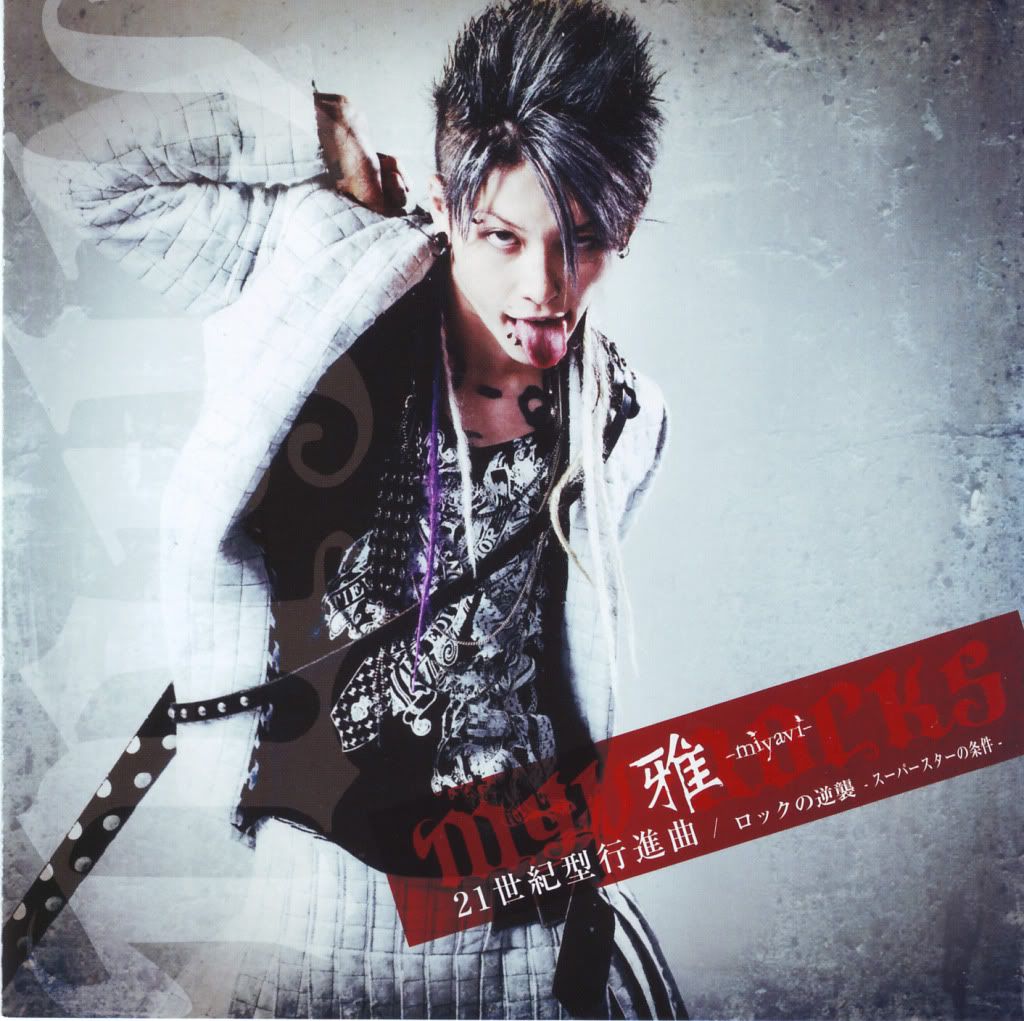 Scanned from "

21sekigata koushinkyoku

"

Scanned from "
This iz the Japanese Kabuki Rock
"
This is such great news for me, as he is one of the best musicians around today, though many people don't know of him. From reading his blog and seeing a few of his tweets, I could tell that he genuinely cares about his fans, much like another huge talent today,
Lady GaGa
. I think it's unfortunate that other superstars aren't more grateful and humble to their fans (I won't point out any in particular), and this only makes Miyavi a better artist.
Hopefully, this insanely talented 28-year-old decides to stick around for a long, long time, because not enough of the world has been exposed to his talent yet.
His latest single, "
SURVIVE
"