I am finally back from my brief vacation in New York and San Francisco, and although I did miss sitting my lazy ass in front of a computer everyday, it was nice to explore areas outside of Los Angeles again, especially in New York, where I got to experience WINTER.
While in New York, I ended up going to the
Barneys Warehouse Sale
with
Deanne of Dream Sequins
, and though it was the last day of the sale, I was super fortunate to score something that has been on my list for a while--gold Givenchy cowboy boots. I don't know if anybody even remembers this boots, but they were from the
Spring 2009 Resort collection.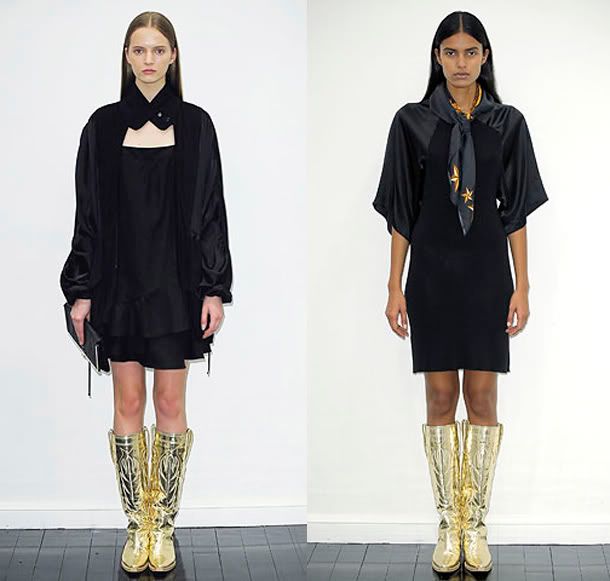 Worn with

Helmut Lang

blazer,

Zara

sleeveless shirt, vintage hat,

H&M

leggings

I have to admit they are a little gawdy, very costume-y, and unfortunately none of my costumes this year include a gold Cowboy boot. Walking around in these boots in San Francisco, my friend rolled her eyes as every other person stared at my boots and asked where I got them. For a while I felt like I was a superhero who forgot to take off my boots as I headed off to run my errands for the day--like a superhero in a really flashy getup.
L-R:

The Flash

, rocking yellow boots, image via

collider.com

,


Wonder Woman

, in her shiny red boots, image via

allmovieposters.com
Sailor Moon

(center) and

Sailor Mercury

(left of center) in color-coordinated boots
image via

zianet.com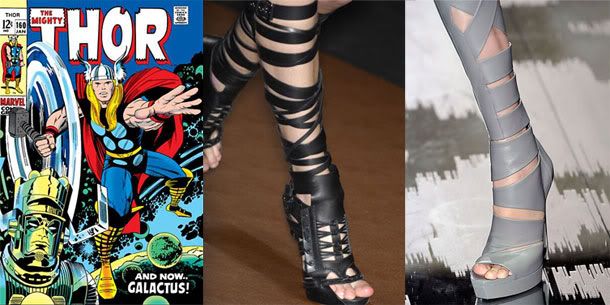 L-R:

Thor

, image via

forbiddenplanet.co.uk

,


Givenchy

RTW Fall 2007,

Gucci

RTW Spring 2010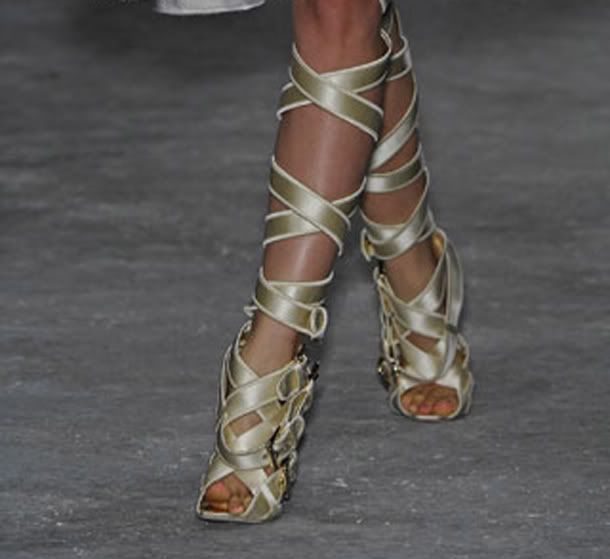 Givenchy

Haute Couture Spring 2008
(all runway images via

style.com

)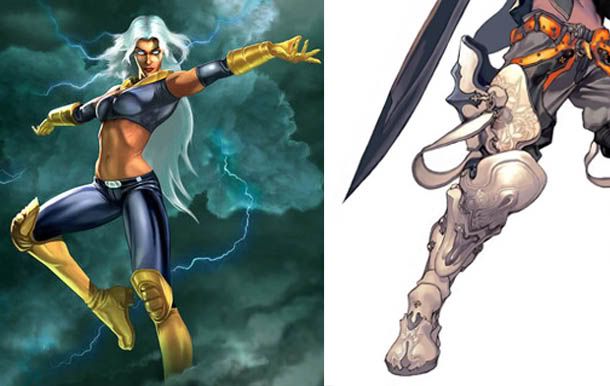 L-R:

Storm

(new), image via

desktopnexus.com

,
intricately carved white boots from Magna Carta 2


Speaking of superheroes and fashion, who can forget that
May 2008 Vogue
shoot w/
Coco Rocha
in
custom Superhero-inspired getups? Here's one by
Rick Owens
, inspired by
Batman
...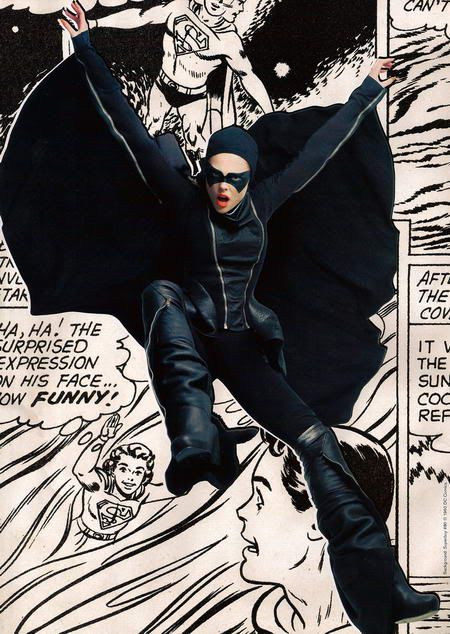 And also, when it comes to "gold", I can't help but think of that hilarious

Monex

skit
from SNL with the ever-so-hilarious

Kristen Wiig

... now if only the video existed on the internet...