Before I could assemble the entire jacket, I had to paint the back detail across the entire center back.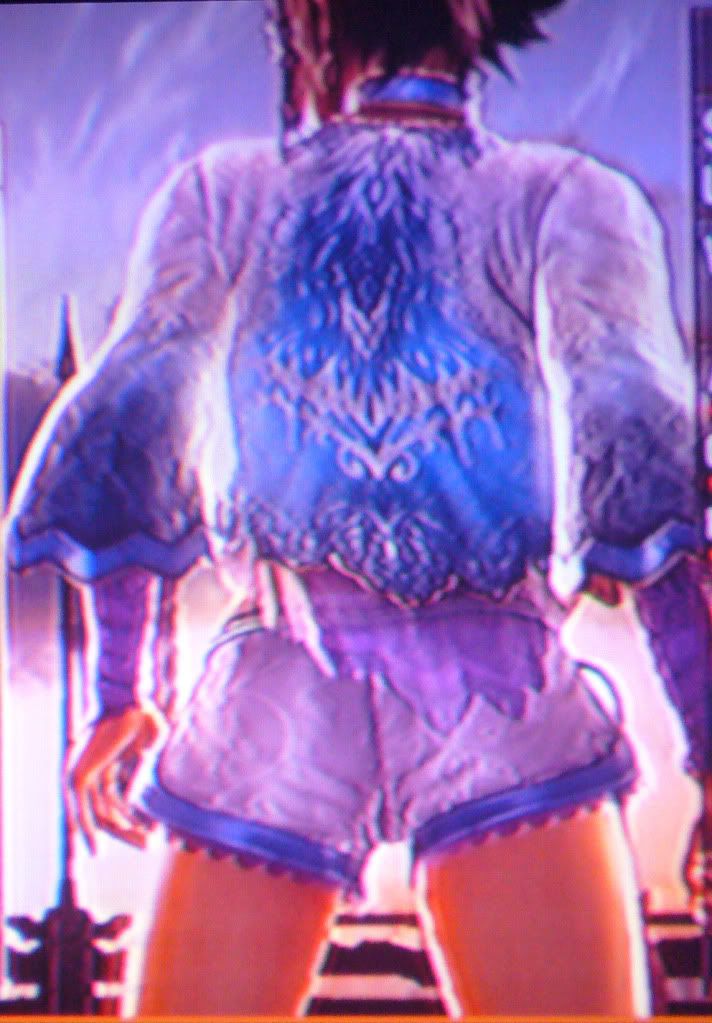 Yes, I did take this photo while on

Character Creation

mode, with my digital camera...
Ideally, I would embroider it, but that would be way too expensive. I would still have to sketch out the art as well.
The most economical way for me to replicate this effect was to use fabric paint. Fabric paint is notorious for being puffy, stiff and uncontrollable, but luckily for us who need to create elaborate designs on fabric without using a screen or embroidery machine, we have
Jacquard fabric paints
.
These aren't specifically for fabric. You can use them on wood or plastic (it's a type of acrylic paint), but from my previous experiences, Jacquard works the best for me on fabric.
I bought the
Lumiere
paints this time, since they add an extra sheen to the surface. I bought only a few colors...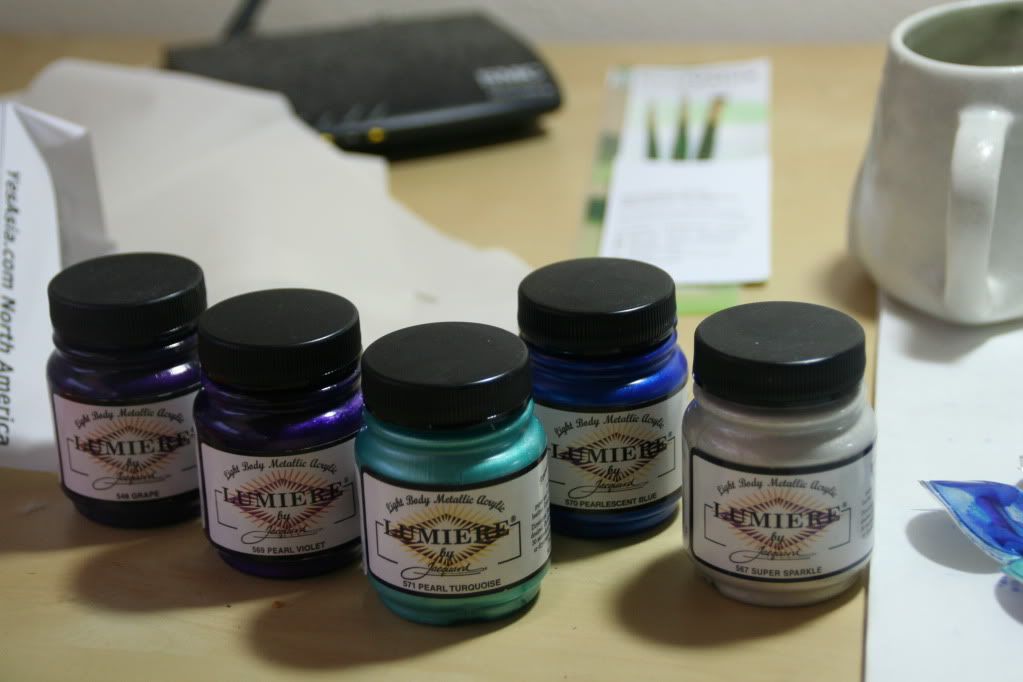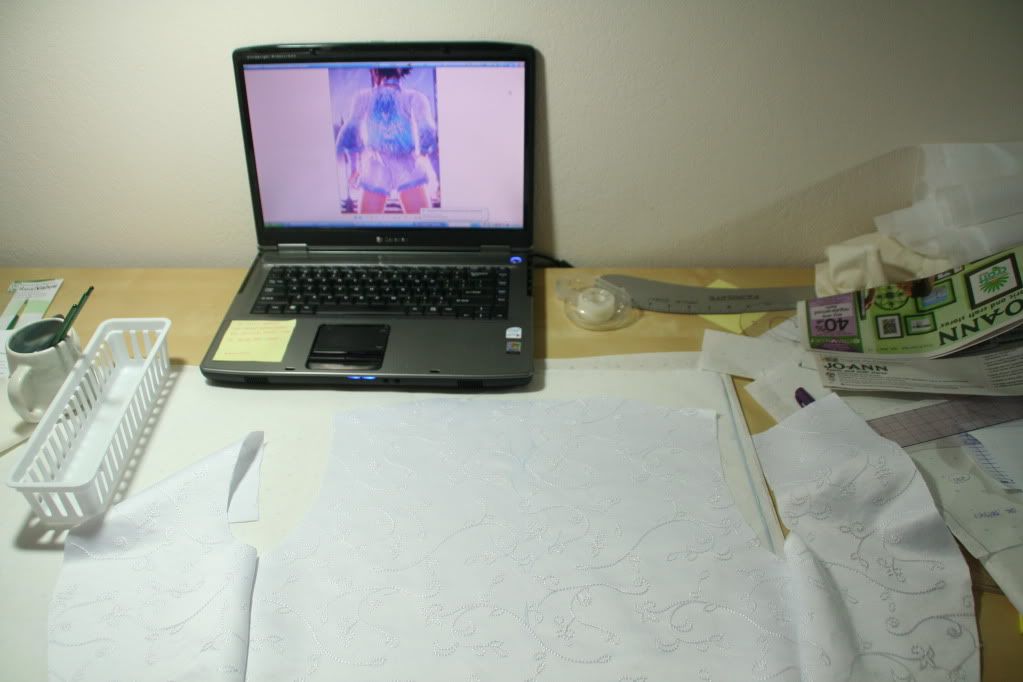 Work space
I tested out the opacity of the paint on a swatch of the fabric I would be painting on. I realized I could not dilute the paint with water on this particular type of fabric as the color bled a little.
I also wanted to minimize the amount of "guidelines" I marked onto the fabric, so I only made a few minor markings with my chalk to help me find the center and points I felt were important. I just eyed the rest of the design, and modified it as I went along.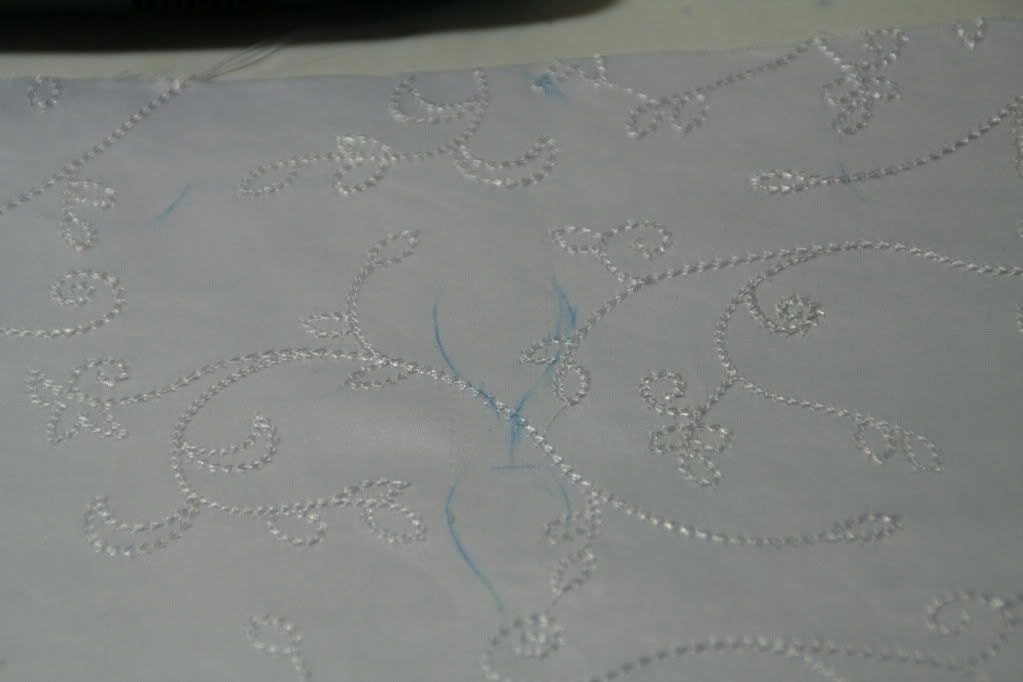 This process was important to me as a cosplayer because when I want to replicate something 2D, it is my own interpretation... I'm free to use any fabrics and materials I feel are suitable to become this character. That is why no one cosplayer is the same (unless you bought your costume)--even if you're a beginner and you realize polyester may not be the best material to use for those summer conventions, that's how we all learn!
Going back to the painting, I feel as though I need something else to make the design stand out more--to be a bit more flashy....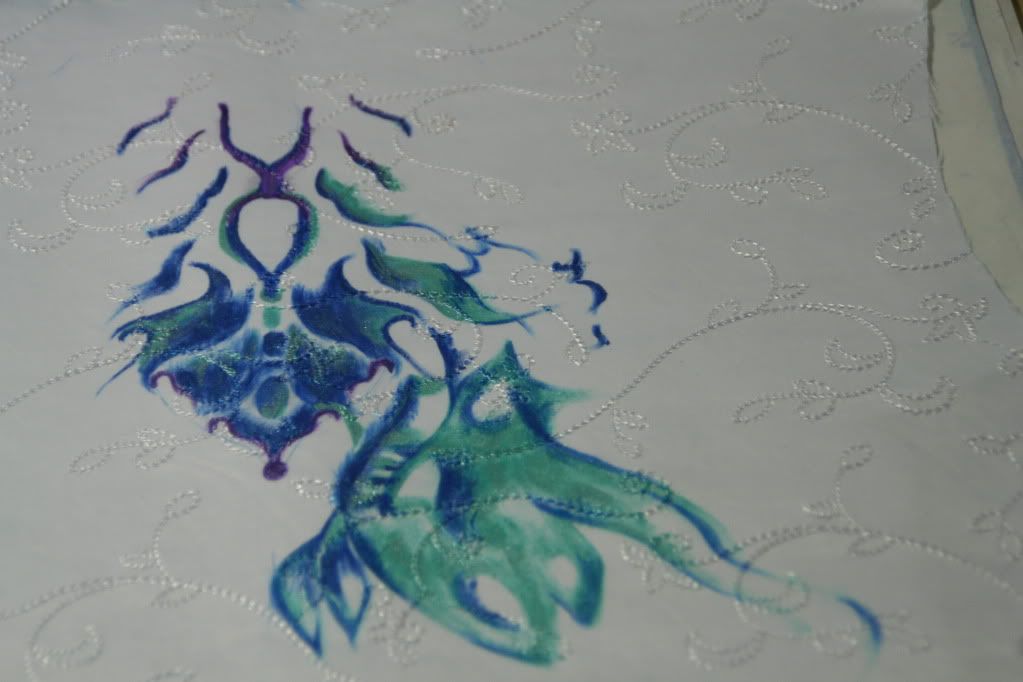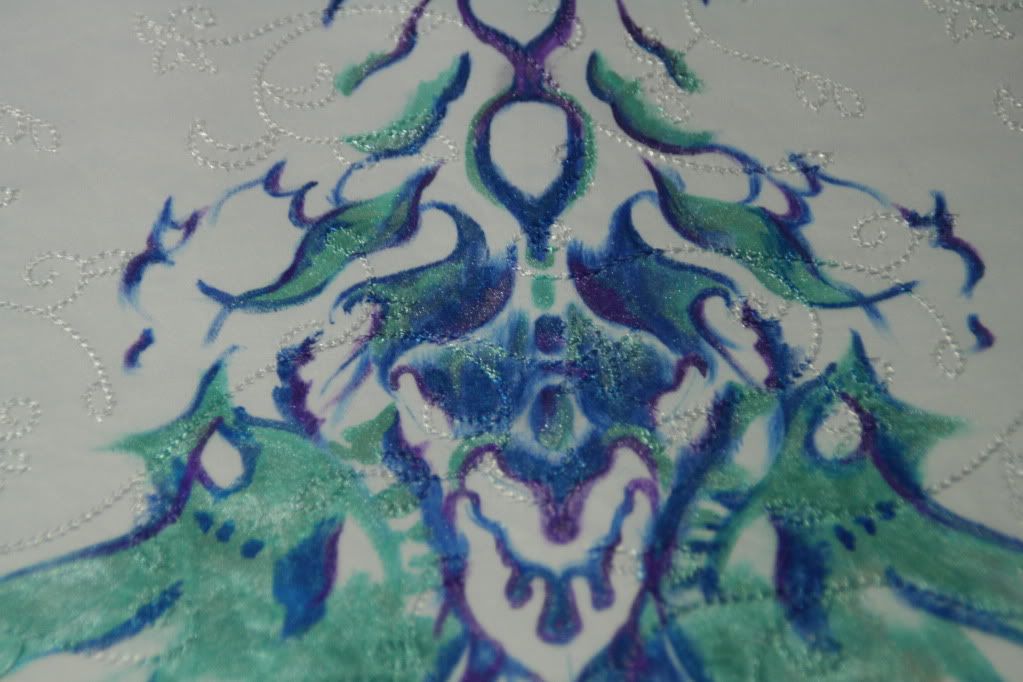 oh my gosh you guys, symmetry is a bitch
(not completed yet)