The past few musicians I've showcased ranged from rock to electronica, with
OLIVIA
being the only one with a tinge of pop-rock history (
Shiina Ringo
is popular, but I don't feel her music really has a pop sound...).
I actually listen to a lot of pop music, mostly
Japanese
or
Korean
(I grew up on Japanese pop), and one notable band comes to mind when it comes to Japanese pop-rock:
THE BRILLIANT GREEN
. They were the leading pop-rock band consisting of 2 men and 1 female vocalist. The other popular band at the time was
Do As Infinity
, also comprising of 2 men and 1 female vocalist. I was a much bigger fan of
D-A-I
as a teen, as I liked
Tomiko
Van(the vocalist)'s deeper voice, and the band's edgier rock sound.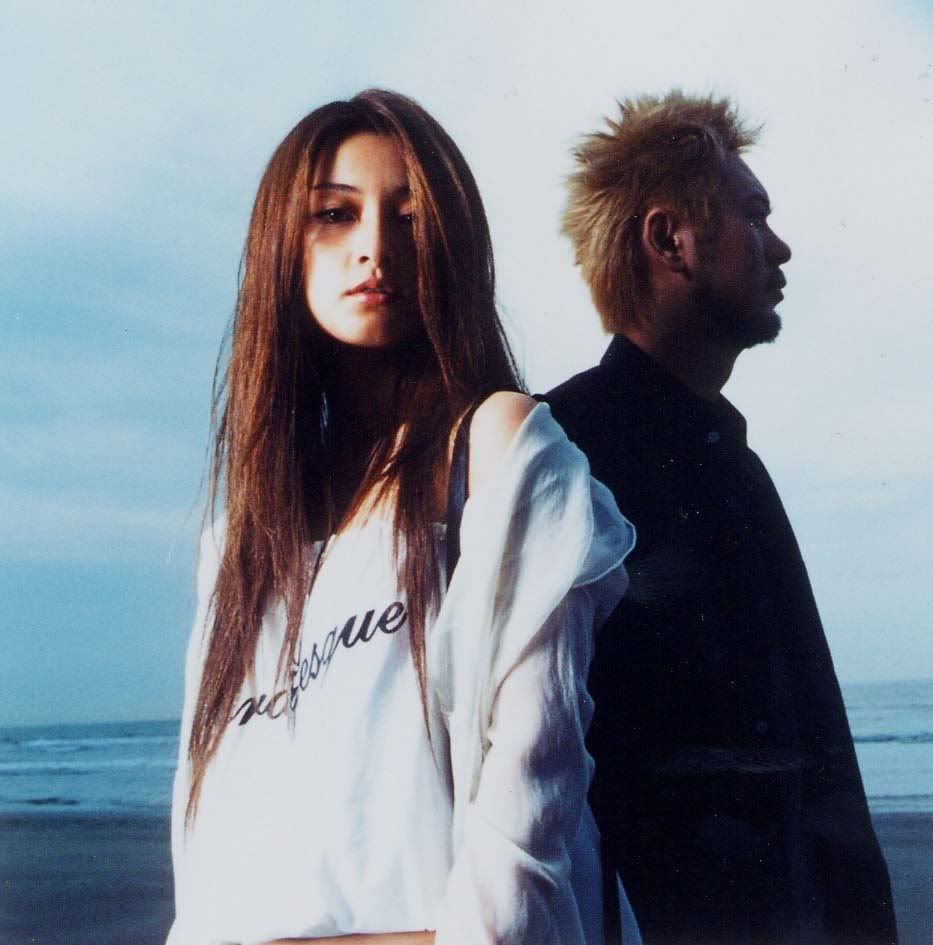 Tomiko Van & Ryo Owatari of

D-A-I



I listened to a little of
TBG
here and there, but it was not until the lead singer went solo in 2001 that my interest was piqued.
THE BRILLIANT GREEN - Rainy days never stays
She first debuted as
Tommy february6
(her Japanese name being Tomoko Kawase),
February 6th
being her birthday; hence this special blog post. Her music is extremely poppy, very cute, and a little bizarre. Based on her long history with
TBG
, one would assume she would keep her "safer" image, but with her solo debut, Tommy has emerged as a very quirky pop/rock star who sometimes looks like
Avril Lavigne
.
Tommy, resembling

Avril Lavigne....


(image via moetron.com)


In my opinion, her songs are more catchy than TBG's (I think TBG sounds a little bit like
Sixpence None the Richer
...). The English is very strange in the songs, and she appears as some sort of sexy-secretary-delinquent-schoolgirl. This look is quite... difficult to pull off, I have to say, especially for someone who just celebrated her 35th birthday, today.
Tommy february6, Lonely in Gorgeous





Tommy february6

persona
(image via itmedia.oc.jp, aki7.com)

She then debuted another moniker as
Tommy heavenly6
, and these songs were in the pop-rock genre, closer to TBG's style, yet her style became more gothic/lolita.
Tommy heavenly6, I'm gonna SCREAM
Tommy heavenly6, Heavy Starry Chain
Tommy heavenly6

persona
(image via last.fm, amazon.com)
Her last single as Tommy heavenly6 was released in 2008, and it seems that THE BRILLIANT GREEN has again reunited, working on new material together.
Though I've never been a die-hard/obsessive fan of TBG or Tommy (in both alter egos), I do believe that Tommy's music is a worthwhile listen, even with her nonsensical English-Japanese lyrics, strange music videos and 80's reminiscent pop/synth/punk influences.
Hm. Speaking of above-mentioned quirkiness, I guess there IS someone who can wear the recent
Giles
collection.
Charles Anastase's
and
Luella's
collections also come to mind.