Thank you everyone for your generous comments on my
most recent post
concerning my long-time fondness for Japanese anime and manga!
I was well aware that I only covered womens' clothing, and I did want to talk a little about the mens' fashion too, but it was 4am when I finished posting and I still have to wake up for work, so...
No worries, boys! I did not forget about you guys!
I have many, many favorite shounen characters, a lot of them being
CLAMP
characters (once again), but only because CLAMP designs their characters to be otherworldly attractive :\
The original vampire badass,
Alucard
(from
Hellsing
). If you were walking down the street in this sort of garb though, I would naturally want to avoid you.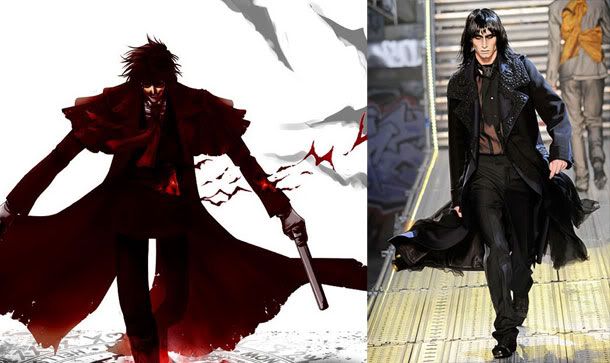 Left:

Alucard

; Right: J

ohn Galliano Spring 2010
Another trench coat-wearing ass-kicker,
Vash the Stampede
(from
Trigun
).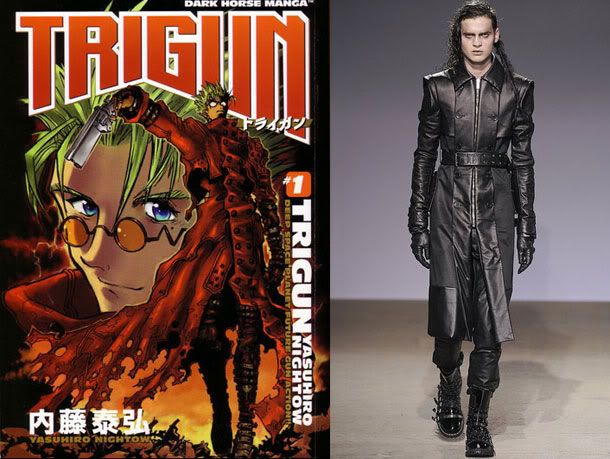 Left:

Vash

; Right:

Gareth Pugh Spring 2010
And who can leave out the guys from X? CLAMP's proportions make everyone look like a model.
Left:

X/1999

; Right:

Songzio Spring 2010
Proportions, borrowed from CLAMP: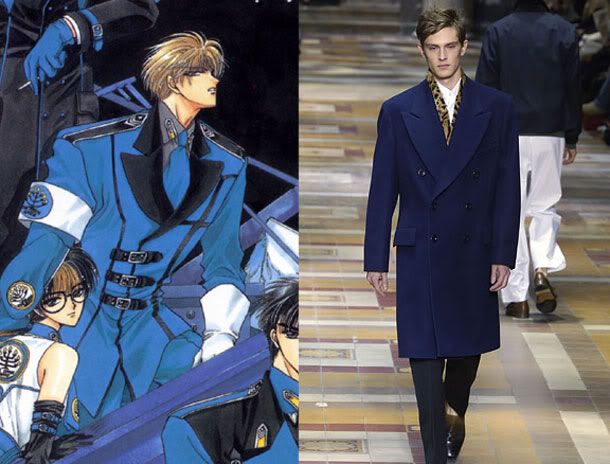 Left:

X/1999

; Right: Dries Van Noten Fall 2006
**all runway images via gq.com**
And just one last reference for kicks...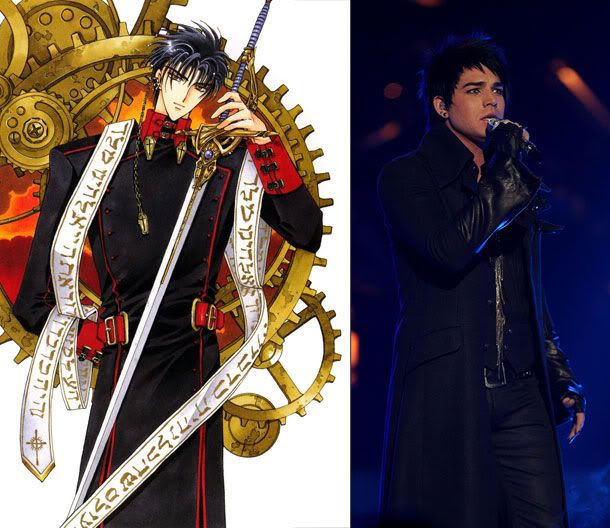 Left:

X/1999

; Right:

Adam Lambert
(Adam's image via tvtropes.org)