Well, here's a teaser from me strolling around in West Hollywood posing as
Lady Gaga
, with other Lady Gaga's....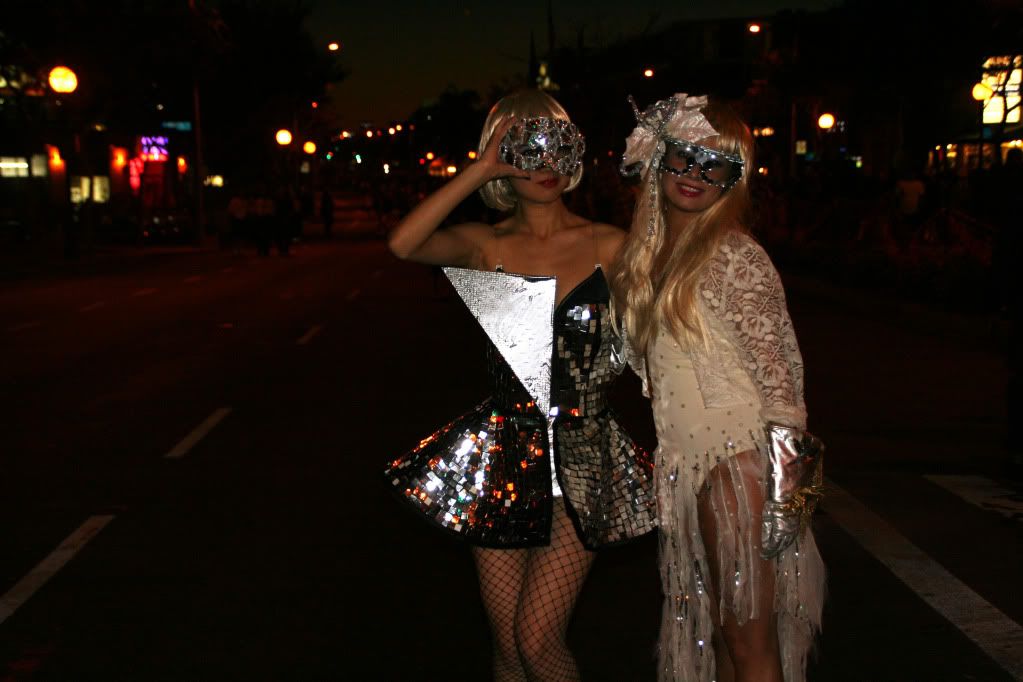 Got my fortune told...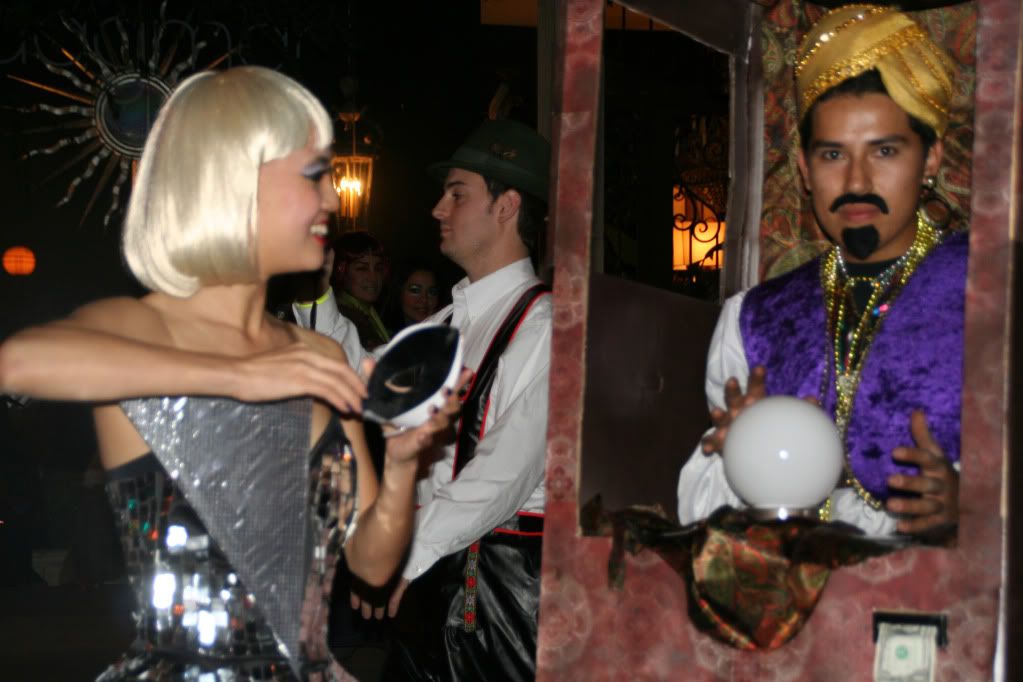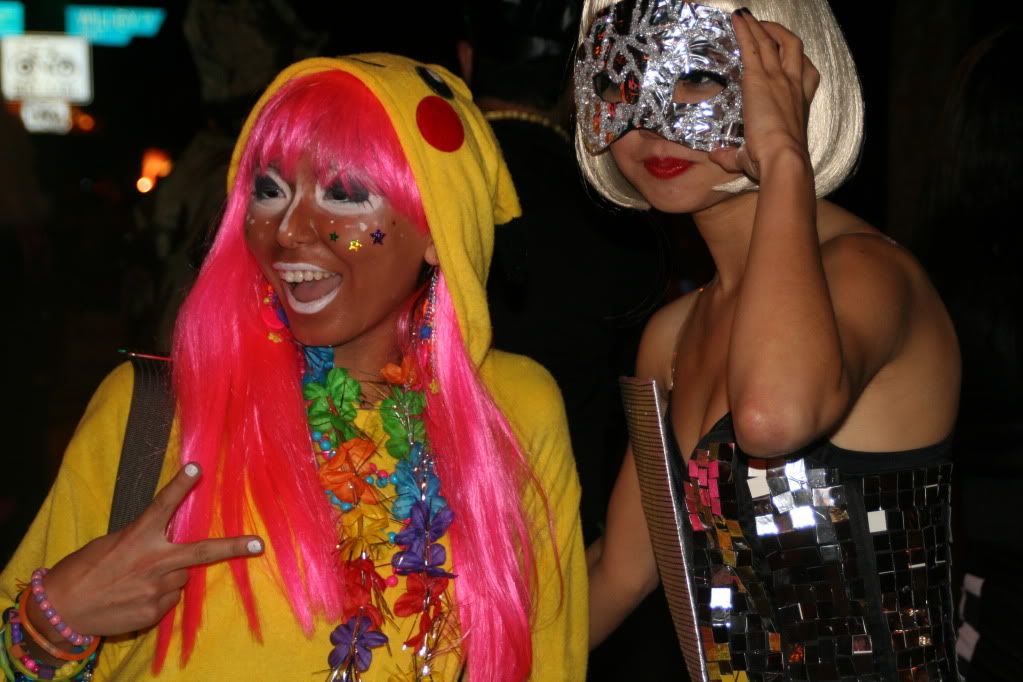 but most importantly, I found
Elmo
!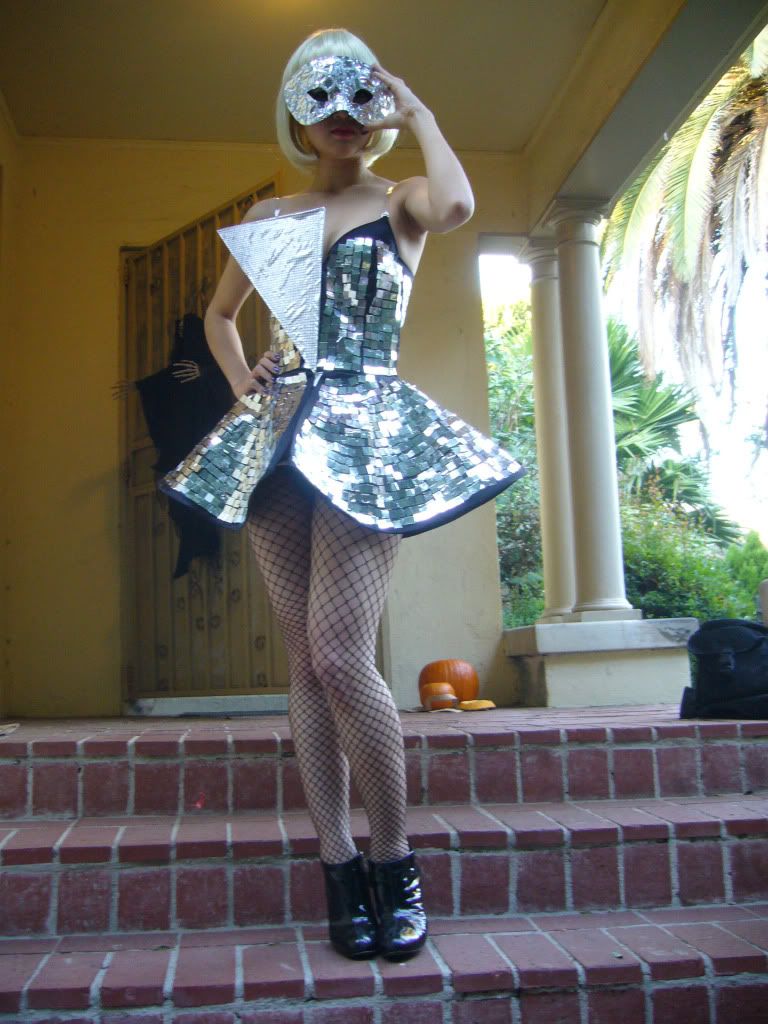 This girl said she was dressed as Lady Gaga's #1 fan...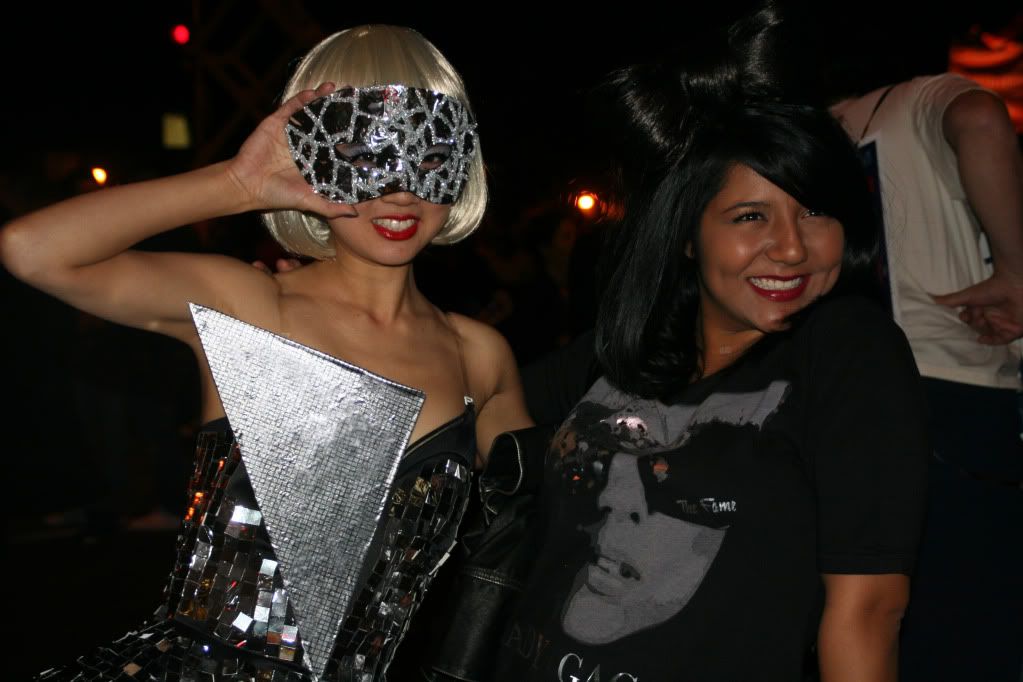 Tranny make-up?:
(the only things I actually went out to purchase are the powder and eyelashes):
Brushes:
NARS eyeliner brush, Sephora refillable powder brush, Sephora blush brush,
Chanel eyeshadow brush, Chanel eyeliner brush, Sephora lip brush
Lipstick:
Chanel Rouge Allure in Passion
Foundation:
Laura Mercier (not pictured)
Loose Powder:
bare minerals
Eyemakeup Primer:
Urban Decay
Blush:
Nars Mata Hari
Mascara:
Chanel Inimitable
Eyeshadows:
DiorShow 5-color Iridescent Shadow, Nars Duo in Pandora
Eyelashes:
Hollywood Wigs
Nail Polish:
Rimmel 60secs in Delicious Dark, Rimmel Top Coat
"Official" full body pictures to come tomorrow evening, check back later!