I did not finish the skull belt in time for Halloween (ran out of skulls at the last minute) but I can wear it on another occasion now that it is completed :)! Luckily I live close to a Halloween supplies store so I bought 3 bags of skulls. 2 bags of 3-1/2" tall skulls and 1 bag of 1-1/2" tall skulls. I only needed 1 small skull for the wig, so I just have a bag of skulls casually sitting around in my house. Yeup.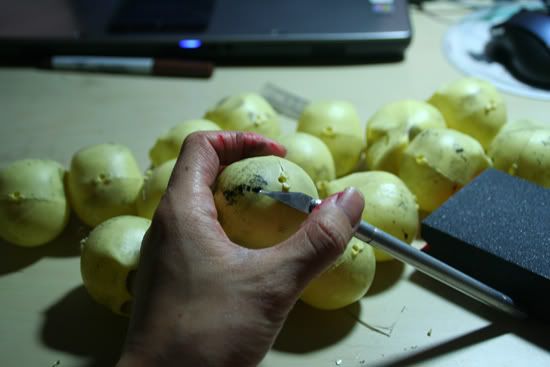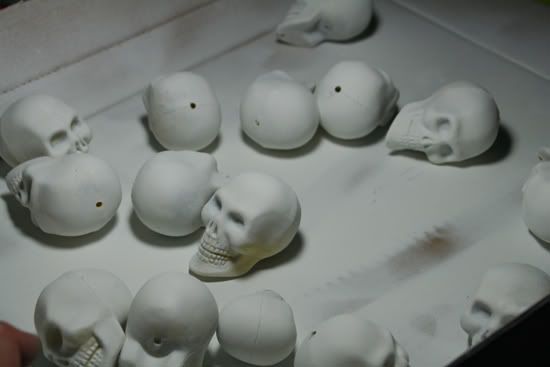 The skulls I bought were on a string, they were basically hot-glue-gunned at the top (there was a hole at the top of each skull), and you could see around the hole, the extra plastic that came out of the mold, which I had to cut off with an x-acto knife. I wanted the skulls to be more white, less yellow, so I sprayed all of them with primer, then touching them up with an airbrush in a dark grey color--then finished with a clear gloss.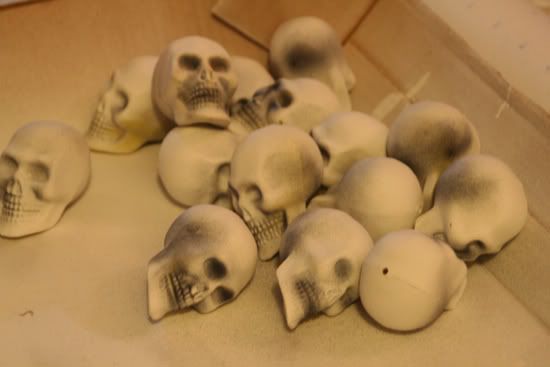 I knew I wanted the belt to close with a clasp of some sort, so I chose to use a round clasp similar to one you would use for a necklace. I punched using an awl on the sides of each skull and strung a piece of craft wire through.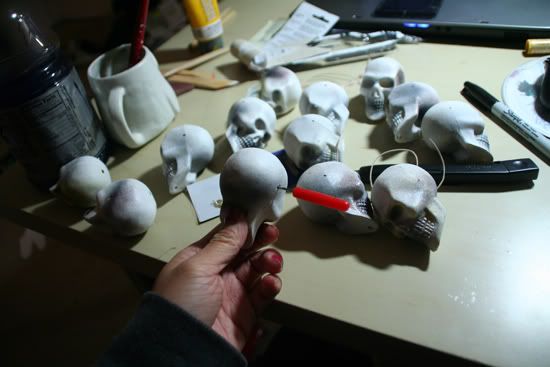 Fun times...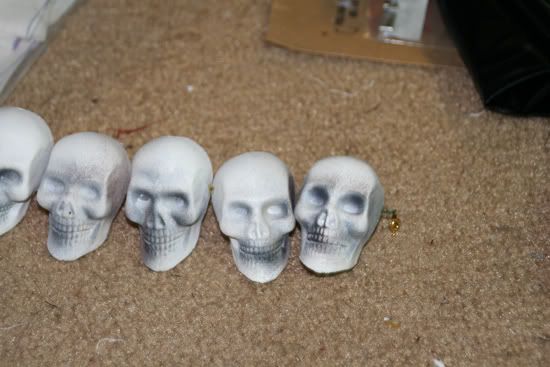 For the tiny skull on Mystique's hair, I simply hot-glue-gunned it as close to the lace-front as possible. Tacky glue will NOT work. I wore this in a club for a couple hours and this skull stayed put!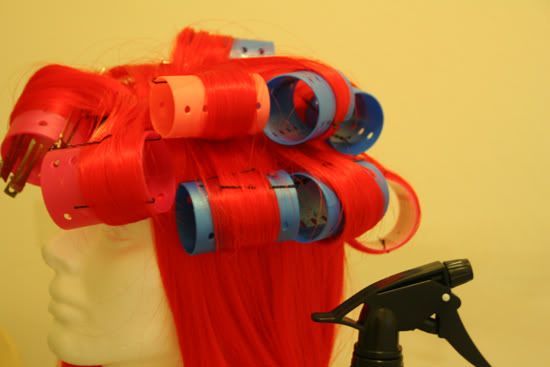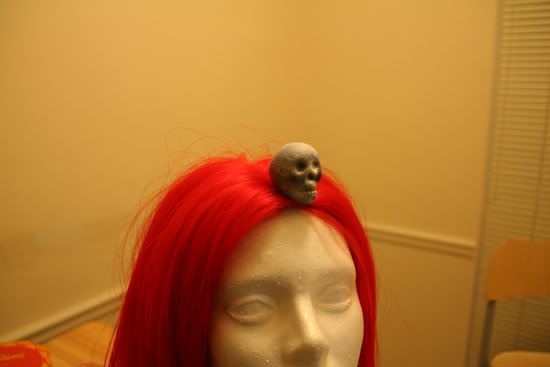 I did curl the wig a bit because it was a little too flat when I bought it.