Fresh off my adrenaline rush post-Anime Expo, I had to tackle a mini project for thinkgeek.com's mascot Timmy, as part of his
Volunteer Costuming Corps
!
I signed up to do this in May but knowing me I didn't make the costume until the day I had to ship out the package (I also sent it next day air ...-_-")
Anyway, here's the quick rundown on this mini Octorok costume (it's barely 7" tall) that simply slips on over Timmy's body. I literally finished this costume in a little over 2 hours so I didn't really have time to document the process, sorry! Still wanted to share with everyone though as this was fun :)


Of course with all my costumes I start out with a sketch of some sort where I plan the pattern pieces/seamlines/etc. I actually had this octopus plush to help me with the shaping.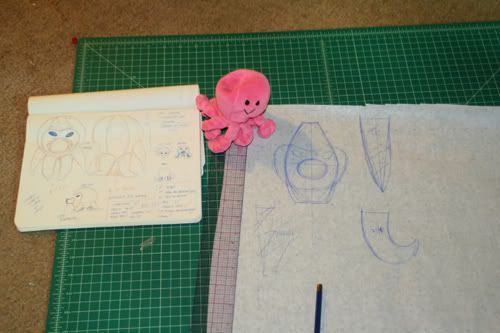 Weird pattern pieces!
These just look like mini stockings.... cut from fleece. The cashier at Jo-Ann's asked me if I was making a blanket. I said I was making a costume for a stuffed animal. I heard crickets even though she said "Oh... that's.... nice..." :[ I am 24 years old this year. :[


After sewing the tentacles I stuffed them with polyester batting.
The white fabric was leftover twill from an old project. Looks like a beanie doesn't it?
I tried that. Lol.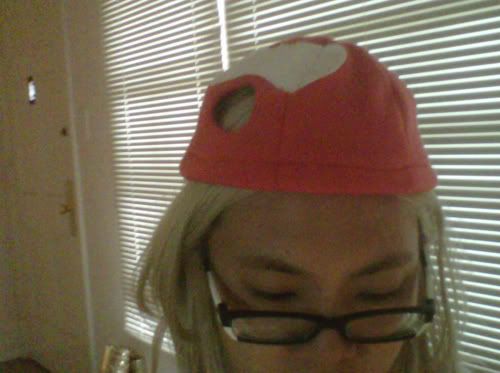 I don't have roommates. I can get away with this.
For the snout I used a toilet paper roll. Heh. I painted the eyes because I didn't have any more time :( But here are the 2 octopi side by side :D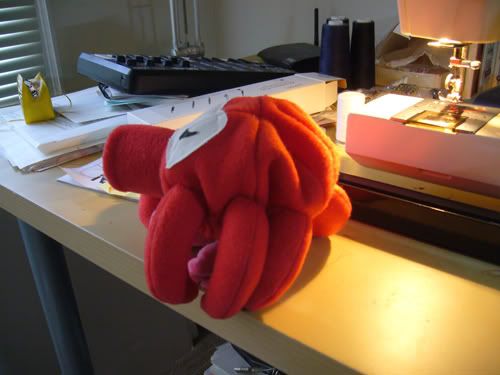 Here's a side view. I hand-sewed the tentacles to the body.
No more happy octopus.