So much for my much-desired "break" after Anime Expo (just wanted to bum around at home and finish some games/anime/manga that I put off for the 2 wks prior to AX); I had to start on my next cosplay immediately for an upcoming convention.
I started playing "Alice:Madness Returns" in the middle of June and while I didn't play the first "Alice", I am pretty hooked. Also intrigued by the reinvention of the Alice Liddell character--mental and no-nonsense. That's how I usually like my female heroines (could do with/without the lack of sanity though). Might I also mention that her wardrobe selections in the game changed to match each level's environment, which is damn cool (cool in that the designers bothered to put in the extra effort). For this sequel to "Alice", the player can also download dresses to enhance some of Alice's abilities, and each dress looks like a cosplay waiting to be done...
Which brings me to my first American McGee's Alice cosplay ever--in her
"Late But Lucky"
dress; this I'm making alongside a plush version of the
Clockwork Bunny
(if you aren't familiar with the game the C. Bunny is a bomb Alice uses), so I have a lot of work ahead of me...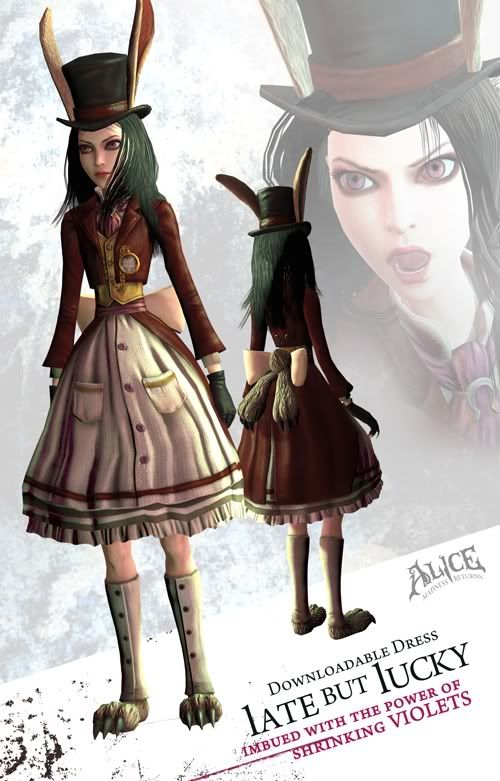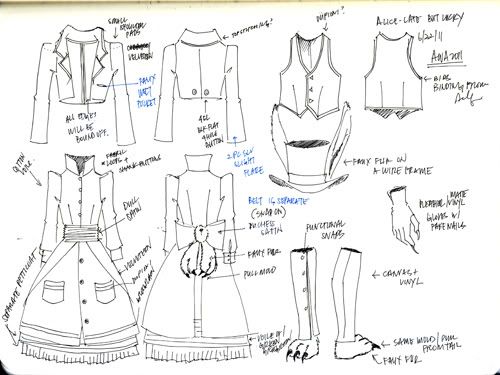 As with all my cosplays I always start with a sketch :D This one has a lot of components so I had to start patterns very early (started over the weekend). My plan is to finish the first sample (sewn in muslin) before next weekend so it's time to hermit mode again....