I already had a pretty good idea as to which fabrics I was going to use for this costume, and bought 75% of my fabrics over the weekend. I didn't want the fabrics to look "shiny" so I stuck with more matte-looking fabrics.
I decided on a maroon/burgundy cotton corduroy for the jacket--I was VERY lucky to have found this in the color I wanted, because cotton corduroy is not a very popular fabric... for obvious reasons.... do you know anyone over the age of 6 that owns anything corduroy? My point exactly. So yes, I was very happy I found this in the correct color. I bought 2-1/2 yards--enough for the jacket and half of the skirt, if you follow the illustration as below.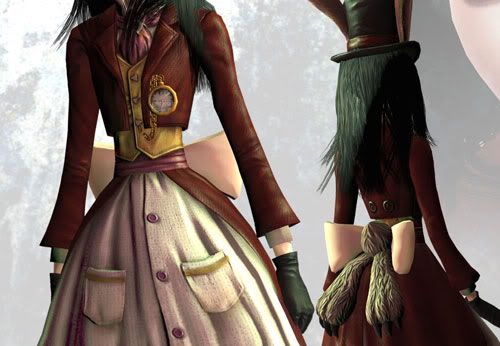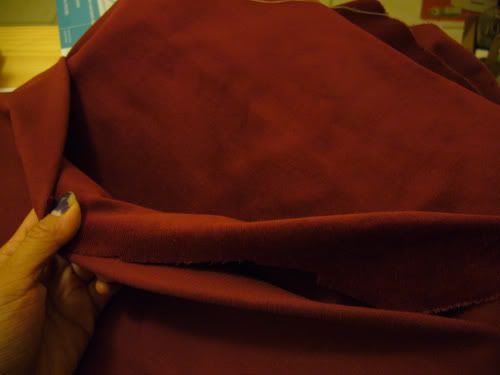 For some reason I envisioned the vest in silk dupioni; perhaps it was the rendering of the fabric below that I decided to go with the texture of dupioni. I bought a slightly darker gold lining to match so there would be more tones to this gold color.
The top layer of the skirt will be made with linen/cotton in a loose plain weave; the skirt needs to look wrinkled and I went with a loose weave because in the rendered image the skirt seems to have this type of texture. I suppose I just wanted the skirt material to look slightly more "rough" and didn't want to go for a "clean/crisp" look. Pretty sure that didn't really make any sense to any of you readers but at least I tried =_=.
The bow at the back is a polyester satin, which will be doubled (probably) because it needs to hold its shape and look stiff.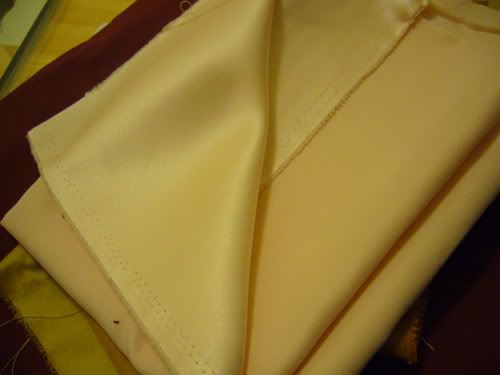 Luckily I found mustard-colored velvet ribbon in the exact width I wanted (1") also, who knew? I was worried I'd have to dye this too! Too many hours spent in my bathroom dyeing fabric and trims! I do get to watch a lot of anime during my dyeing time though.
For the pink sash and ascot I plan on finding a satin of some sort. I haven't decided if I will be painting the hat or if I will be covering it with fabric yet (will post about it later).
I still have a lot of work ahead of me as I still haven't found a fake fur for some of the trims on this costume, as well as for the Clockwork Bunny. I will need to finish sewing at least 2 components of this costume by this weekend in order to stay on track! Goodbye social life!