(as if I really even need to write an introduction for Haruhi Suzumiya!!)
So... I've been gone for a LONG TIME. This is partly because I started up a new blog (that I now update twice weekly), and my day job hours have increased by about 5 hours. Leaves little time for blogging on cosplay progress. But I've been working on things here and there, and this is one costume I was working on, then got distracted, got distracted by some other shiny objects, then came back to.... This costume wasn't too difficult but a few things gave me headaches here and there.
1. Here are the collar piece/cuffs. I will NEVER AGAIN use bias binding as a substitute for TWILL TAPE OR RIBBON. This little bitch kept moving underneath the foot and as a result I had to rip out the seam three times.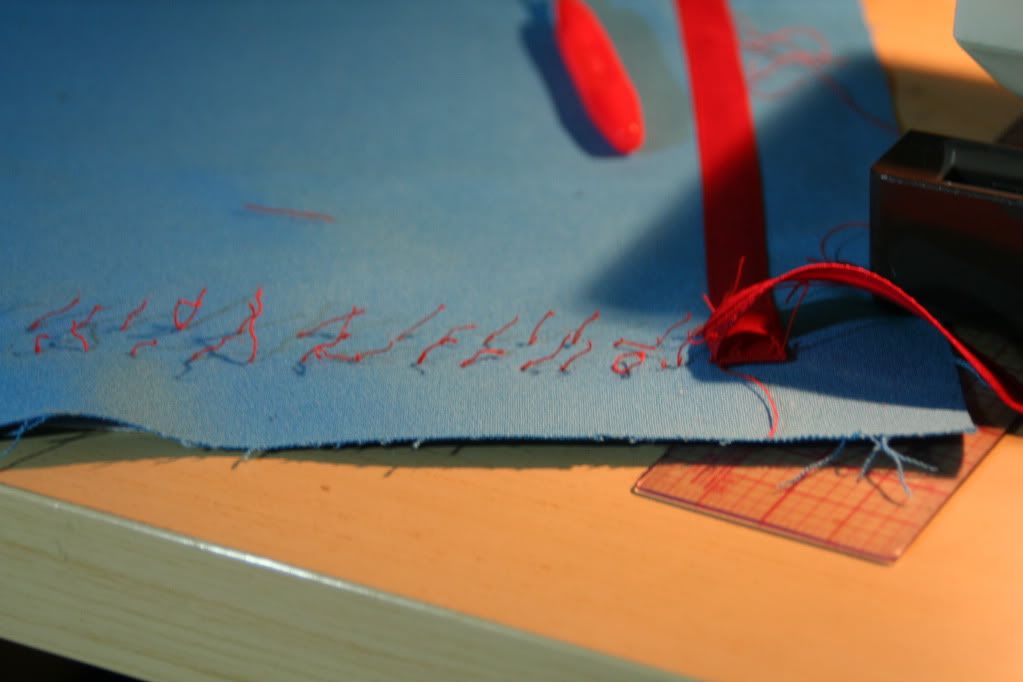 Yes. I make mistakes. A ton of them.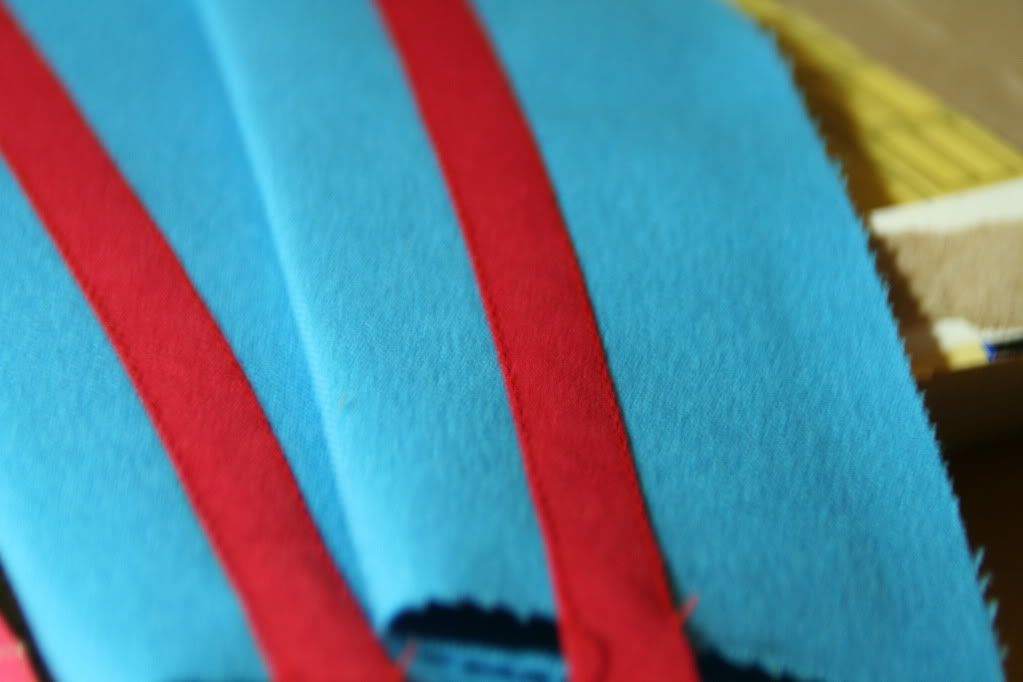 Cuffs.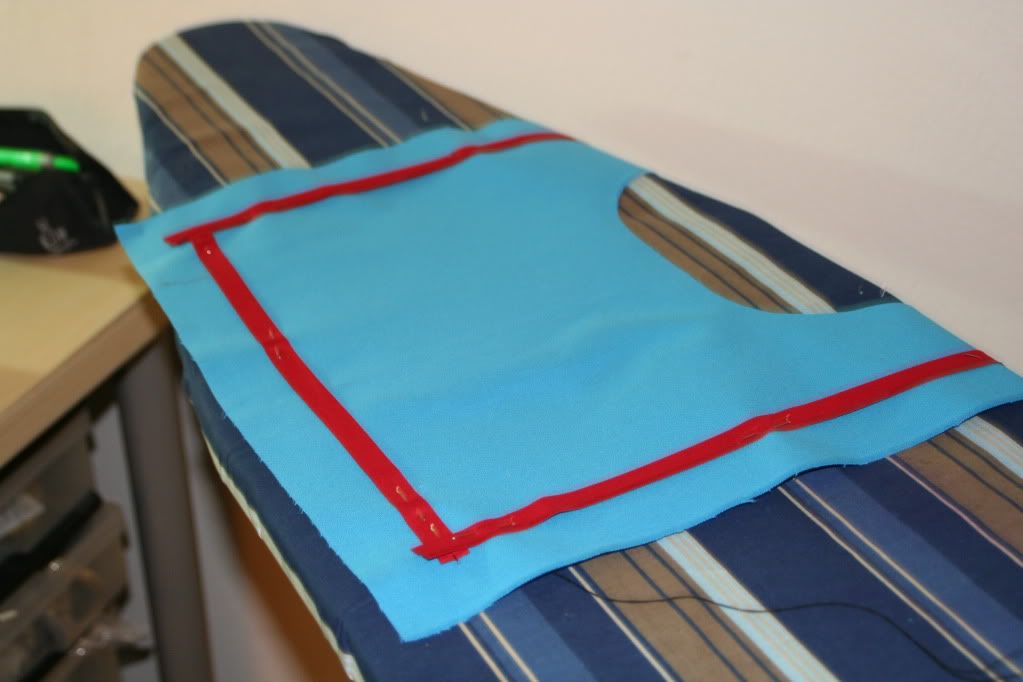 Had to pin everything down multiple times.
2. I made the cuff TOO SMALL TO FIT THROUGH MY SEWING MACHINE SO I HAD TO HAND SEW THIS SEAM. :( Oh well. Blind stitch ftw?
3. I don't believe I have ever made a skirt with inverted box pleats before, not even during college. So this was fun.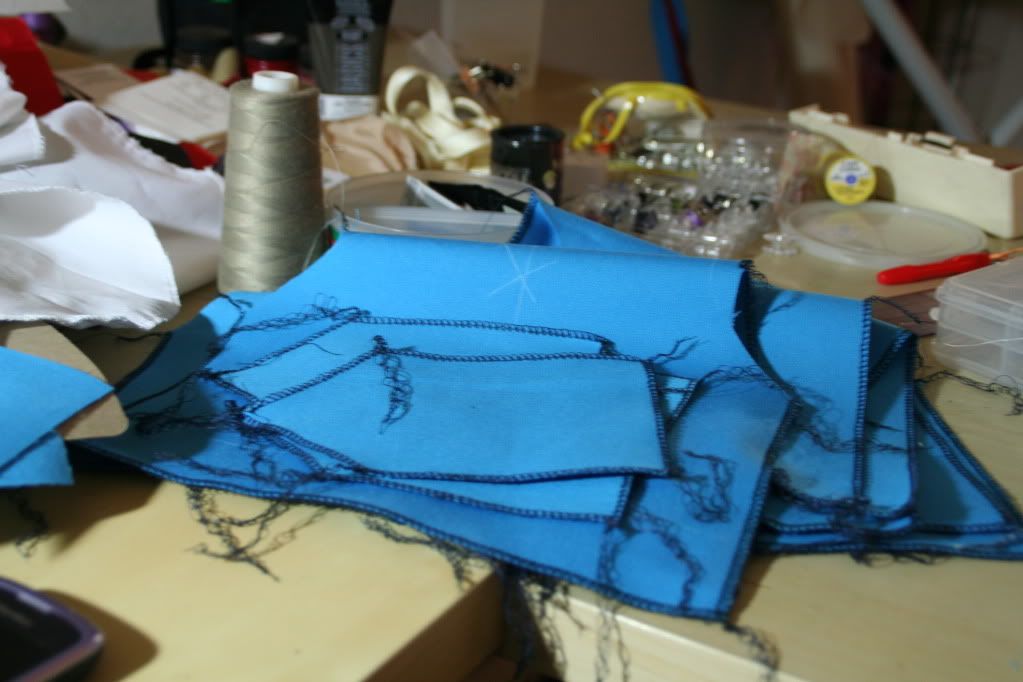 All of these funky pentagon shapes are used for the pleat backings.
I will write more details in my next post. All of these are overlocked to prevent fraying
since I will be handling the skirt so much during this process.