I am so excited to be finally finished with this project. I feel like it took me forever (oh, wait... it did--75+ hours!), and I'll be happy to reveal the final photos when I complete the photoshoot!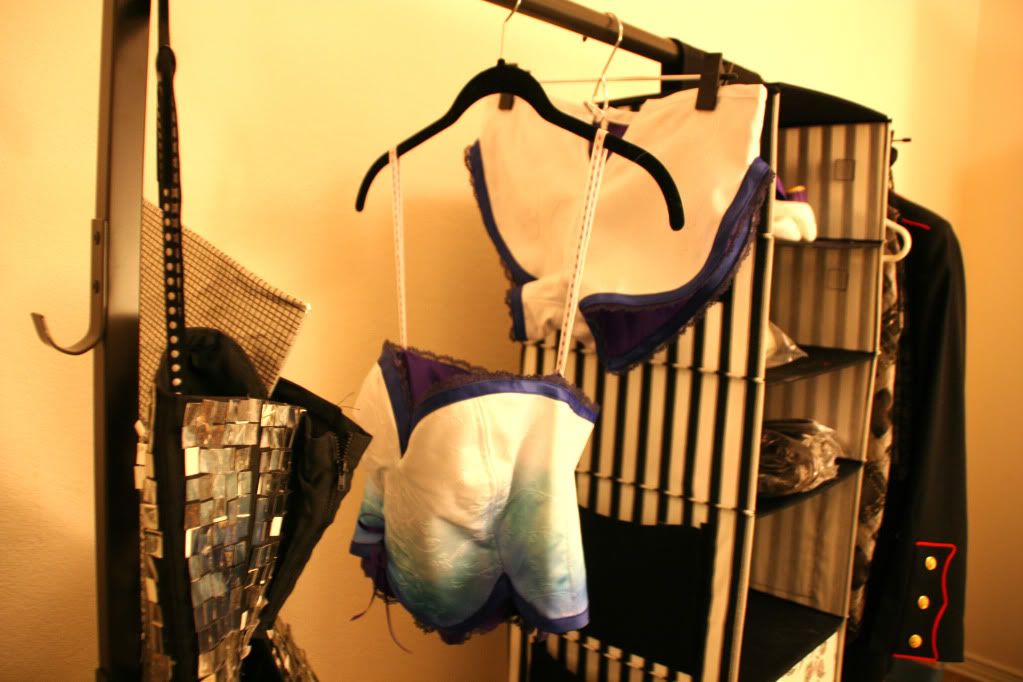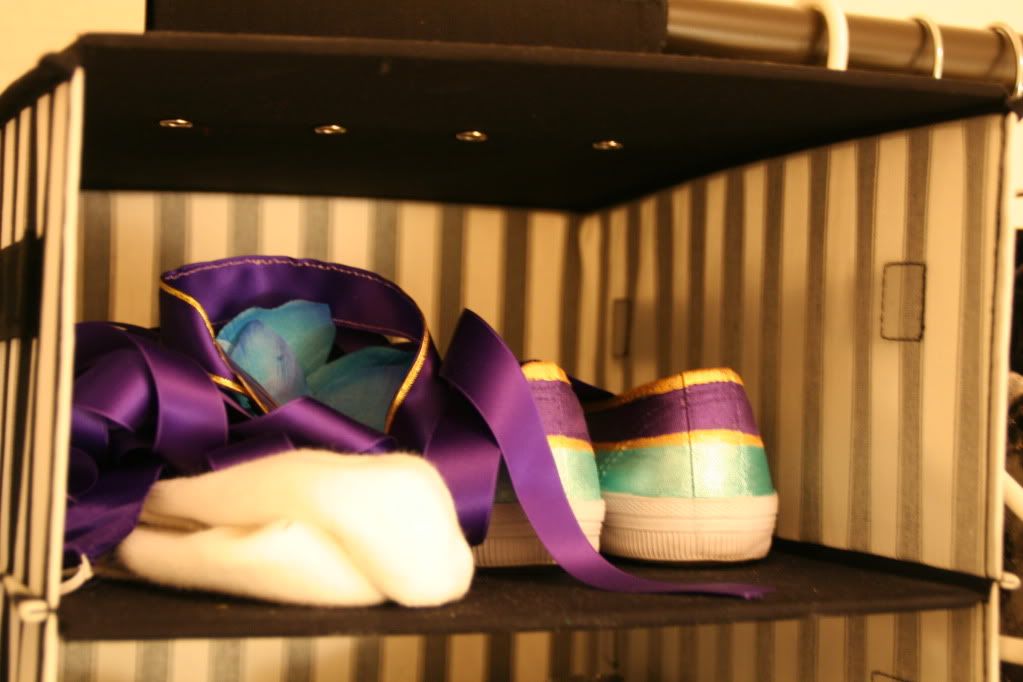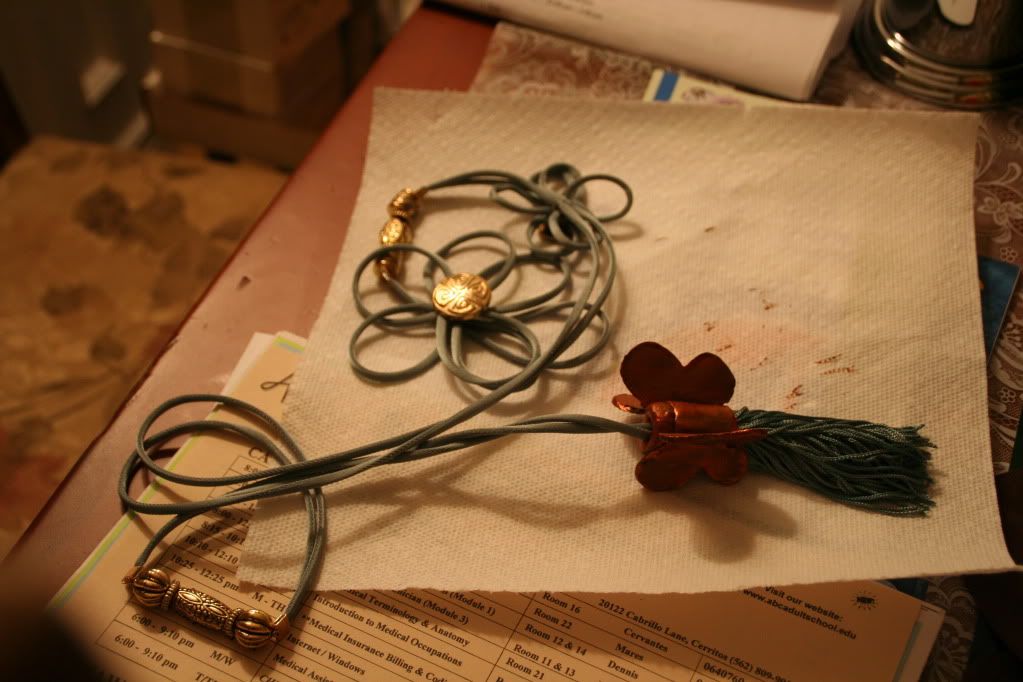 Here is the complete breakdown in hours of how long this costume took me....
7 total hours dyeing trim
4 hours drafting patterns
6 hours total purchasing supplies
3.5 hours airbrushing
8 hours cutting all fabric pieces
3.5 hours to sew shorts
6.5 hours to sew bustier
12 hours to sew jacket
6 hours to paint jacket
30 minutes to make choker
20 minutes to make armwarmers
30 minutes to paint socks
1 hour to modify/paint shoes
30 minutes to assemble/airbrush floral hair pin
1.5 hours to assemble belt
14 hours to modify/paint sword
1 hour to cut/style wig
I'll be wearing this costume at
Anime Expo
July 2nd and 3rd (and again at
Comic-Con
the 3rd weekend of July), so I'd love to meet any of you fellow cosplayers/otaku !!