The title of this post has naught to do with the release of
Sue Grafton's

latest release, U Is For Undertow
.
It has to do with sweaters and shapes.
I have always been on the lookout for great sweaters. To me, a great sweater is one that is thin enough for layering during the winter, but warm enough to wear during the springtime. I'm also lazy and don't spend too much time getting dressed during the week, so I like to pull from the same pile of clothing when I rush out in the morning. Yes, my clothes are sometimes in a pile.. a pile that shifts in form and color. Sweaters that regularly hang out in this pile include the following: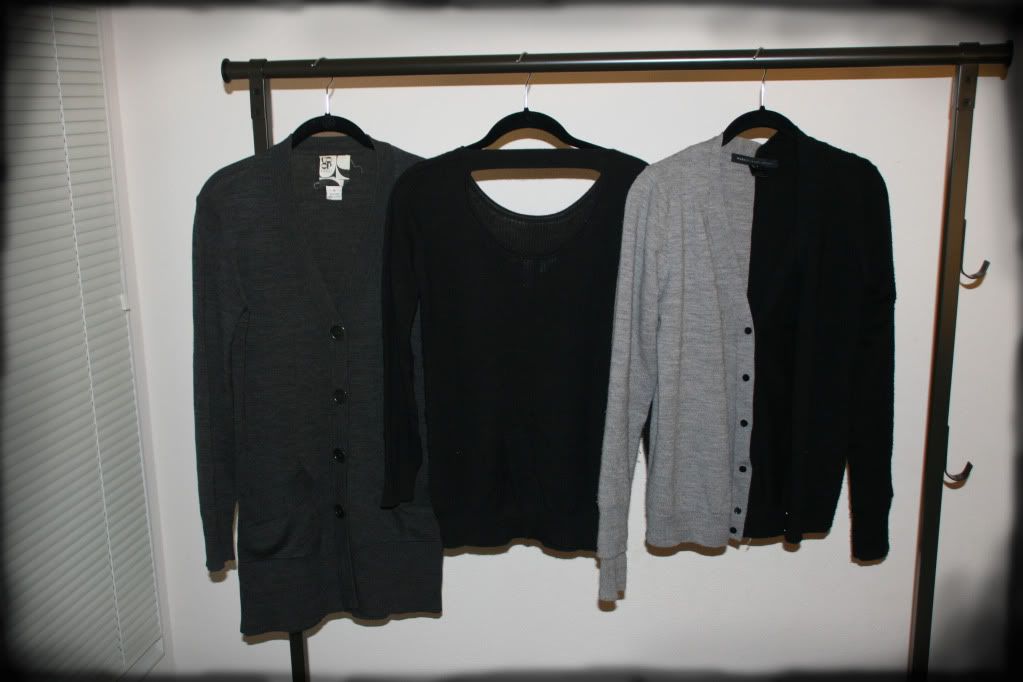 1.
Barneys Co-Op
"boyfriend" cardigan. I bought a size M so it would be longer for me. Longer=more warmth
2.
KA7 Katayone Adeli
wool sweater. It's not really a sweater I wear over a t-shirt or blouse, but it's super cozy, and I like the back detail. I wear this sweater so much it's pretty disgusting (no, really, I need to dry clean it soon). It looks boring from the front.
(I photographed the back to show you the detail)
3.
Marc by Marc Jacobs
color-blocked double-layer sweater. This sweater is whack and indecisive--split down the center, like Two-Face. My boss thought I went crazy at a sale of color-blocked sweaters and bought two.
And that's about it. So herein lies my dilemma: how many times can you wear the same 3 sweaters throughout the year? Too many times. In an attempt to fix this issue, I went to
The Grove
briefly to scrounge
Barneys
and
Zara
for another great sweater to add to my wardrobe. I settled on one from
Zara
. Keyword: settled. I wasn't exactly 100% happy with it, but I was cold.
After
The Grove
, I headed over to
Mood
again to pick up some fabric for my next costume project. I naturally migrated towards the wools section again, and this time, walked out with a sweater fabric that was ideal. It was
$25/yard
, but I bought a yard and a half, which should be enough for a tunic-length sweater. For under $50, it was well worth it!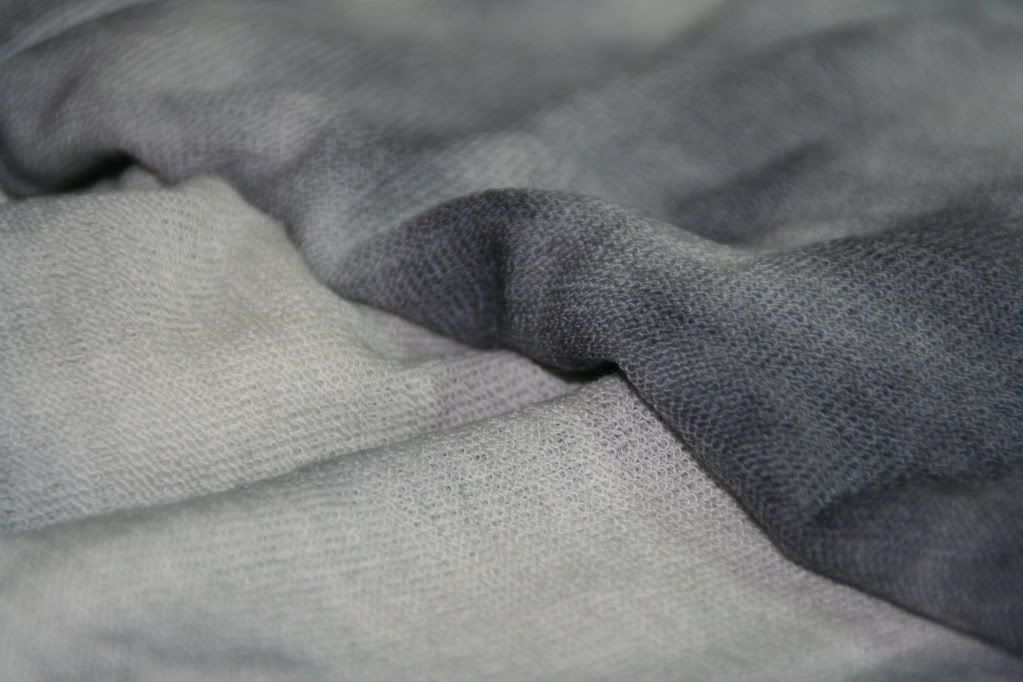 This brings us back to the "S" for my sweater. I am literally cutting it in an "S" shape.