Taking a little break from sewing, I started making the mask....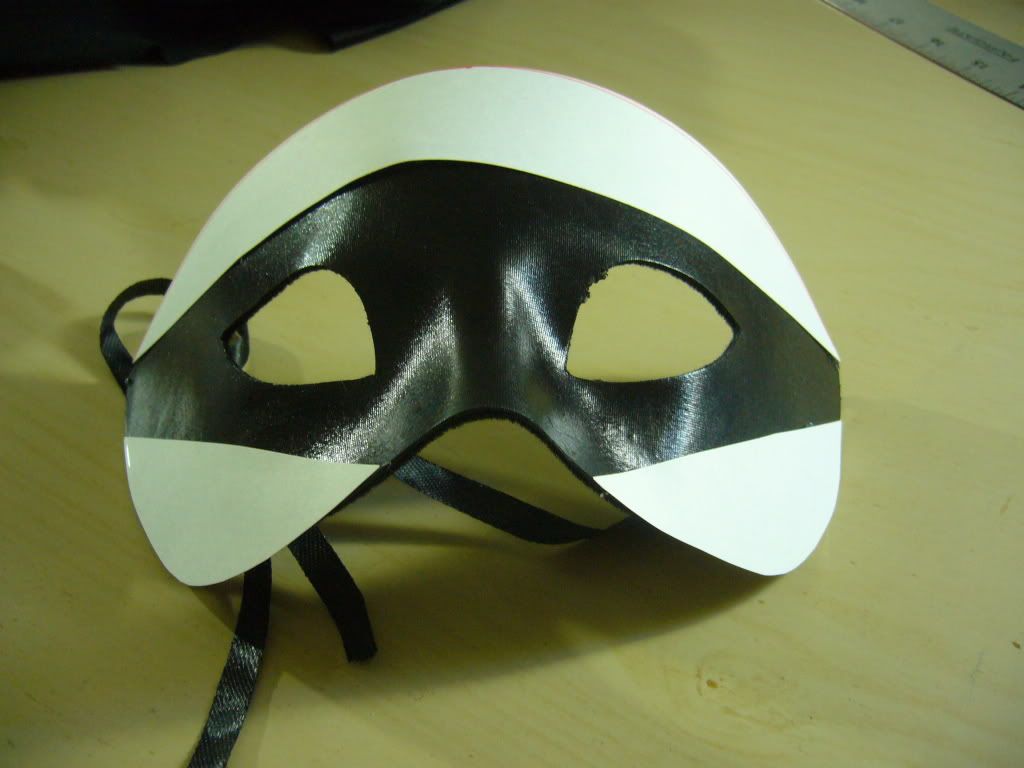 The mask I bought is a cheapo $6 mask from the costume shop, and it wasn't the exact shape of Gaga's, so I cut some
cardstock
to make the shape I wanted.
For this entire mask I used a
hot glue gun
to affix everything, sounds tacky but it works!
I then started applying the foil tissue, cutting it to fit... I felt like I was a hairdresser for a second and attending to someone's rollers...
(Technically you could use aluminum foil too, but I have to use the
foil tissue
for something else. I think the foil tissue is a bit more shiny, anyhow.)
After the entire surface was covered, I trimmed the excess foil, and then started with the "cracks". I decided to replicate the broken-mirror-glued-together-but-with-pizazz look using the
hot glue gun and silver glitter
. The glue from the glue gun would give more dimension than regular glue, but I had to work very quickly.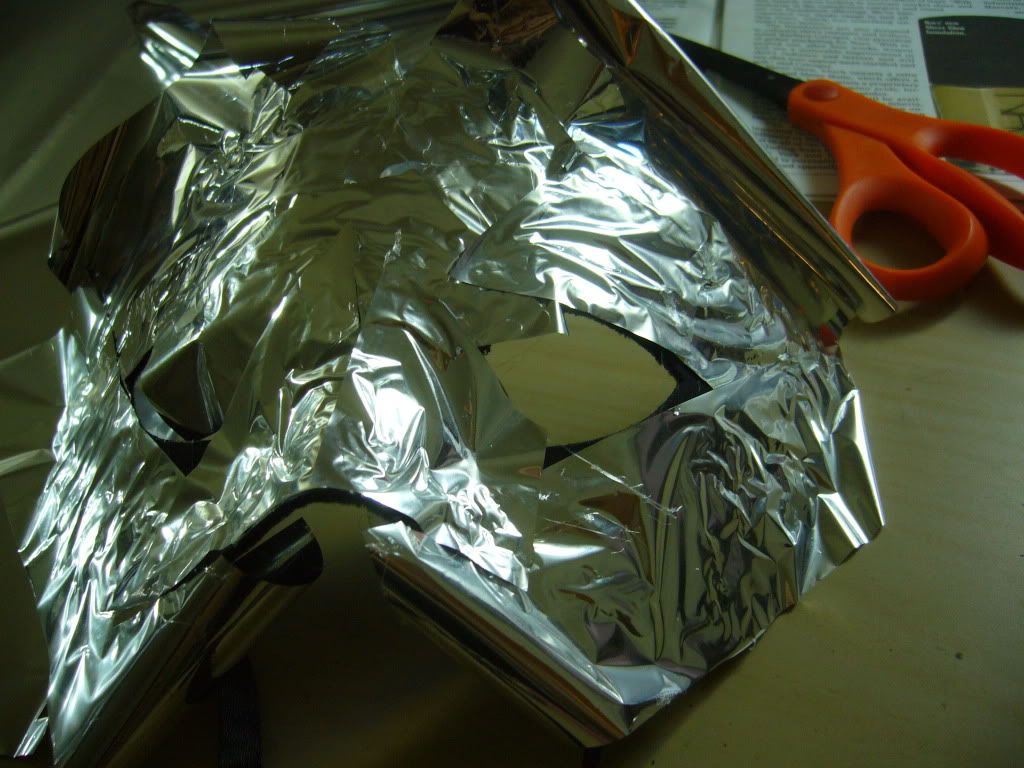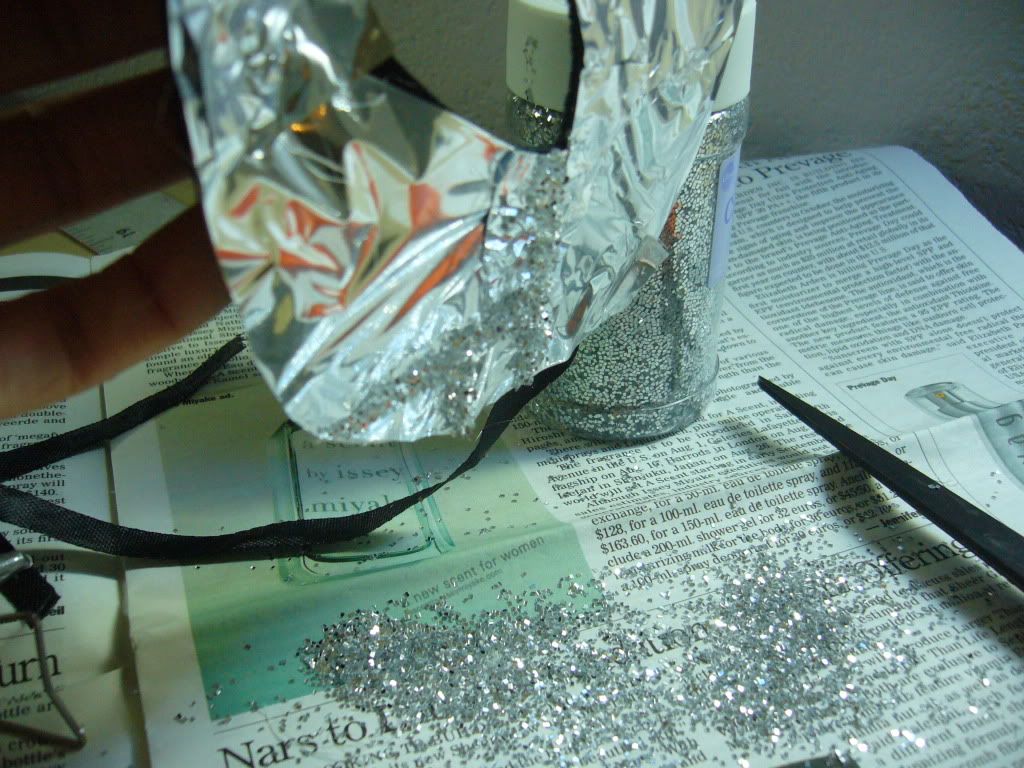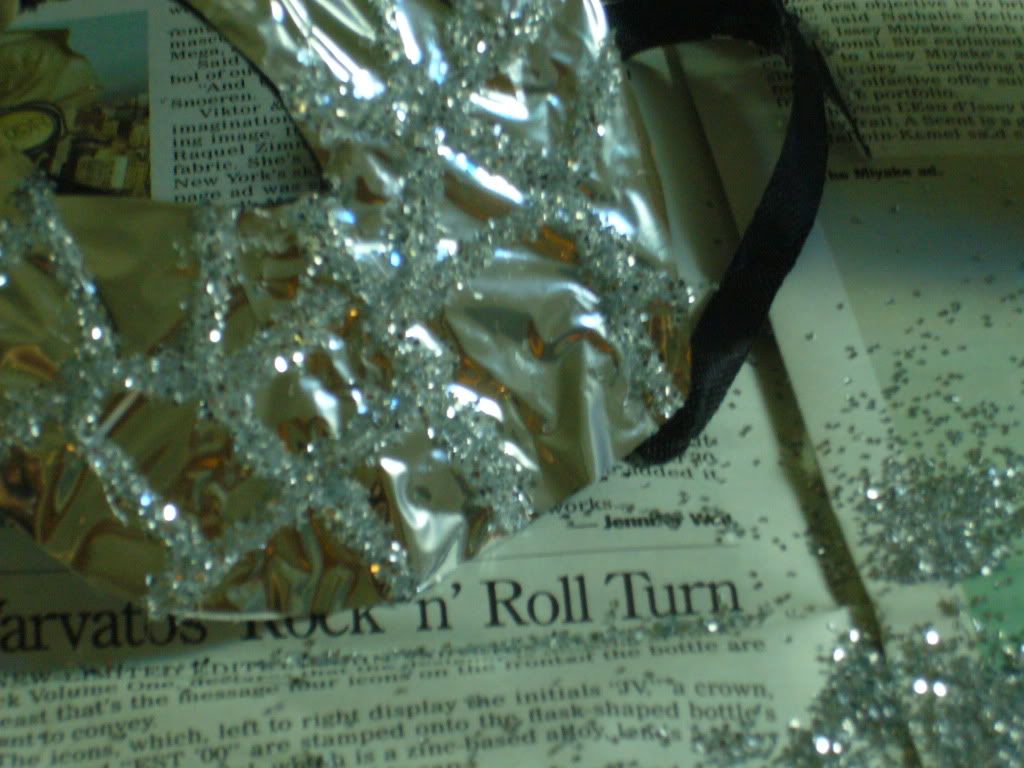 I'll have to do a massive vacuum job after this project...!